Navigate the mesmerizing Choquequirao Trek to Machu Picchu with our expert tips, itinerary insights, and breathtaking highlights.
The Choquequirao Trek stretches across rugged terrains, dense forests, and cascading waterfalls.
This trek ultimately leads adventurers to the ancient ruins of Choquequirao and onwards to the world-renowned citadel of Machu Picchu.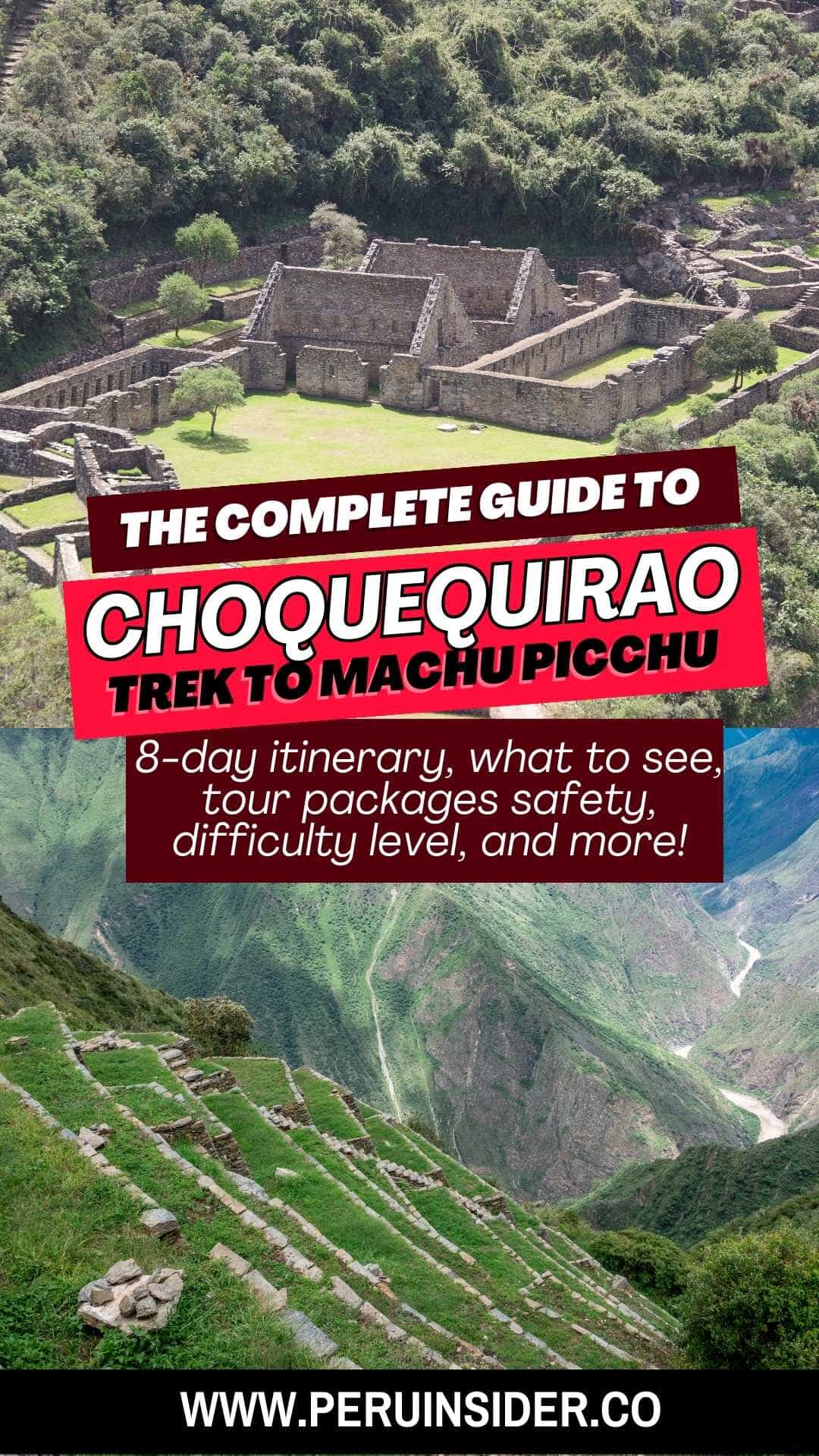 Far less crowded than its popular counterpart, the Inca Trail, the Choquequirao Trek offers a more secluded and immersive experience of the Sacred Valley's natural beauty and ancient mysteries.
You might also like: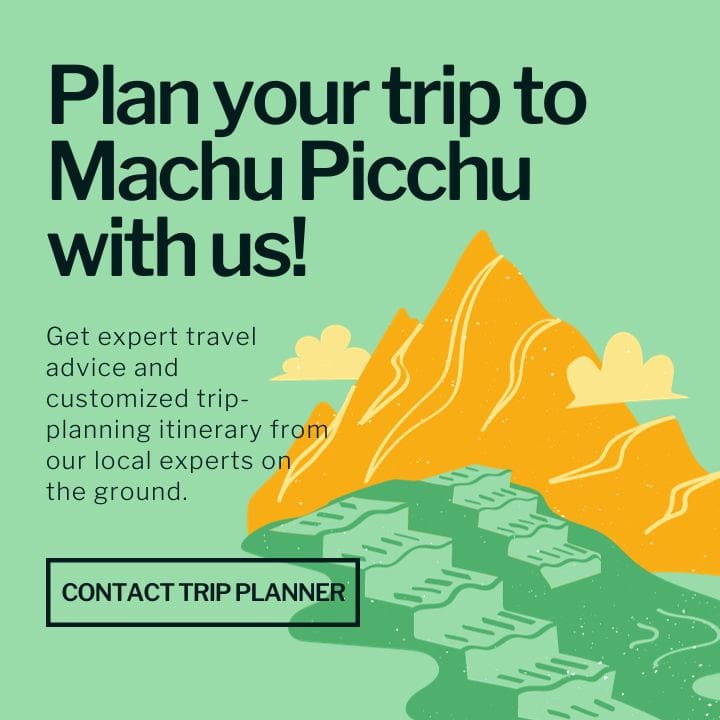 🏺 Brief history of Choquequirao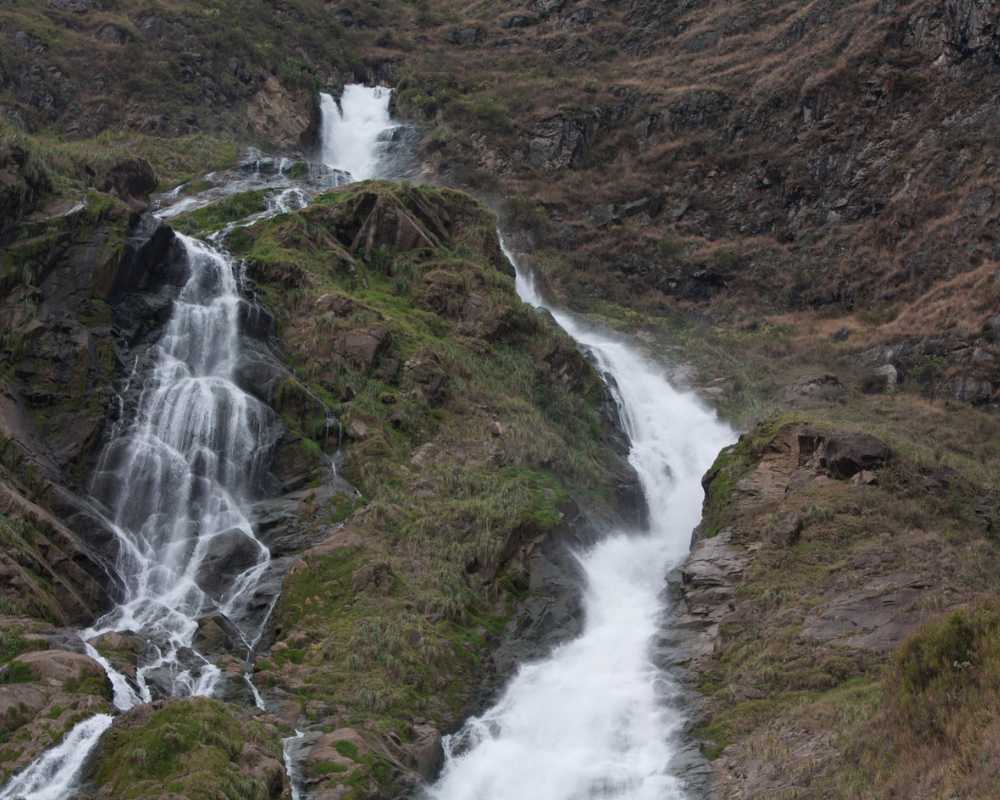 The significance of Choquequirao, often dubbed as Machu Picchu's sister city, runs deep in the annals of Incan history.
Established during the reign of the Inca Pachacutec in the 15th century, Choquequirao served both as a ceremonial center and a strategic check against the expansionist intentions of jungle tribes.
While Machu Picchu remains the more celebrated icon, Choquequirao stands as a testament to the vastness and intricacy of the Incan empire, with many of its secrets still waiting to be uncovered.
The journey from Choquequirao to Machu Picchu is thus more than a trek; it is a pilgrimage through the vibrant history of one of the world's most intriguing civilizations.
🙋 Is the Choquequirao Trek worth it?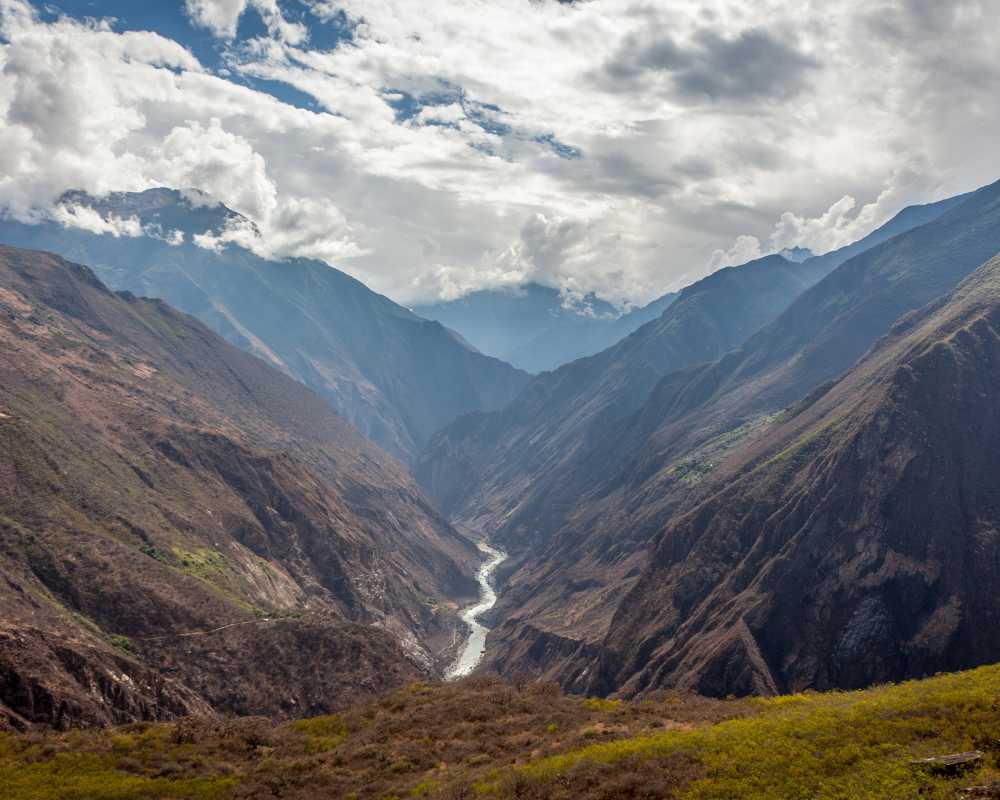 When it comes to trekking in the region of Cusco, there's no denying the allure of the famed Inca Trail. However, the Choquequirao Trek presents several unique selling points.
Firstly, its less-trodden paths offer a serenity unmatched by busier routes. This trek also boasts a broader spectrum of landscapes and ecosystems, ranging from the arid Apurímac Canyon to the lush cloud forests.
The Choquequirao ruins, which are larger in area than Machu Picchu yet far less excavated, give trekkers a rare glimpse of an archaeological site in its raw, unadulterated form.
This combination of solitude, natural beauty, and raw historical allure makes the Choquequirao Trek worth it for both seasoned hikers and history buffs.
🏋🏻‍♂️ How difficult is the Choquequirao Trek?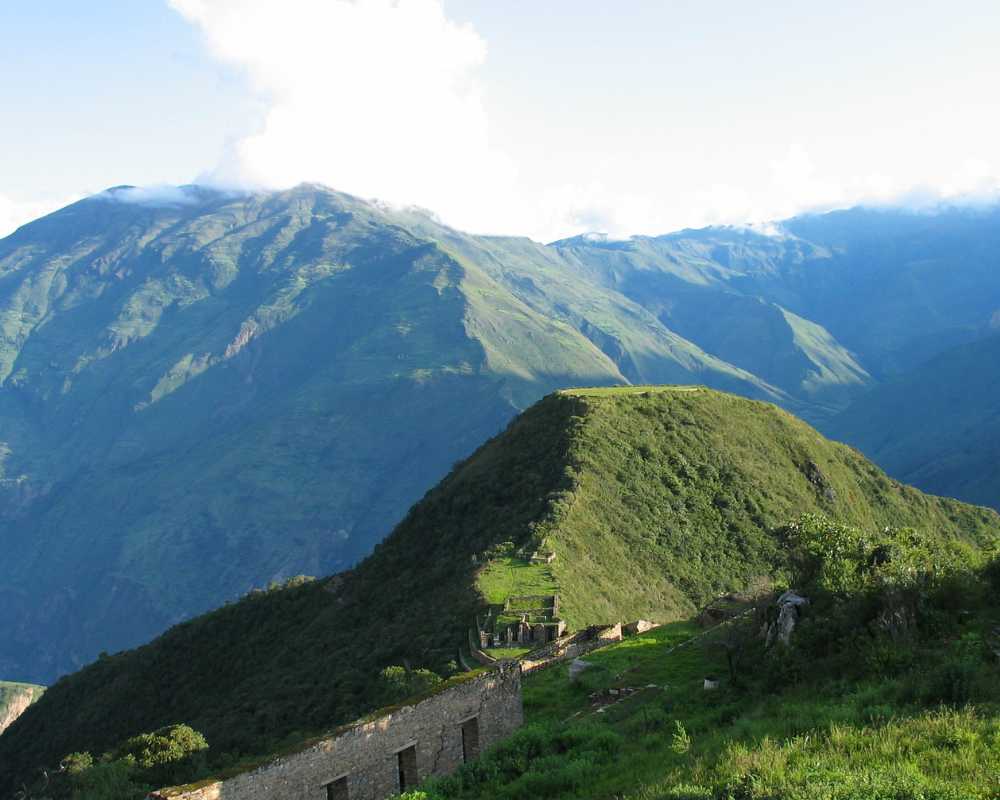 The Choquequirao Trek to Machu Picchu is considered one of the more challenging treks in the Cusco region due to various factors.
The Choquequirao trek to Machu Picchu can cover approximately 65 kilometers (40 miles) or more, depending on the exact route taken.
This journey typically spans over 7 to 9 days, demanding endurance and stamina from trekkers.
The trek traverses elevations ranging from 1,500 meters (4,920 feet) to around 3,100 meters (10,170 feet).
The changing altitudes can pose risks of altitude sickness for some travelers, especially those not acclimatized to high elevations.
The trail is characterized by steep climbs and sharp descents. The most challenging segment for many is the descent into, and the subsequent climb out of, the Apurímac Canyon.
This can be tough on the knees and lungs.
Unlike the more popular Inca Trail, the Choquequirao Trek is less frequented and has fewer facilities along the way. This means you need to be more self-reliant and prepared.
Given these challenges, a good level of physical fitness is required. It's recommended that you prepare well in advance by undertaking regular hikes, preferably in hilly terrains, and by doing cardiovascular exercises.
👉🏽 See also: Salkantay Trek vs Inca Trail: a comparison guide to two of Peru's premier hikes
💫 Choquequirao Trek Altitude Profile
The Choquequirao Trek is notable not just for its cultural and natural beauty, but also for its challenging altitude profile, which demands respect and preparation from trekkers.
Starting Point – Cachora: Located at about 2,900 meters (9,514 feet) above sea level, Cachora is where many trekkers begin their journey. It's moderately high, allowing for some initial acclimatization.
Apurímac River Crossing: One of the most significant descents takes trekkers down to the Apurímac River, which lies at an altitude of approximately 1,550 meters (5,085 feet). This deep canyon provides both a scenic and atmospheric low point of the trek.
Choquequirao Ruins: After a taxing ascent from the river, the ruins of Choquequirao are perched at around 3,050 meters (10,006 feet). The ruins themselves sprawl across different elevations, with some parts being higher than others.
Yanama Pass: For those extending towards Machu Picchu, the Yanama Pass represents the altitude pinnacle of the journey, soaring at about 4,668 meters (15,315 feet).
Given the fluctuating altitudes, with deep descents followed by sharp ascents, acclimatization and preparation are key.
Altitude sickness can strike even seasoned hikers, so it's vital to monitor one's health, hydrate adequately, and consider spending a few days in Cusco or another high-altitude location before starting the trek.
📅 Best months to do the Choquequirao Trek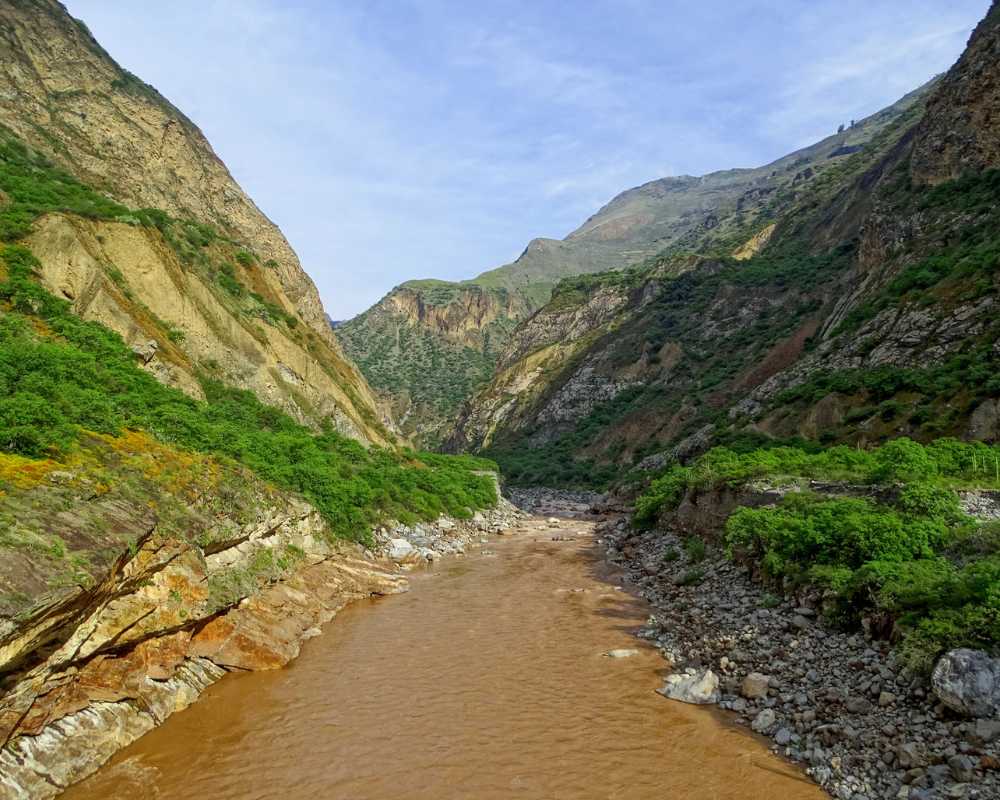 The best time to embark on the Choquequirao Trek to Machu Picchu is during the dry season, which spans from late April to early October. Here's a more detailed breakdown:
The dry season from late April to early October is the most popular time for trekking due to clear skies and minimal rainfall. Days are sunny, but nights can get cold, especially at higher elevations.
Trekking during the rainy season in late October to early April can be more challenging due to muddy trails and frequent rains.
However, the landscape is lush and vibrant, and there are fewer trekkers, offering a more solitary experience.
The transition Months of April and October can be unpredictable with both rain and sun. However, they can provide a good balance of decent weather and fewer tourists.
👉🏽 See also: A month-by-month guide on the best time to visit Machu Picchu
🥾 What to pack for Choquequirao Trek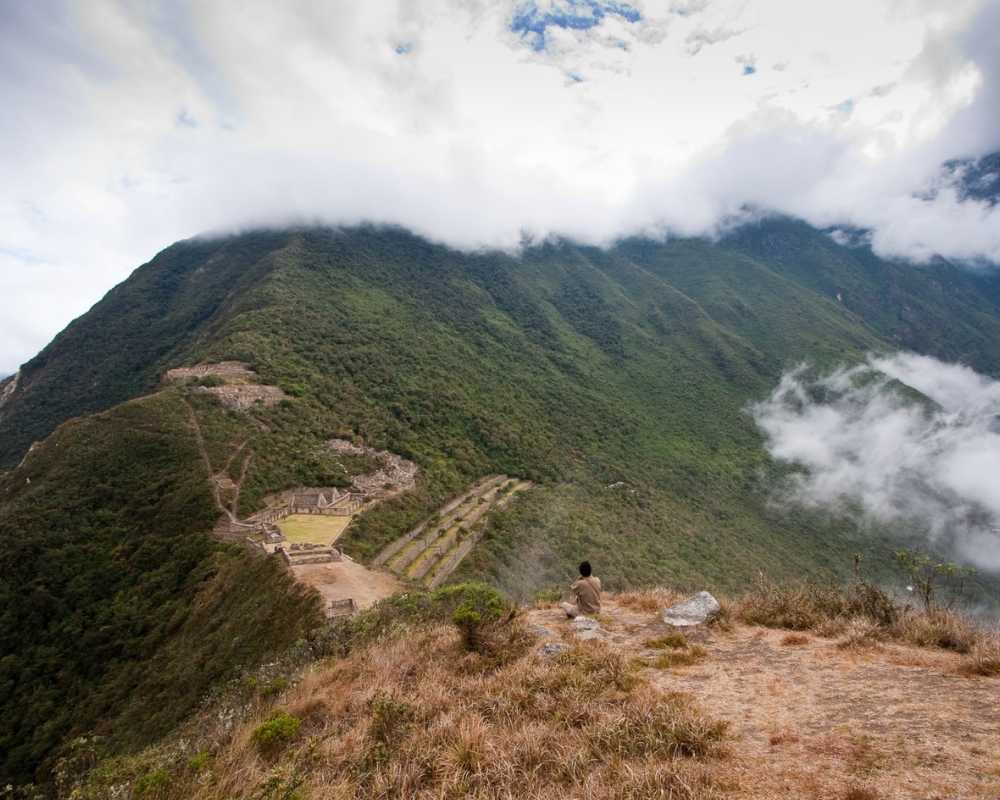 The Choquequirao Trek's challenging nature demands careful packing. Here are some essentials:
Clothing: Layered clothing, including moisture-wicking base layers, fleece or down jacket, waterproof and windproof jacket, trekking pants, and thermal wear for the cold nights.
Footwear: Sturdy, waterproof hiking boots with good ankle support. Also, pack several pairs of moisture-wicking trekking socks.
Backpack: A 40-60 liter backpack with rain cover.
Camping Gear: Lightweight tent, sleeping bag (rated for low temperatures), and an inflatable sleeping pad.
Navigation: Map, compass, and GPS (or a reliable trekking app).
Water and Purification: Water bottles or hydration bladders, and water purification tablets or filters.
Food: High-energy snacks like trail mix, protein bars, and electrolyte tablets or powder. If self-sufficient camping, bring lightweight cooking gear and dehydrated meals.
Health: First aid kit, blister treatments, personal medication, sunscreen, insect repellent, and altitude sickness pills.
Accessories: Trekking poles, hat or cap, sunglasses, headlamp with extra batteries, multi-tool or knife, and waterproof bags or pouches for essentials.
Personal Items: Identification, necessary permits, cash, and a camera.
🧭 How long is the Choquequirao Trek?
The Choquequirao Trek can vary in duration depending on the specific route you want to take and the objectives of the trek.
If you are only trekking to Choquequirao and then returning without continuing on to Machu Picchu or other locations, the trek typically takes 4 to 5 days.
If you're doing the Choquequirao trek to Machu Picchu, this usually takes 7 to 9 days, depending on the exact route and pace.
Here's a sample day-by-day itinerary:
Choquequirao Trek Day 1: Cusco to Cachora to Capuliyoc
The journey begins with an early morning departure from Cusco, driving towards the quaint town of Cachora, which typically takes around 4-5 hours.
Upon reaching Cachora, trekkers start their hike, heading in the direction of Capuliyoc. The walk offers panoramic vistas of the sprawling Apurímac valley.
The day concludes with a camp set up at Capuliyoc, where the night sky often astounds first-time visitors.
Choquequirao Trek Day 2: Capuliyoc to Playa Rosalina to Santa Rosa
With dawn breaking, trekkers commence a steep descent towards Playa Rosalina, located by the shimmering Apurímac River.
Post crossing the river, the afternoon challenges participants with a taxing ascent, aiming for the Santa Rosa campsite. The evening sees the group resting and re-energizing at Santa Rosa.
Choquequirao Trek Day 3: Santa Rosa to Maranpata to Choquequirao
The morning continues the upward trajectory towards Maranpata, which offers a respite with its level trail.
By afternoon, the significant milestone of the Choquequirao archaeological site emerges. Trekkers get to explore the lower sections of this less-traveled Incan wonder on this day.
As the sun sets, tents are pitched in proximity to Choquequirao, giving trekkers the potential treat of a sunset or sunrise over the magnificent ruins.
Choquequirao Trek Day 4: Explore Choquequirao
This day is dedicated to unraveling the mysteries of Choquequirao.
Trekkers traverse the main plaza, witness the ceremonial platforms, and marvel at the intricately designed terraces adorned with the figures of llamas.
Nightfall sees the group camping again by the ancient ruins, sharing tales of their discoveries.
Choquequirao Trek Day 5: Choquequirao to Pinchaunuyoc to Maizal
Bidding goodbye to Choquequirao in the morning, the trail leads adventurers towards the less-known ruins of Pinchaunuyoc.
After spending some time at Pinchaunuyoc, the descent ensues into the Rio Blanco valley. The latter part of the day involves an ascent to the Maizal campsite, where the night's rest is well earned.
Choquequirao Trek Day 6: Maizal to Minas Victoria to Yanama
With the morning sun, trekkers undertake a long climb to reach Minas Victoria, reminiscing about the area's old mining days.
The afternoon's path meanders towards Yanama, a picturesque Andean village. The tranquility of Yanama serves as the backdrop for that night's camp.
Choquequirao Trek Day 7: Yanama to Totora
The day's challenge is the ascent to Yanama Pass, the trek's highest point, offering unparalleled views of the surrounding landscapes.
Post the time at the pass, the journey heads downwards to the welcoming community of Totora. The day concludes with camping amidst the hospitable locals of Totora.
Choquequirao Trek Day 8: Totora to Playa to Hidroeléctrica to Aguas Calientes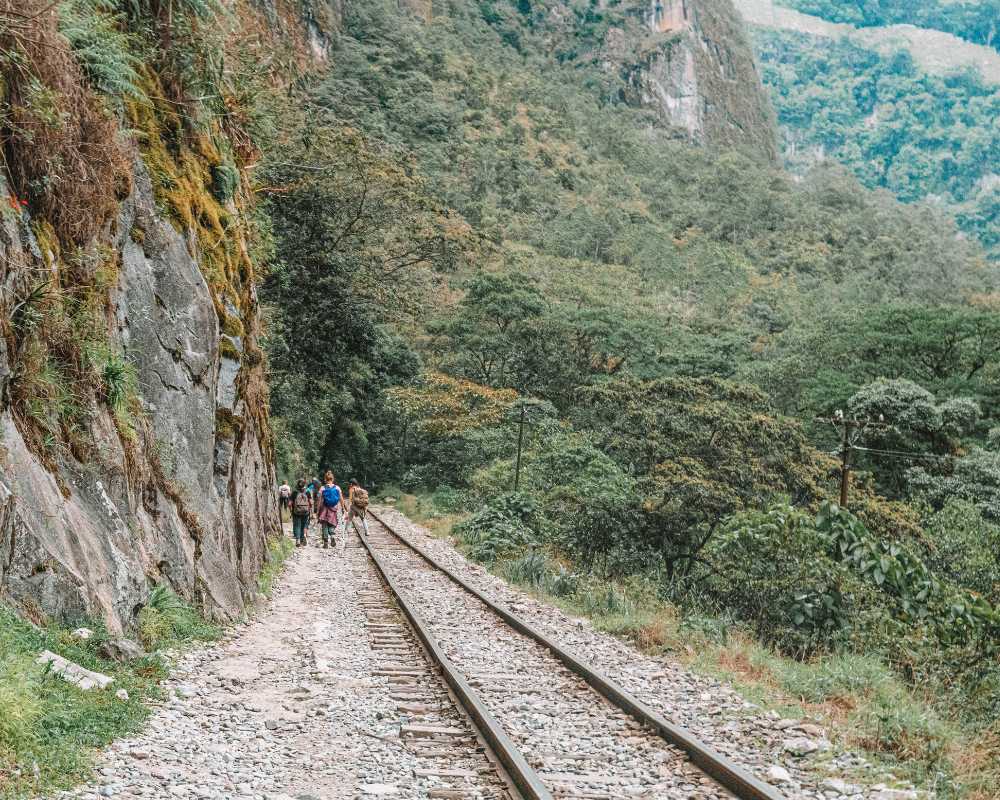 The final day's trek witnesses a descent through the lush cloud forests leading to Playa. Moving forward, the trek continues to the Hidroeléctrica train station.
From this juncture, you have the option to either hike along the scenic train tracks or board a train to Aguas Calientes.
The day, and effectively the trek, culminates with a comfortable hotel stay in Aguas Calientes.
👉🏽 See also: Everything you need to know about walking the train track route to Machu Picchu
🌟 Highlights of the Choquequirao Trek to Machu Picchu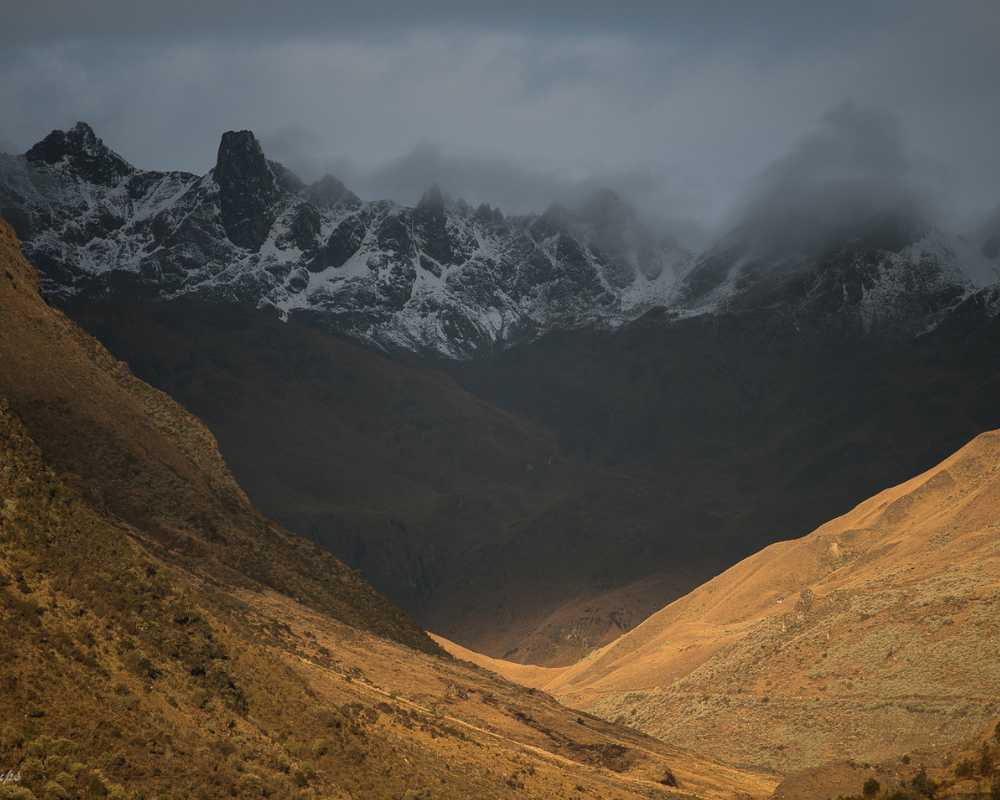 The Choquequirao Trek, often dubbed the "sister trek" to the more famous Inca Trail, boasts a plethora of fascinating points of interest that provide trekkers with a blend of natural beauty and archaeological wonder.
The undeniable highlight is the Choquequirao Ruins. These ruins are sometimes referred to as the "other Machu Picchu".
Unlike its famous counterpart, Choquequirao remains less explored and offers a serene, intimate encounter with Incan history.
The terraces adorned with white stone llamas and the main plaza are particularly mesmerizing.
The Capuliyoc Lookout gifts trekkers with their first panoramic glimpse of the Apurímac valley and a distant preview of Choquequirao.
This powerful Apurímac River is a natural landmark that trekkers cross, its waters carving through the deep canyon, adding to the dramatic landscape.
Often less crowded than Choquequirao, the Pinchaunuyoc Ruins: lie en route for those extending their trek towards Machu Picchu. The site, overtaken by the cloud forest, provides a mysterious aura.
As one of the trek's highest points, the Yanama Pass offers breathtaking views of snow-capped peaks and an overwhelming sense of accomplishment.
These attractions, combined with the ever-changing Andean landscapes, make the Choquequirao Trek with points of interest that you won't see in other treks to Machu Picchu.
⛺ Choquequirao Trek Campsites
The typical campsites en route include Capuliyoc, which offers panoramic vistas of the Apurímac valley. Further along, Playa Rosalina by the river is a favored stop.
Another frequently used campsite is Santa Rosa, particularly for its positioning after a rigorous ascent or before the demanding climb to the ruins.
Maranpata provides a more leveled ground, serving as a base before or after exploring the Choquequirao site.
Campsites near the Choquequirao ruins, like the one at Choquequirao itself, are spectacular, allowing trekkers to rest in the shadows of ancient Incan grandeur.
For those extending their journey towards Machu Picchu, there are more campsites such as Maizal, Yanama, and Totora. Each site, distinct in its setting, is typically equipped with basic toilet facilities.
It's crucial for trekkers to be self-sufficient, carrying tents, sleeping bags, and other essentials, as the trek is predominantly a wilderness experience, devoid of commercial accommodations.
⛔ Is the Choquequirao trek to Machu Picchu safe?
The Choquequirao Trek is generally considered safe for trekkers who are adequately prepared and take necessary precautions.
However, as with any trekking adventure in mountainous and remote regions, there are potential risks and challenges. Here are a few factors to consider:
The trek reaches significant elevations, which means there's a risk of altitude sickness. It's crucial to acclimatize appropriately, ascend slowly, and listen to your body.
The trek involves steep ascents and descents, challenging even for seasoned hikers. Physical fitness and adequate trek preparation are essential.
Parts of the trek are very remote, meaning help may be far away in case of emergencies. It's advisable to trek with a group or hire a guide.
Weather in the Andes can be unpredictable. Rain can make trails slippery, and temperatures can vary dramatically. It's essential to be equipped with proper gear.
While encounters with dangerous wildlife are rare, it's possible to come across snakes or insects. Carry basic first aid and know how to react in encounters.
Ensure you consume purified water and well-cooked food to avoid gastrointestinal issues.
Lastly, hiring a reputable guide can significantly enhance the safety of your journey. They're familiar with the trail, potential hazards, and the best campsites.
🚶🏽 Choquequirao Trekking Routes
The conventional Choquequirao trek to Machu Picchu route is a profound journey through Incan history and pristine Andean landscapes.
Starting from Cachora, trekkers venture to Capuliyoc and onto the Apurímac River. After tackling the challenging ascent to Choquequirao, one spends a day exploring the expansive ruins.
From Choquequirao, the trail proceeds to Maizal, via Pinchaunuyoc, before reaching Yanama. Navigating the Yanama Pass, trekkers descend towards Totora.
The trek concludes with a journey through lush cloud forests, leading to Aguas Calientes, the gateway to Machu Picchu.
Alternate Routes and Variations
There are several variations to the primary trek, with some bypassing certain sites or introducing new ones. Some trekkers choose to start from Huanipaca, which offers a different approach to Choquequirao.
Another variation involves passing through the Vilcabamba mountain range, adding more days but also more archaeological sites to the itinerary.
While the Choquequirao Trek is relatively well-trodden, it's crucial to be attentive to trail markers, typically stones or cairns.
Carry a detailed map and, if possible, a GPS device. Given the trek's remote nature, hiring a local guide can prove invaluable.
They not only help with navigation but also enrich the experience with local lore and historical insights.
Always inform someone of your trekking plans, and ensure you have a communication method for emergencies.
While this is often seen as a benefit for those seeking solitude and an unspoiled experience, it also means that assistance may not be readily available in case of emergencies.
🚞 Post-Trek Activities and Extensions
After the rigorous Choquequirao Trek, Aguas Calientes serves as an oasis for many trekkers. This quaint town, nestled in a deep valley surrounded by mountains, is best known for its thermal baths.
A soak in these warm, mineral-rich waters can rejuvenate tired muscles and provide relaxation.
Apart from the baths, the town boasts a range of cafes, restaurants, and shops where trekkers can indulge in local cuisine, buy souvenirs, or simply unwind.
Exploring Machu Picchu
Machu Picchu, the iconic 15th-century Incan citadel, is usually the climax of the journey. To make the most of this experience:
Arrive Early: Beat the crowds and experience sunrise over the ruins.
Hire a Guide: Local guides can provide valuable insights into the history and significance of various structures.
Visit Huayna Picchu or Machu Picchu Mountain: For those looking for an extra challenge and panoramic views, consider hiking up one of these peaks. Remember, these require separate tickets and have limited availability.
Nearby Attractions and Destinations
Beyond Machu Picchu, the region is teeming with attractions. Consider visiting the Sacred Valley, with its picturesque towns like Ollantaytambo and Pisac, both boasting impressive archaeological sites.
Cusco, the ancient Incan capital, is a blend of colonial and indigenous architecture, vibrant markets, and rich history.
For those interested in nature, the Manu National Park offers a biodiverse experience in the Amazon rainforest. These extensions can add depth to the overall Peruvian adventure.
🆚 Choquequirao Trek vs Inca Trail and other treks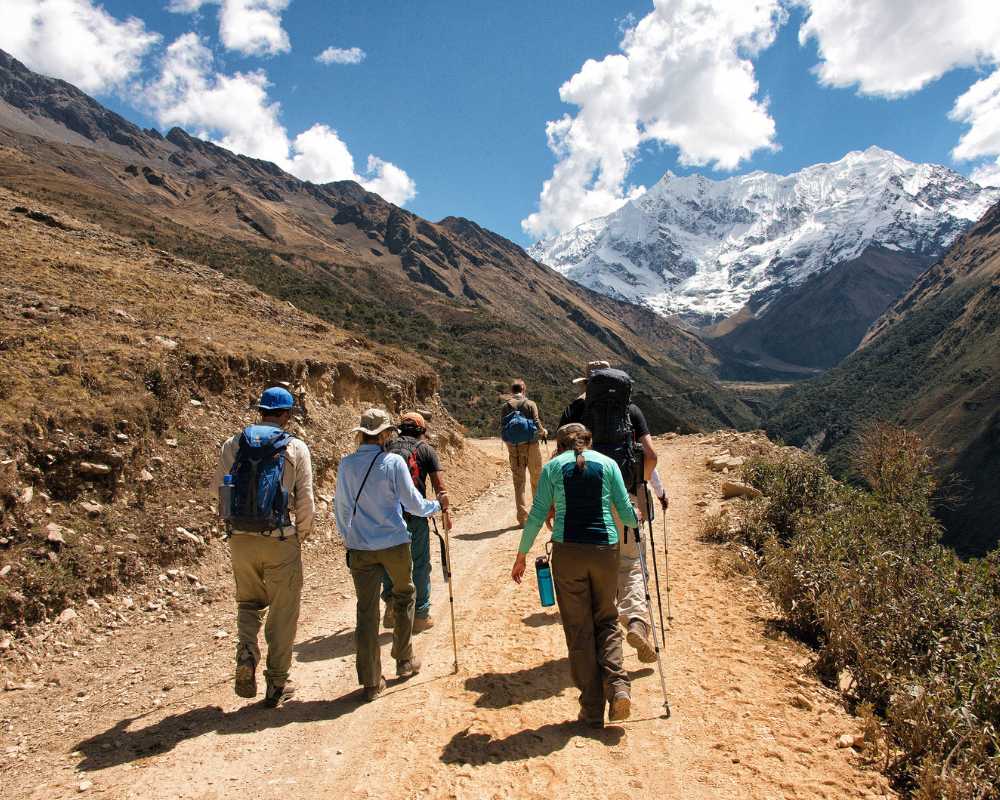 The Choquequirao Trek to Machu Picchu stands distinctively apart from other popular routes leading to the iconic Incan citadel.
While the famed Inca Trail is the most recognized, offering a 4-day trek encompassing varied landscapes and several archeological sites, it often gets crowded due to its popularity.
Choquequirao, on the other hand, is a more challenging and longer trek, often spanning 7 to 9 days, leading trekkers through remote and pristine terrains that remain largely untouched by mass tourism.
The Salkantay Trek is another popular alternative, known for its spectacular vistas, including the snow-capped Salkantay Mountain.
This trek also offers diverse ecosystems but is generally considered less demanding than Choquequirao.
Lares Trek, another route, emphasizes cultural immersion, with opportunities to interact with local communities. However, unlike the Choquequirao Trek, it doesn't pass by many major Incan ruins.
What sets the Choquequirao Trek apart is its combination of archaeological richness, epitomized by the expansive Choquequirao ruins, and its raw, challenging terrains.
It's an immersive journey through time and space, best suited for those seeking a more secluded and profound connection to the ancient Incan civilization.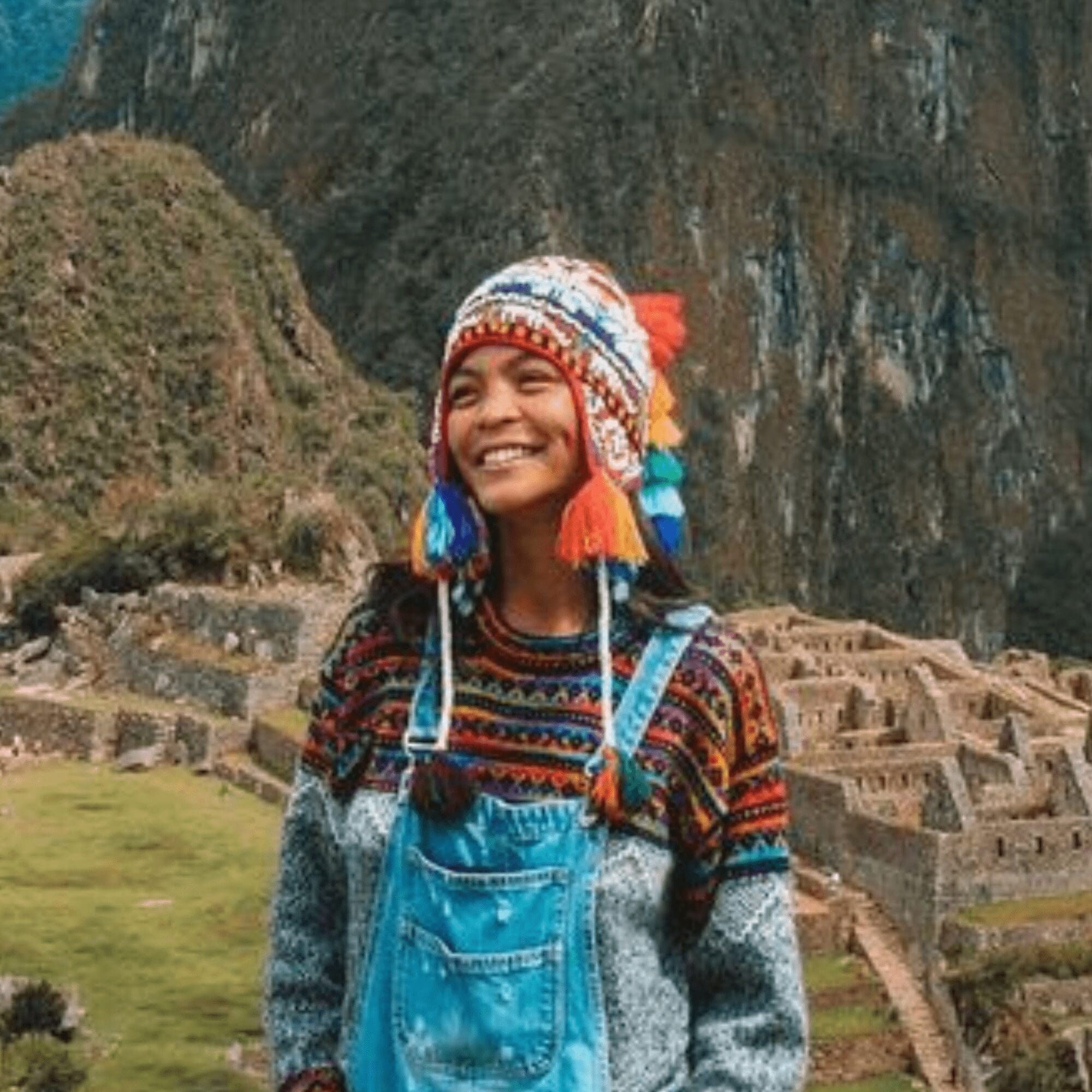 Trisha Velarmino is the Global Editor-in-Chief of the Insider Media Group operating in Europe, Asia, and North America. She lived in Peru for 1.5 years and has helped thousands of expats, digital nomads, and solo travelers easily visit Peru. Trisha has traveled Peru extensively from North to South.