When I backpacked Peru, I worked in many Cusco hostels and here are my best recommendations for partying, sleeping, working, and everything else in between!
Yep, you read that right! I went backpacking in Peru for 1.5 years hopping from hostels to hostels to save on costs. I decided to stay longer in Cusco (over 4 months!) to get to know the city (and not just visit Machu Picchu).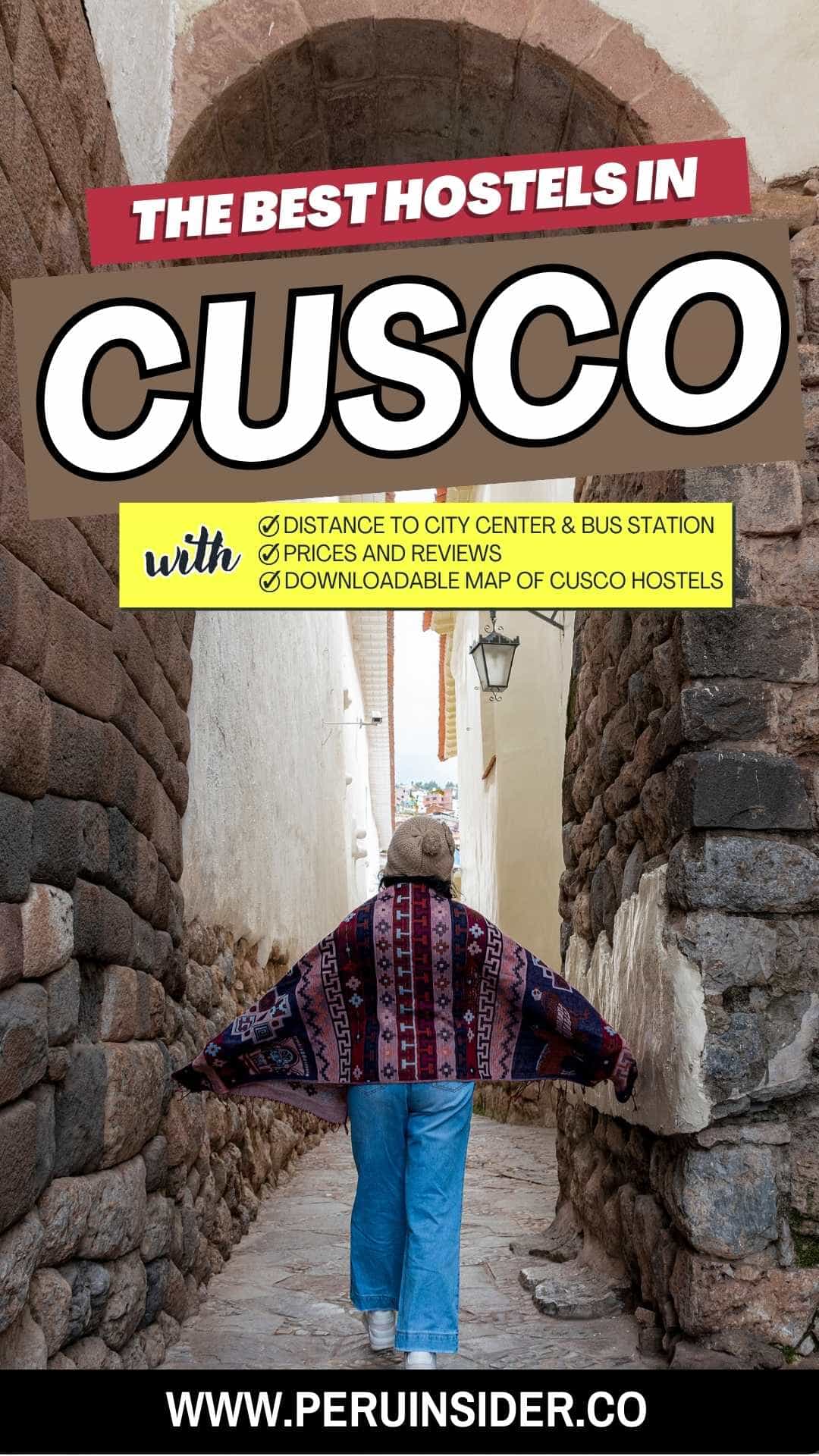 Through this long-term stay, I have worked in Cusco hostels (switching jobs every month or 2 weeks) and here are my best recommendations for the best hostels in Cusco, Peru.
See also: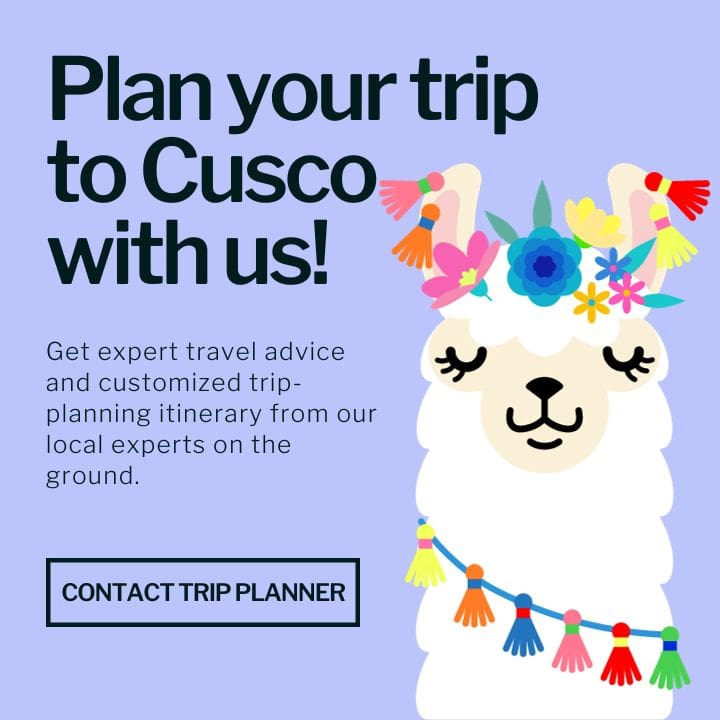 🏆 Top 3 picks for best Cusco hostels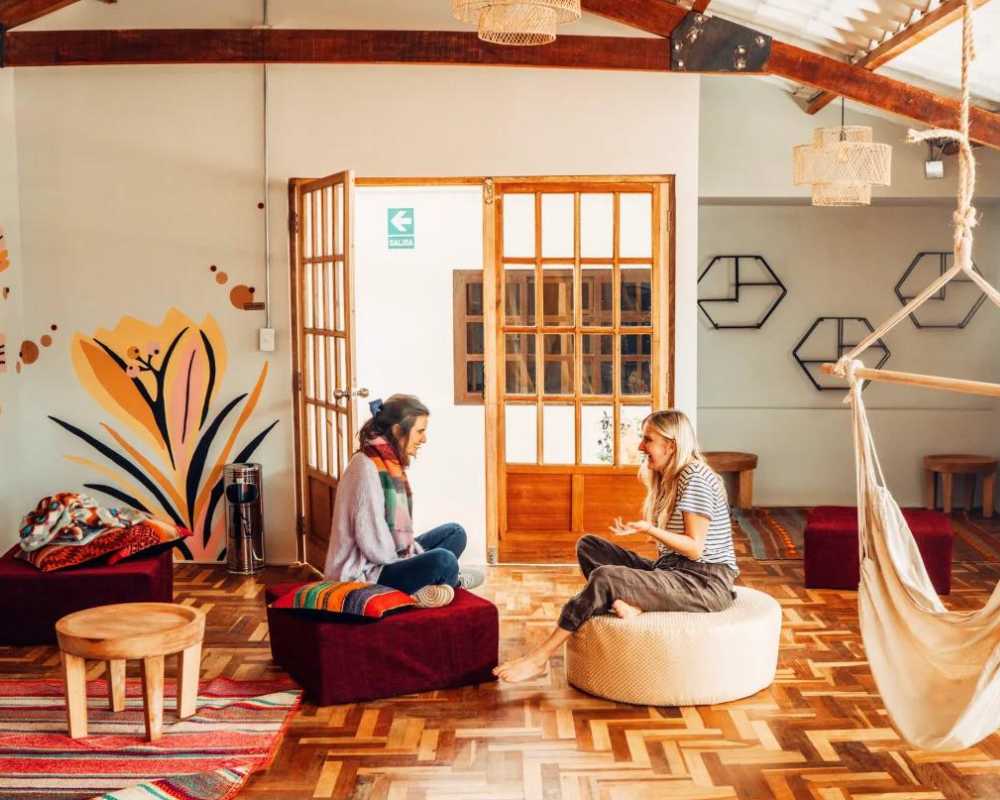 🏆 Best in location
✅ Co-working spaces, and many common spaces
✅ 4-min walk to Plaza de Armas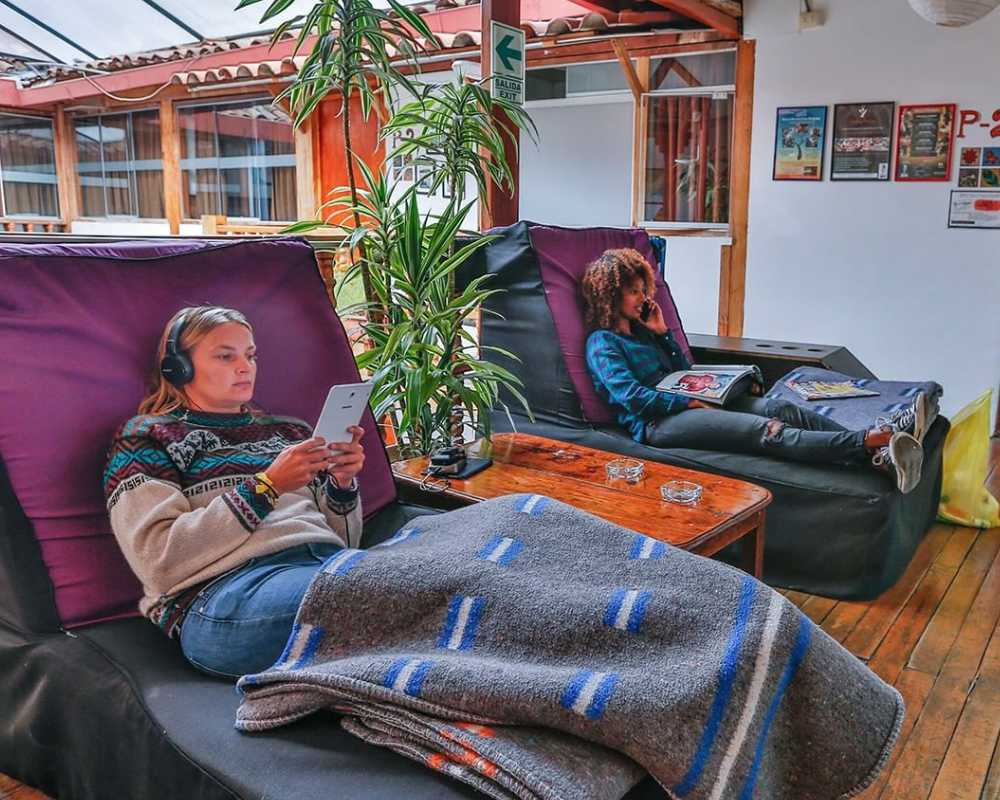 🏆 Best hostel with many amenities
✅ Bar, common areas, private rooms, storage
✅ 7-min walk to Plaza de Armas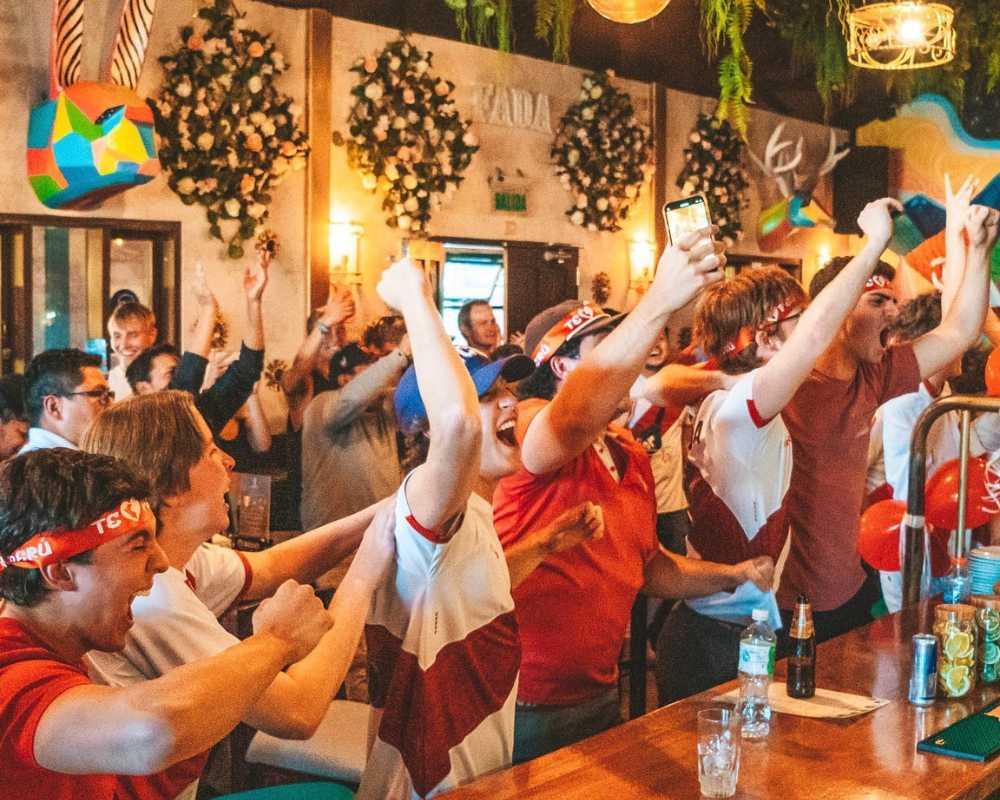 🏆 Best party hostel
✅ Bar, nightlife, happy hours, drinks, music
✅ 6-min walk to Plaza de Armas
🗺️ Map of best hostels in Cusco
When booking your Cusco hostels, make sure that you are near the Plaza de Armas which is the center of the city. Also, check the distance from the bus station in Cusco.
This is where you will actually spend more time so it's better to pick an accommodation within walking distance to the plaza.
Use this map to see the locations of these Cusco hostels. From there, check prices, see photos, and book out what works for you!
🛏️ 9 best Cusco hostels
Here are the best hostels in Cusco within walking distance to Plaza de Armas (with prices and reviews). Each hostel is categorized according to your travel type:
1. Hospedaje Turistico Recoleta: best quiet hostel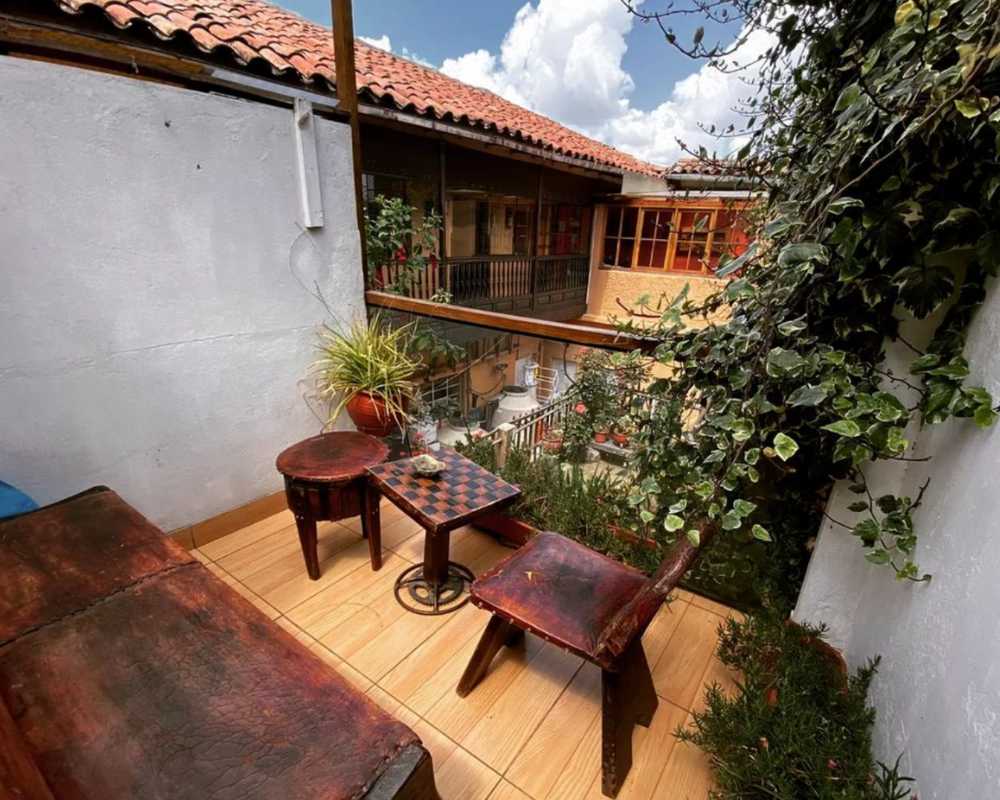 💲 from $11 USD | 🌟 9.2/10 | 🚶🏻‍♀️ 17-min walk to Plaza de Armas
Hospedaje Turistico Recoleta stands out because of its remarkable position in the center of Cusco, which puts visitors right in the middle of the city's thriving culture and history.
The hostel's convenient location makes it simple to reach numerous attractions, regional restaurants, and Cusco's vibrant nightlife.
In addition to its convenient location, the hostel offers welcoming, spotless lodging, free Wi-Fi, and friendly, multilingual staff that work hard to make your stay as pleasant as possible.
Because of its excellent location and wide range of straightforward but necessary services, staying at Hospedaje Turistico Recoleta ensures value for your money and makes your trip to Cusco memorable.
This hostel is very comfortable and quiet, staff were friendly and very accomodating. would highly recommend for travellers needing a chilled out escape from all the hustle and bustle on the main strips.

Traveler from Australia
2. Wild Rover Cusco: best party hostel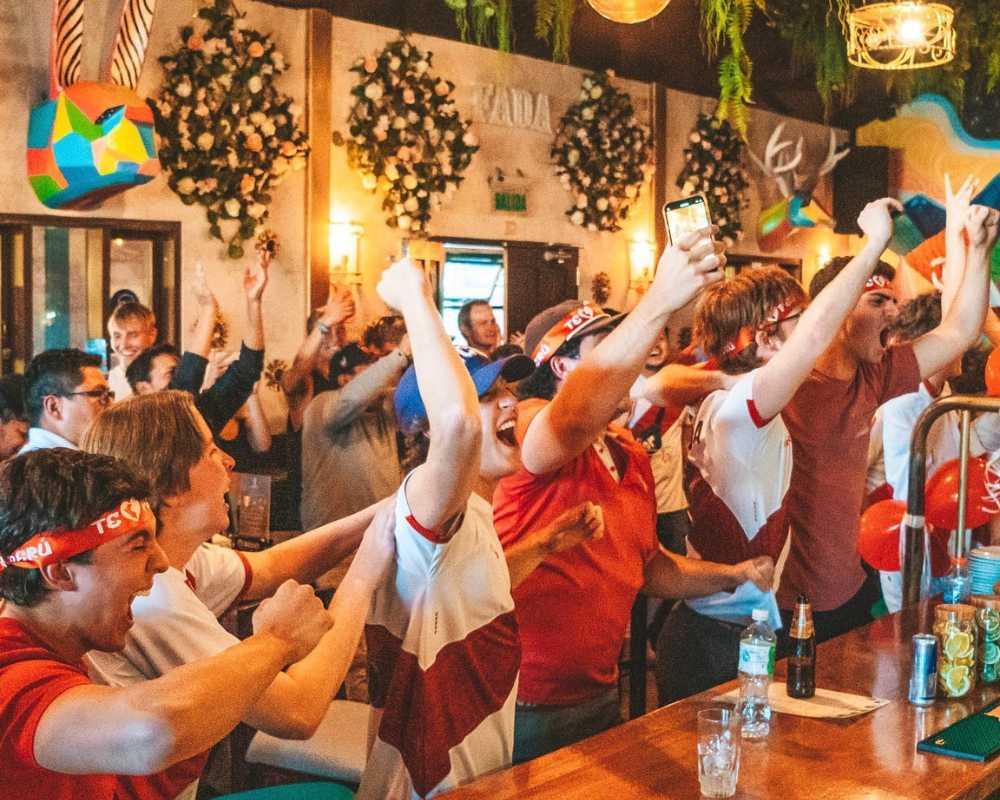 💲 from $11 USD | 🌟 8.9/10 | 🚶🏻‍♀️ 17-min walk to Plaza de Armas
Wild Rover Hostel in Cusco is well-known for being the best place to party. This hostel is the go-to location for travelers wishing to meet new people and has a good time at night if you're searching for a lively and dynamic atmosphere.
The hostel has a bar, daily events planned, and communal rooms to promote contact among visitors. It also offers comfortable beds, hot showers, and lockable lockers.
Wild Rover Cusco is situated a manageable distance from the city's core, enabling travelers to take advantage of the bustling ambiance of the city while simultaneously enjoying the fun atmosphere of the hostel.
They have hostel branches all over Peru so you can get a discount if you stay in all their hostels (or some free nights).
I recommend this hostel for solo travellers as well as groups! Wild Rover is known as a party hostel which is definitely true, but I stayed here after a 4 day trek to machu picchu and I had a very restful sleep in the 4 bed dorm which is upstairs and away from the bar area.

Lisa, Scotland
3. Cusco Packers Hostels: best cheap hostel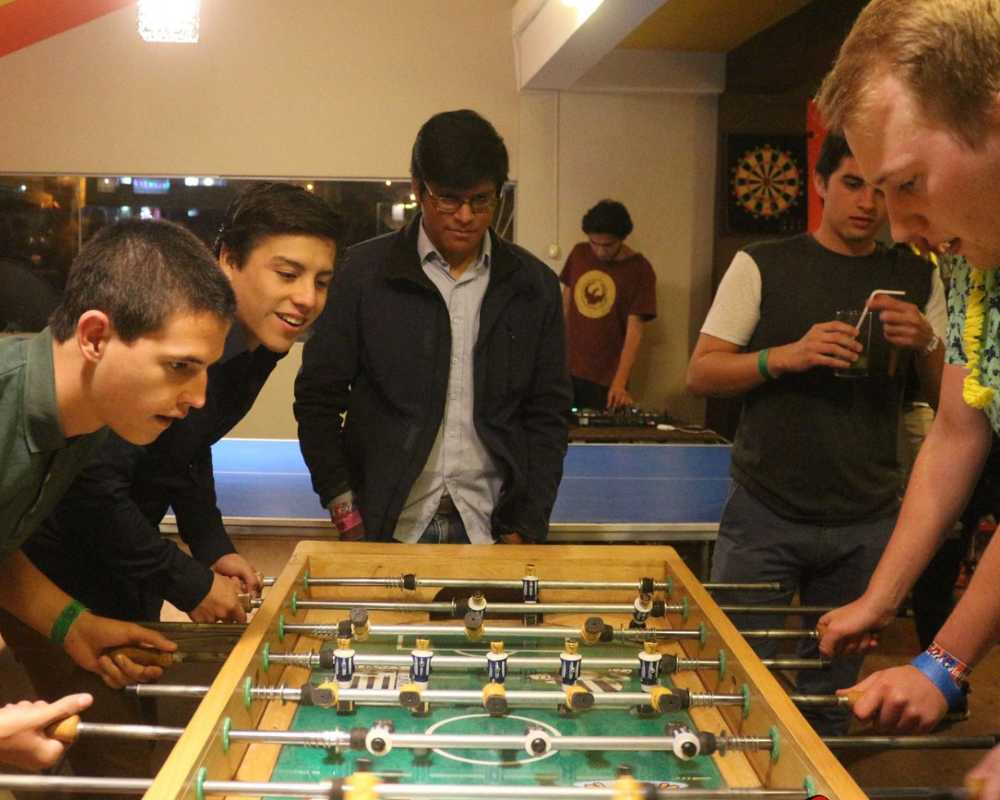 💲 from $7 USD | 🌟 9.6/10 | 🚶🏻‍♀️ 20-min walk to Plaza de Armas
Budget-conscious travelers frequently choose Cusco Packers Hostels. The hostel offers a respectable and reasonably priced housing choice without sacrificing the standard of the stay.
Free Wi-Fi, social spaces, and kitchen facilities are all accessible as basic amenities. Additionally, the hostel provides for cleanliness and safety.
Cusco Packers Hostels offers a more tranquil atmosphere while still retaining adequate access to key attractions because of its location just outside the city center.
My private room had a comfortable bed and functional bathroom (albeit shower has tepid water). Wi-fi connection is solid throughout the building. Also comes with free breakfast and room service everyday along with laundry, taxi services, and 24/7 access to hot drinking water. I enjoyed my stay. Note this place is more to unwind and have a good night's sleep. If you're looking to meet other travelers, then I would suggest somewhere else.

Male travelers from the United States
4. Viajero Kokopelli Hostel Cusco: best big hostel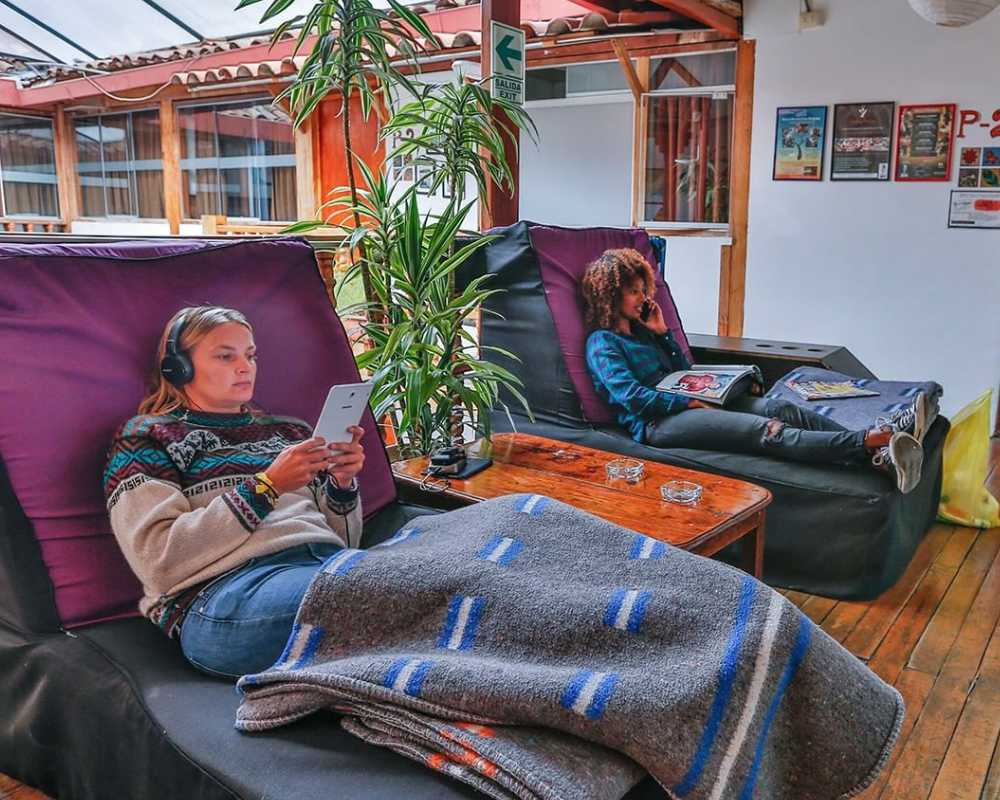 💲 from $15 USD | 🌟 9.5/10 | 🚶🏻‍♀️ 7-min walk to Plaza de Armas
Viajero Kokopelli Hostel is well known for its welcoming atmosphere that encourages social contact and a sense of community, making it simple for travelers to meet and exchange stories.
A bar, a garden, and common kitchens are just a few of the public places the hostel offers as amenities. Additionally, a variety of events and excursions are planned to improve the social atmosphere.
Viajero Kokopelli Hostel's convenient location guarantees that visitors can quickly discover Cusco's main attractions while taking advantage of the lively communal atmosphere inside the hostel.
Overall fantastic place, very modern, lots of amenities, extremely convenient. This is a very big hostel, which I found diminished the atmosphere a little.

Robin
5. Samay Wasi Youth Hostels Cusco: best hostel with a view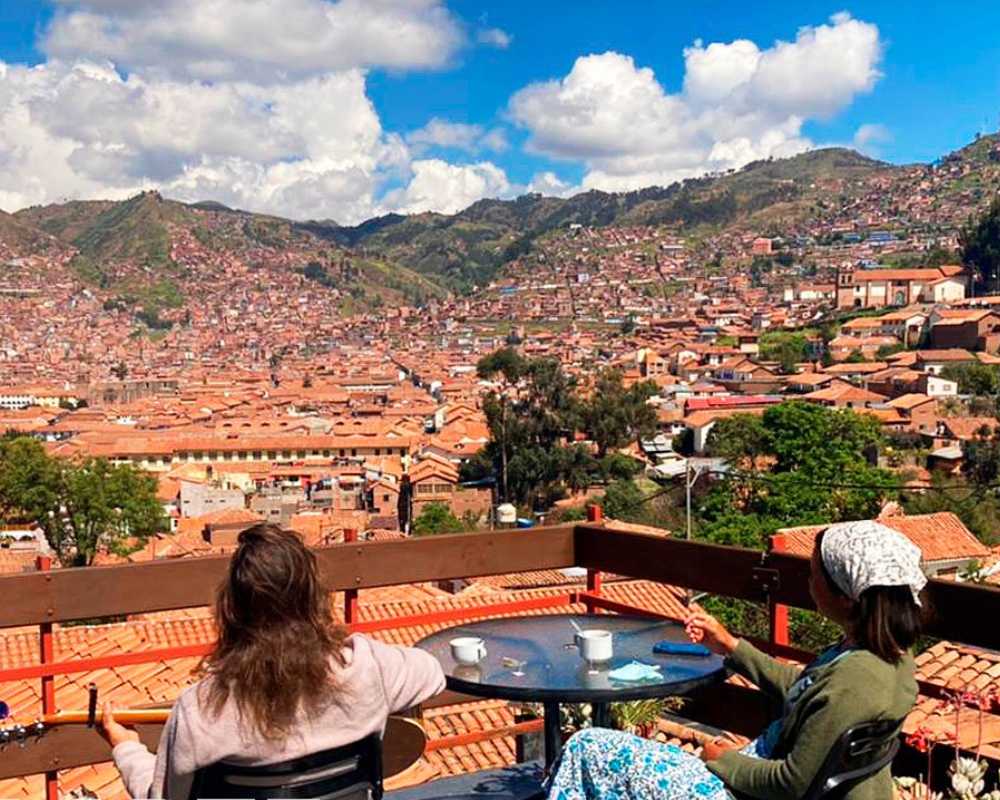 💲 from $13 USD | 🌟 9.5/10 | 🚶🏻‍♀️ 12-min walk to Plaza de Armas
The Samay Wasi Youth Hostels are the perfect place to find peace and quiet. People can relax and unwind at the hostel after a day of visiting Cusco because it has a calm atmosphere.
There are large rooms, a kitchen for everyone to use, and a deck with a view of the city. A nice stay is made better by free Wi-Fi and friendly staff.
Sitting on a peaceful hill not too far from the city center, Samay Wasi offers stunning views and a calm atmosphere, making it easy to relax and get to central spots.
The hostel room were very clean and equipped with all the facilities. The hostel staff were very friendly and helpful, packing me breakfasts for my early morning excursions. The location of the hostel is amazing with bird eye view of the entire city of Cusco. Overall an amazing experience and value for money.

Rocky
6. Supertramp Hostel Cusco: best in value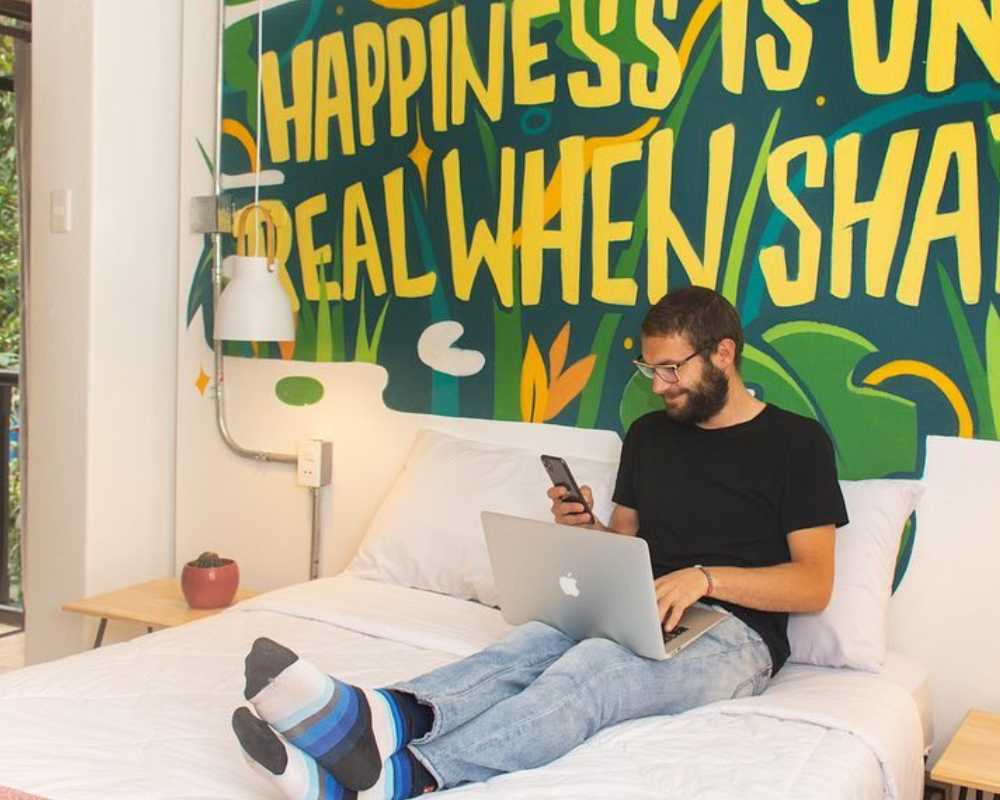 💲 from $13 USD | 🌟 9.3/10 | 🚶🏻‍♀️ 14-min walk to Plaza de Armas
There are no better views of Cusco than those from Supertramp Hostel. The hostel is situated in a way that gives guests a wide view of the city, making it a unique place to take in Cusco's beauty.
There are comfortable rooms, a rooftop patio, shared kitchens, and free Wi-Fi. Your stay at Supertramp Hostel is a good investment because of the great views and good facilities.
Supertramp is conveniently placed so that the lively atmosphere and attractions of the city center are easy to reach.
Perfect hostel to base yourself in in Cusco. An amazing view of the city and close enough to all the important places. The hostel was clean and comfortable and the staff were very friendly and welcoming. They also have fairly priced trips to nearby places such as Palcoya.

Robertson
7. Intro Hostels Cusco: best comfortable hostel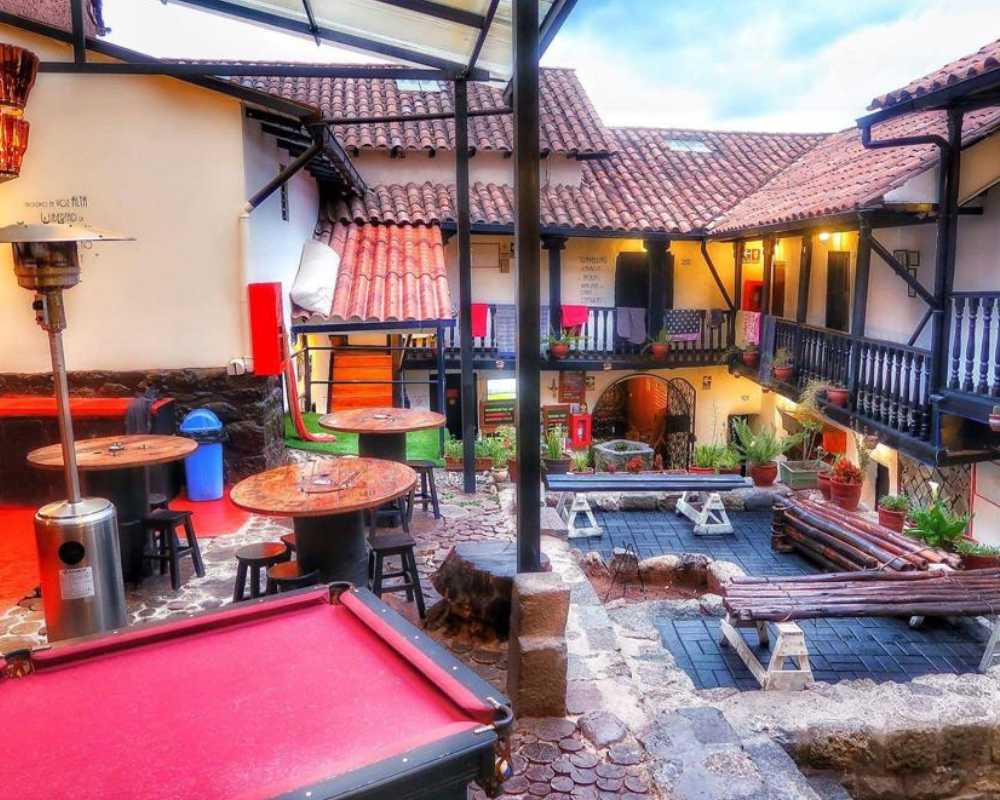 💲 from $12 USD | 🌟 9.1/10 | 🚶🏻‍♀️ 12-min walk to Plaza de Armas
Intro Hostels has a mix of old and new, with warm, welcoming rooms that feel like they belong in both the cultural wealth of Cusco and modern comfort.
The hostel has a lively bar, safe lockers, and clean, comfortable rooms. There are also lots of social events that bring tourists together all the time.
Offering a mix of culture, comfort, and social activities, it is a well-rounded offering that is a great deal.
The hotel is conveniently close to the city center, making it easy for guests to visit Cusco's main sights.
Overall a very nice hostel with free breakfast and cheap options for dinner and drinks and a nice common area. They had a salsa class and free walking tours, but the only downside is that there is no kitchen for guests to use.

Kristiane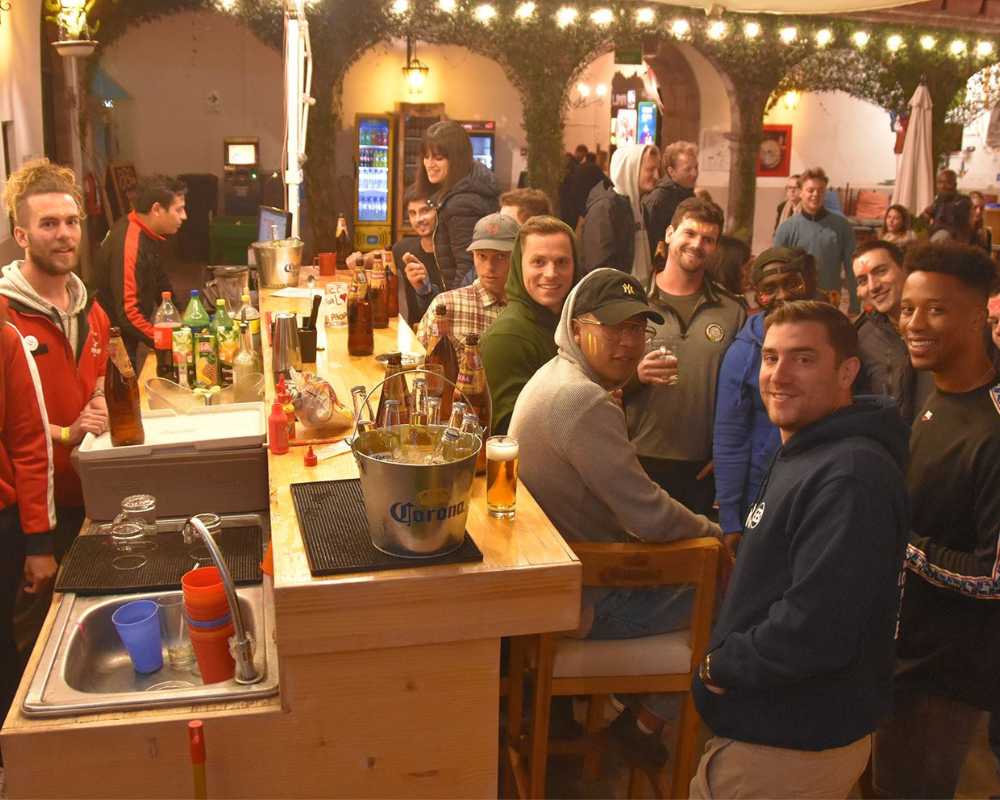 💲 from $16 USD | 🌟 9.0/10 | 🚶🏻‍♀️ 6-min walk to Plaza de Armas
The lively and friendly atmosphere at Pariwana Hostel makes it a great spot for tourists who want to meet new people and do things with other people.
With a busy bar, a shared kitchen, and planned social events, the hostel is set up so that guests can interact with each other and have a good time.
Due to its atmosphere and many features meant to encourage socializing, Pariwana is a great deal for the money.
It's close to the city center, which makes visiting Cusco's historical and cultural places easy.
One of the best hostels i have stayed in. great bar parties at night but quiet in the dorms. Staff were super nice! Special thanks to the volunteers Eduardo, Venessa, Kim, Mighty and Camila.

Anj
9. Selina Plaza de Armas Cusco: best in location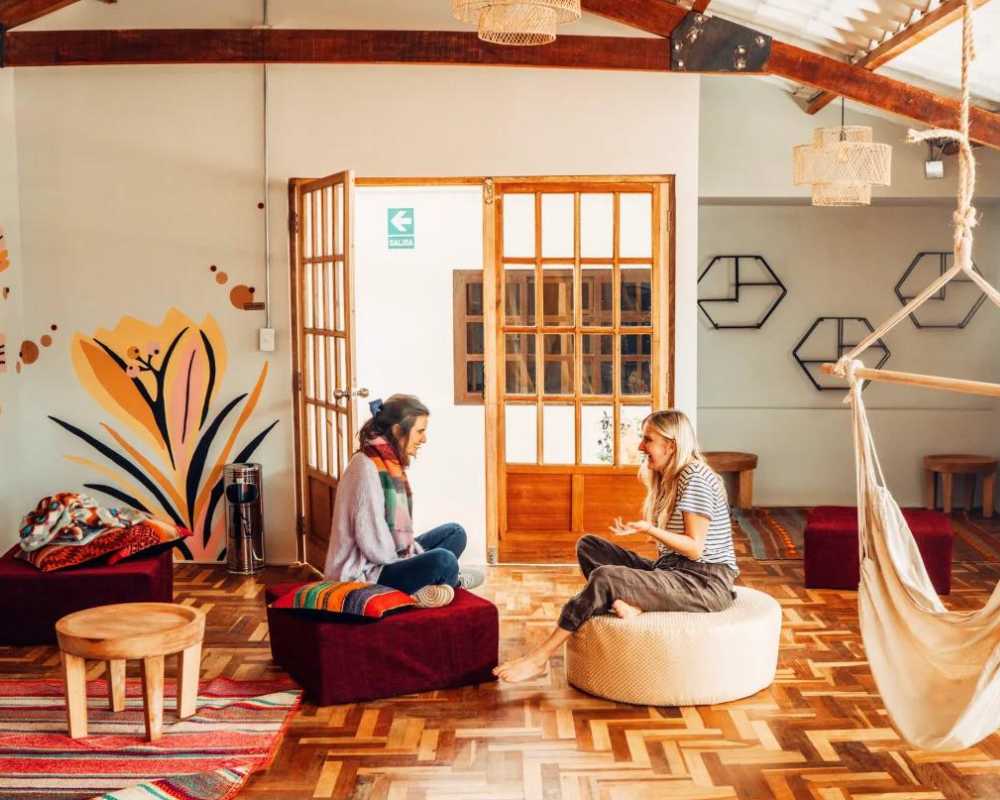 💲 from $12 USD | 🌟 8.9/10 | 🚶🏻‍♀️ 4-min walk to Plaza de Armas
Selina Plaza de Armas outshines all the hostels in Cusco with its exquisite design that beautifully merges local culture with modern aesthetics, creating an ambiance of elegance and comfort.
Offering co-working spaces, a movie room, a library, and artisanal eateries, the hostel provides a rich array of facilities.
The unique design and superior amenities of the hostel make it a luxury experience that is worth every penny. Its central location is ideal, placing guests right at the heart of Cusco's vibrant atmosphere and historical richness.
💲 Cusco Hostel Costs
The cost of hostels in Cusco start from $7 USD but note that the farther it is from the center, the cheaper it is. Those that are within walking distance to Plaza de Armas start at $14 USD.
Note that these prices are only for shared dorm rooms. Each dorm room prices also vary. The smaller the dorm room is, the cheaper it is. For example, a 4-bed dorm room can cost $17 USD while a 12-bed dorm is about $11 USD.
I understand that most of you don't want to share rooms with others but want to stay in a hostel in Cusco for socialization.
If this is the case, most Cusco hostels have private rooms from $35 USD and up. Prices of private rooms also depend on shared or private bathrooms.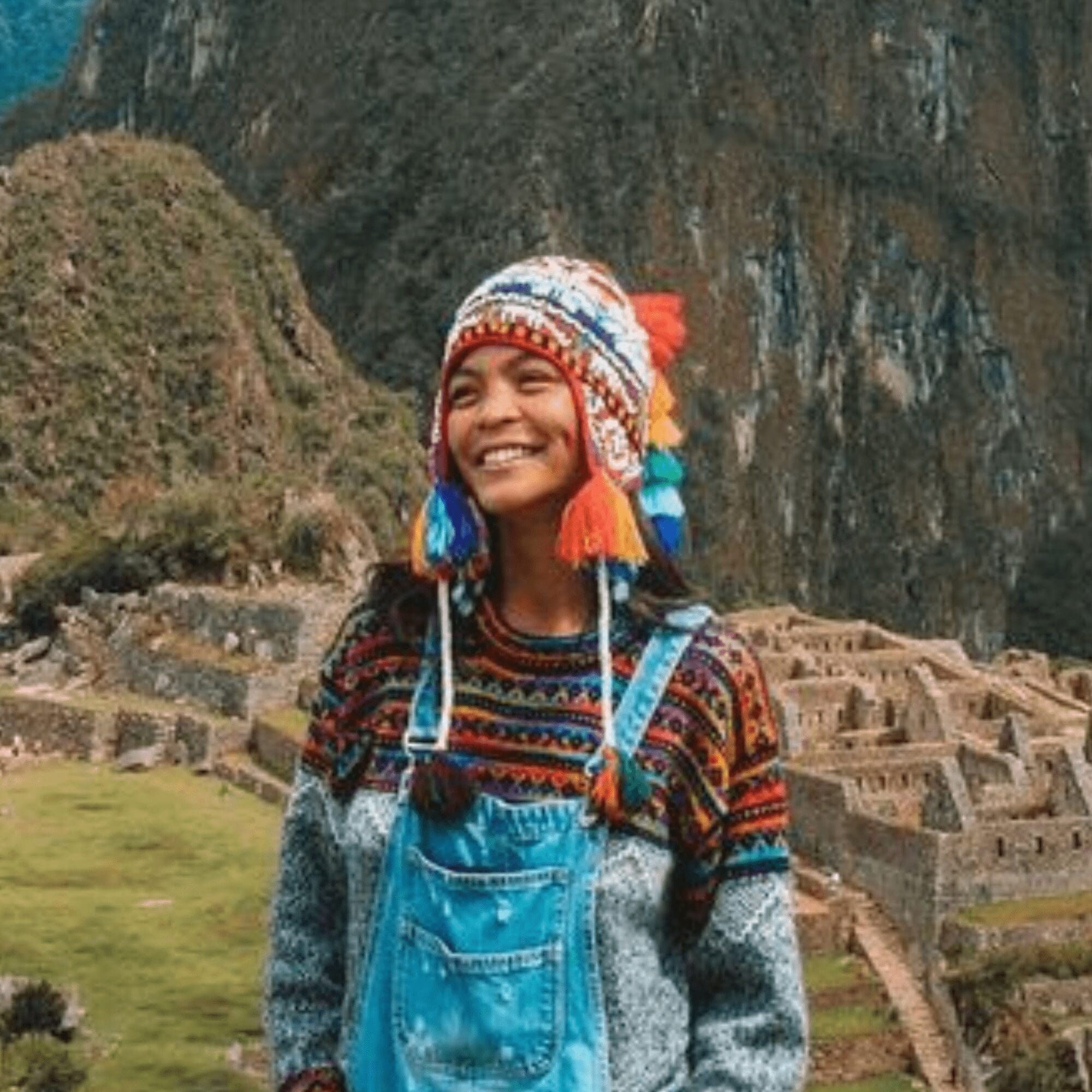 Trisha Velarmino is the Global Editor-in-Chief of the Insider Media Group operating in Europe, Asia, and North America. She lived in Peru for 1.5 years and has helped thousands of expats, digital nomads, and solo travelers easily visit Peru. Trisha has traveled Peru extensively from North to South.