Choosing the Salkantay Trek? Our comprehensive guide unveils the secrets, highlights, and challenges of this alternative path to Machu Picchu.
The Salkantay Trek, named after the majestic Salkantay Mountain (Savage Mountain in Quechua), boasts a rich history intertwined with the Andean civilization.
Long before it became a sought-after path for travelers from around the world, this trail served as a vital network for the Incas, connecting remote settlements with the revered city of Machu Picchu.
While the more well-known Inca Trail frequently garners attention due to its direct historical links to the Incas, the Salkantay route offers a deeper, less-traveled immersion into the past.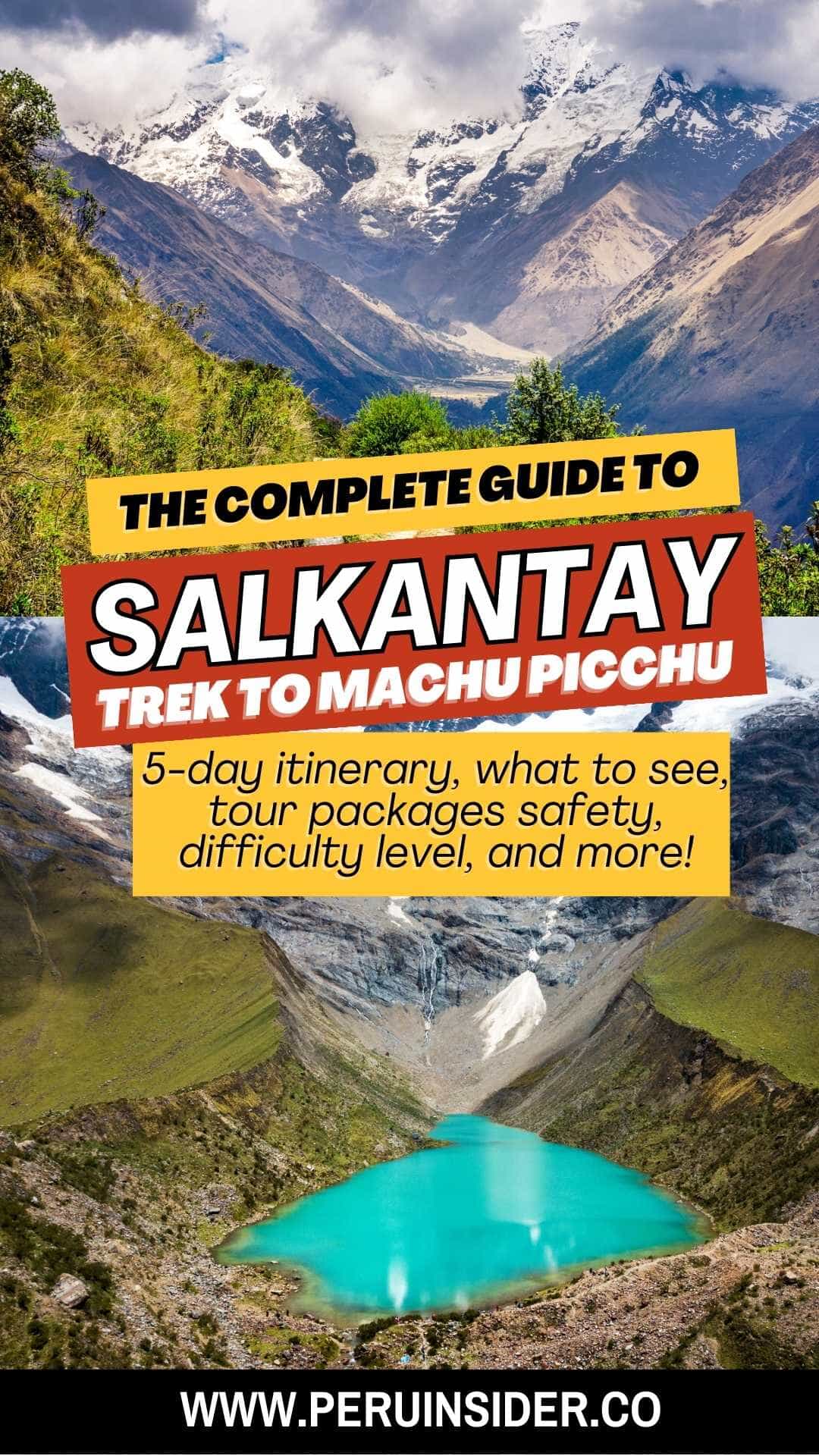 Along its winding paths, trekkers encounter a tapestry of ancient ruins, many of which remain undisturbed and shrouded in mystery.
These silent markers are a testament to the engineering prowess and deep spiritual beliefs of the Inca civilization.
The evolution of the trek in modern times is equally fascinating.
From being a hidden gem known only to locals and a few intrepid explorers, the Salkantay Trek has emerged as a compelling alternative to its more famous counterpart, offering a harmonious blend of culture, history, and raw natural beauty.
You might also like: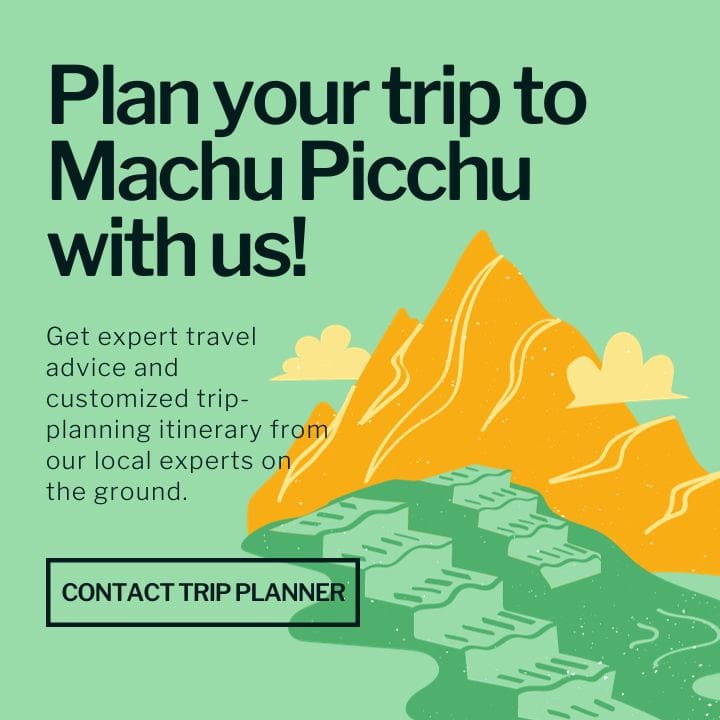 🙋🏽 Is the Salkantay Trek worth it?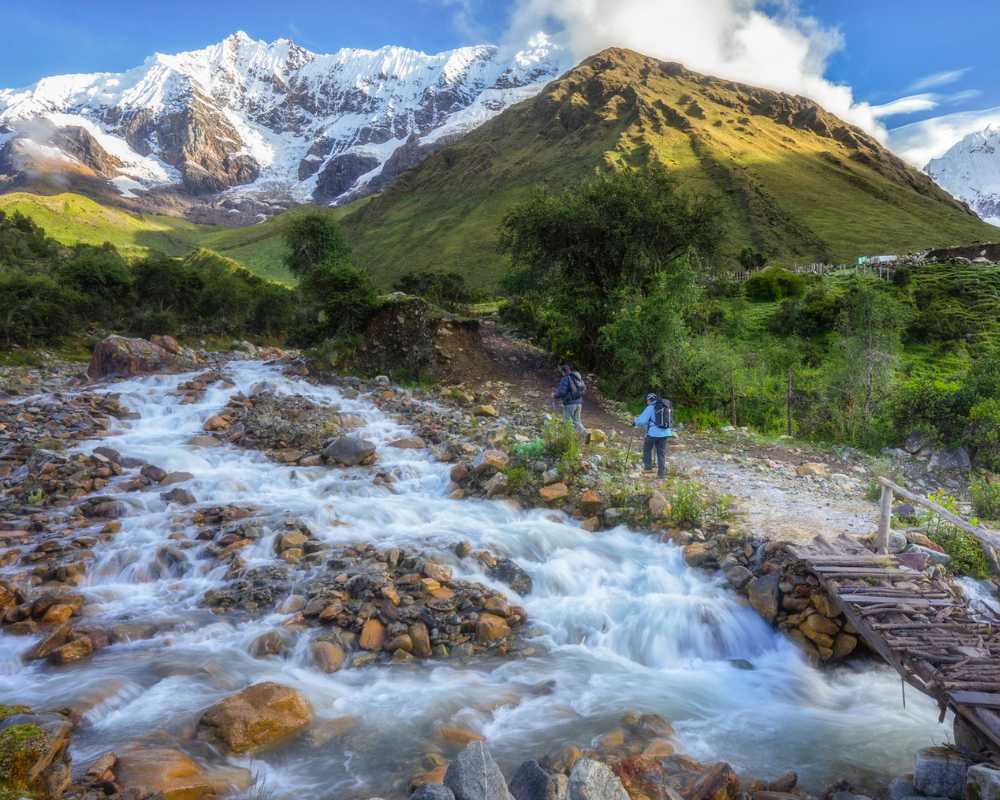 Deciding on a trek to Machu Picchu can be daunting, given the multitude of options available. However, the Salkantay Trek presents unique advantages.
Famous for its diverse landscapes, the Salkantay Trek takes adventurers through a dramatic range of ecosystems – from lush cloud forests and sub-tropical jungles to the high Andean plains.
It also has fewer crowds. Unlike the Inca Trail, which has limited daily permits and can often feel crowded, Salkantay offers a more secluded experience, allowing for moments of solitude and reflection.
The Salkantay trek provides ample opportunities to engage with local communities, offering insights into their traditions, lifestyles, and timeless bond with the Andes.
While the Salkantay Trek can be more demanding due to its altitudes and terrains, the unparalleled vistas of snow-capped peaks and the sense of achievement make it worth every step.
Without the need for a strict permit system, trekkers can be more flexible in planning their journey, making it an attractive option for spontaneous travelers.
In essence, choosing the Salkantay Trek is not just about reaching Machu Picchu, but embracing an enriching journey that intertwines nature, history, and culture in a deeply memorable way.
☀️ Best months to do the Salkantay Trek to Machu Picchu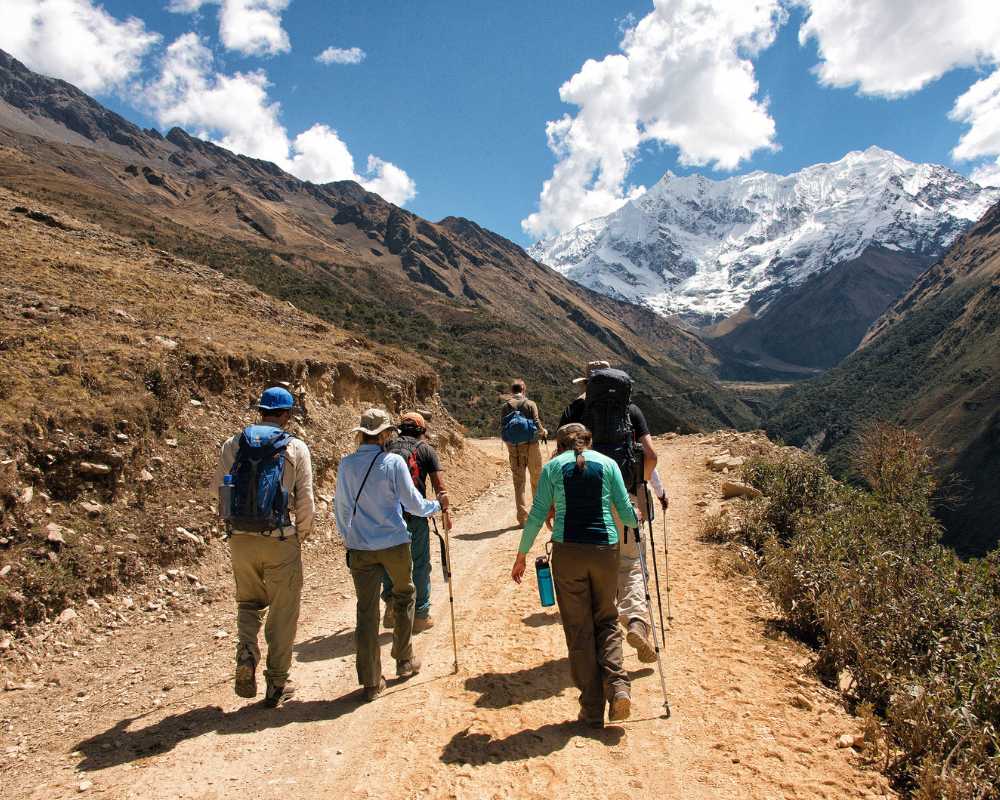 The Salkantay Trek, like most mountain trails in Peru, is profoundly affected by seasonal variations.
The dry season of May to September is the most popular for trekking due to clear skies and minimal rain. The days are warm, but nights can be chilly, especially at higher altitudes.
October to April is the wet season. Rain is more frequent during these months, particularly from January to March. While the path can be muddier and more challenging, the landscape is lush, and there are fewer crowds.
The shoulder seasons or transition months of April and October can offer a good balance, with milder weather conditions and fewer trekkers.
👉🏽 See also: A month-by-month guide on the best time to visit Machu Picchu
🏋🏻‍♂️ How difficult is the Salkantay trek?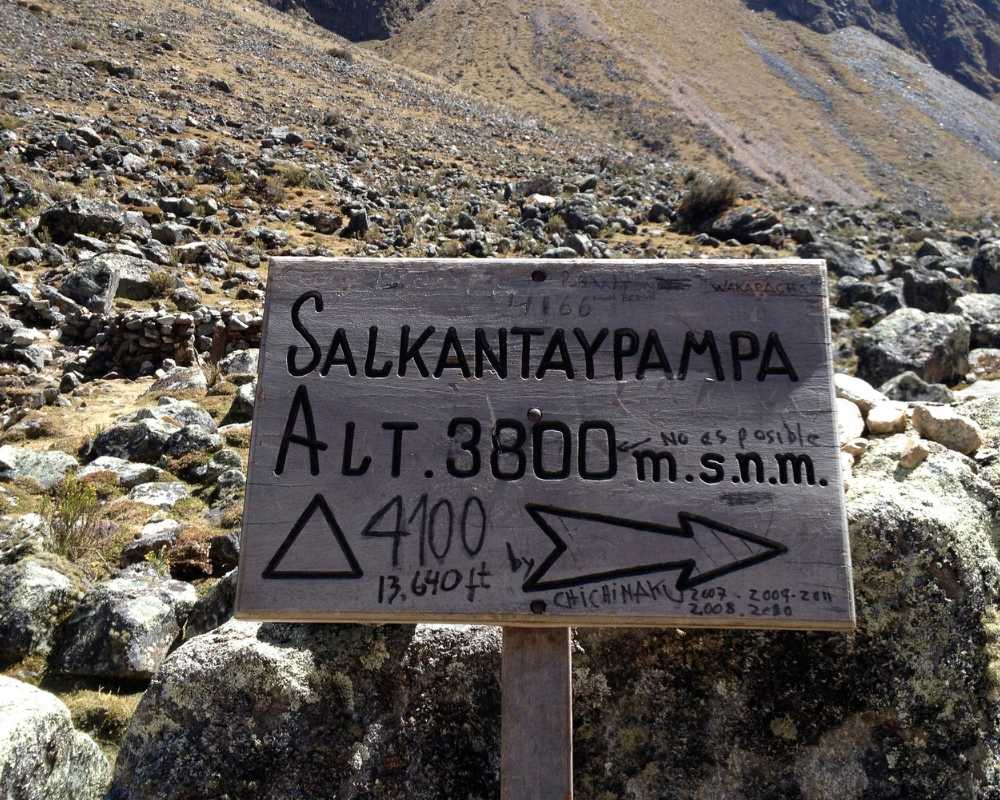 Doing the Salkantay Trek requires a moderate to high level of fitness due to its demanding terrains and significant altitude changes.
The Salkantay trek to Machu Picchu can be difficult in terms of altitude profile.
Starting at the height of Cusco at 3,400m (11,154 feet), the trail ascends to its pinnacle at the Salkantay Pass at 4,600m (15,090 feet) on the second day.
Following this, the route gradually descends into the cloud forest and valleys, dropping to around 2,100m (8,889 feet) at La Playa.
The journey ends with an ascent to Machu Picchu at 2,430m (7,972 feet), nested between the mountains. You should be prepared for the challenges of altitude and be mindful of acclimatization.
As for hiking the terrain, the Salkantay route encompasses a mix of flat paths, steep inclines, and downhill stretches.
🥾 What to pack for the Salkantay Trek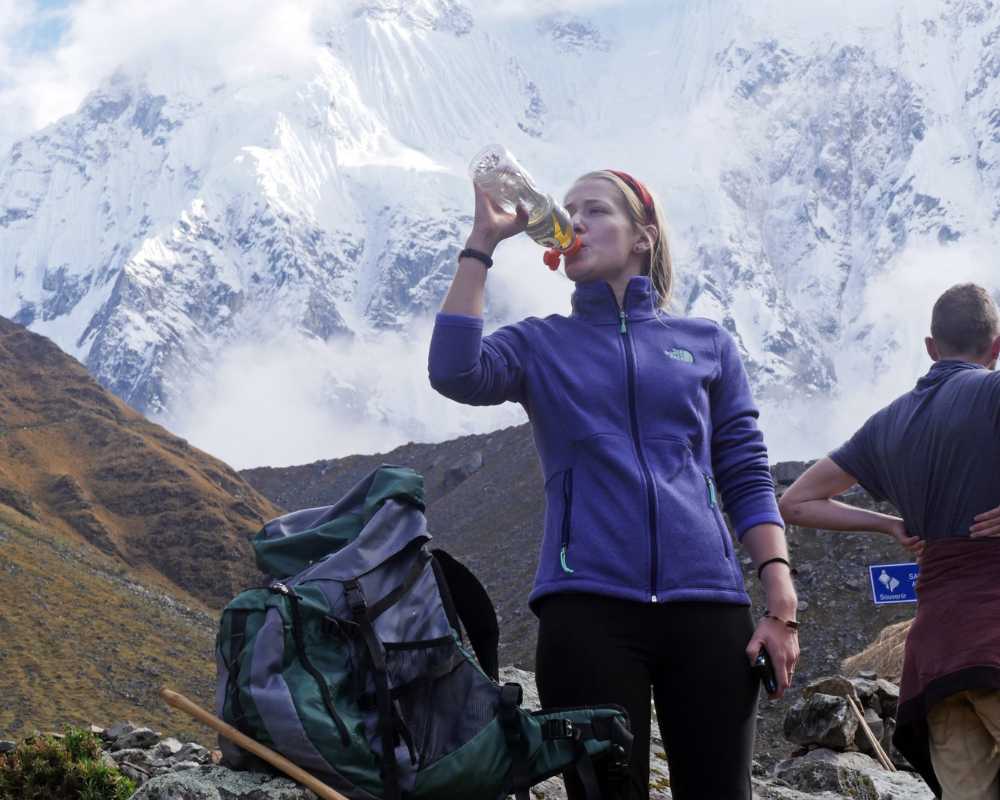 This Salkantay trek packing list covers the essentials, but individual needs might vary.
Adjust your packing based on personal preferences, the specific conditions during the time of your trek, and the services provided if you're trekking with a guided group.
Backpack (40-60 liters) with rain cover: To store and protect your essentials during the trek.
Trekking boots: Provide support and grip on uneven terrains.
Lightweight trekking poles: Aid in balance, especially during descents and river crossings.
Lightweight and moisture-wicking clothing (layered): Help regulate body temperature and reduce sweat buildup.
Warm layers (fleece/thermal): Essential for colder temperatures, especially at higher altitudes.
Rain jacket and pants: Protect against unexpected rain showers or storms.
Sun hat and sunglasses: Offer protection against the high-altitude sun.
Beanie and gloves: For warmth during cold early mornings and evenings.
Sleeping bag (with a comfort rating suited for freezing temperatures): Ensure a comfortable and warm night's sleep.
Inflatable pillow: Lightweight option for head support while sleeping.
Hydration system or water bottle: Maintain hydration throughout the trek.
Water purification tablets or filters: Ensure safe drinking water from natural sources.
High-calorie and high-protein snacks (nuts, energy bars): Provide energy boosts during the trek.
Headlamp with extra batteries: Necessary for early morning starts or setting up camp after dusk.
Personal first-aid kit: Address minor injuries or health issues. Include blister treatments, pain relievers, and altitude sickness medications.
Sunscreen and lip balm with SPF: Protect skin from strong UV radiation.
Insect repellent: Prevent bites from mosquitoes and other insects.
Biodegradable soap and toiletries: Maintain personal hygiene without harming the environment.
Quick-dry towel: For personal hygiene needs.
Reusable zip-lock bags: Separate and organize items within the backpack, and manage waste.
Camera or smartphone with portable chargers: Capture memories and ensure device usability.
Swimsuit: For potential hot springs visits.
Maps and compass or GPS device: Aid in navigation.
Lightweight emergency whistle: Alert others in case of distress.
Passport and necessary permits: Ensure legal access and identification.
Cash in local currency: For small purchases or emergencies.
Personal toiletries: Such as toothbrush, toothpaste, and personal hygiene items.
Multi-tool or pocket knife: Useful for various purposes, from preparing food to minor gear repairs.
Lightweight tarp or tent (if not provided): Shelter during overnight stops.
Insulated, reusable food containers: Store and consume meals.
👉🏽 See also: What to pack for Machu Picchu
🕘 How long does it take to hike the Salkantay trek?
The classic Salkantay Trek to Machu Picchu spans approximately 74 kilometers (46 miles) and typically takes 5 days and 4 nights.
However, variations exist, with some opting for shorter 4-day versions or longer 7-day itineraries that encompass additional sites and experiences.
Salkantay Trek Day 1: Cusco to Soraypampa
📍 Distance: 12 km (7.5 miles) | ⏰ Duration: 6-7 hours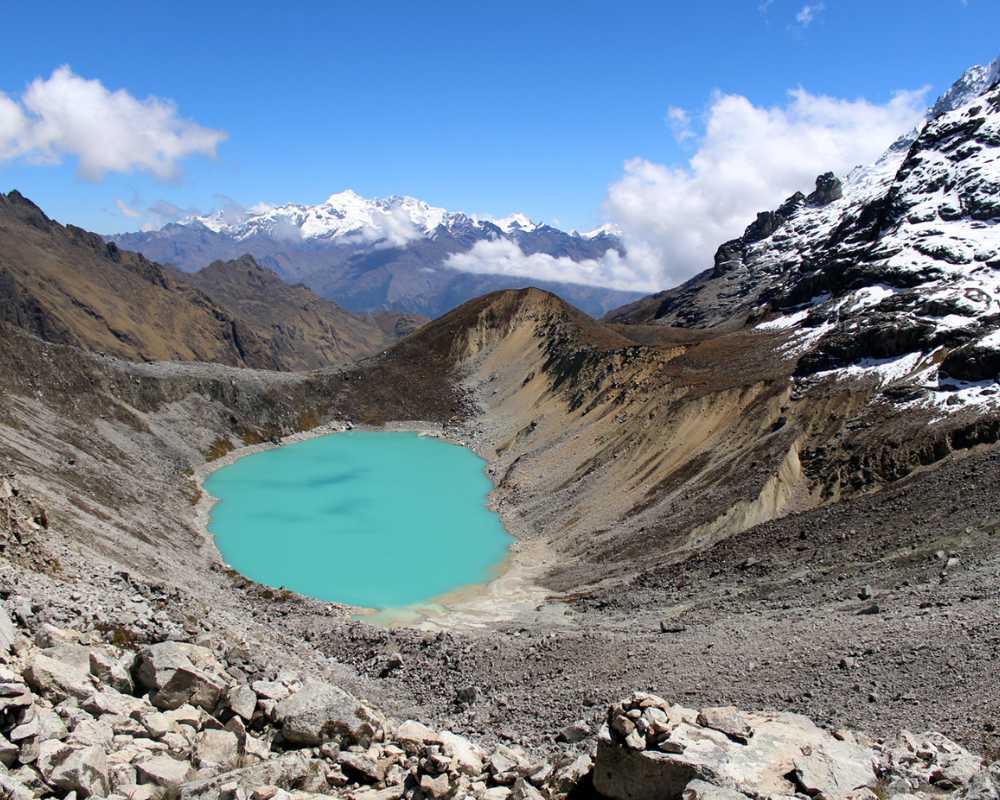 The inaugural day of the Salkantay Trek starts in the historic city of Cusco, situated at an altitude of 3,400 meters (11,150 ft).
The journey begins with a drive to Mollepata, the trailhead. From here, trekkers commence their ascent, covering approximately 12 kilometers (7.5 miles) over a span of 6-7 hours.
As the path unfolds, the majestic views of Humantay and Salkantay peaks greet the adventurers. The day's trek concludes upon reaching the campsite at Soraypampa, nestled at an altitude of 3,900 meters (12,800 ft).
Salkantay Trek Day 2: Soraypampa to Chaullay
📍 Distance: 22 km (13.7 miles) | ⏰ Duration: 8-10 hours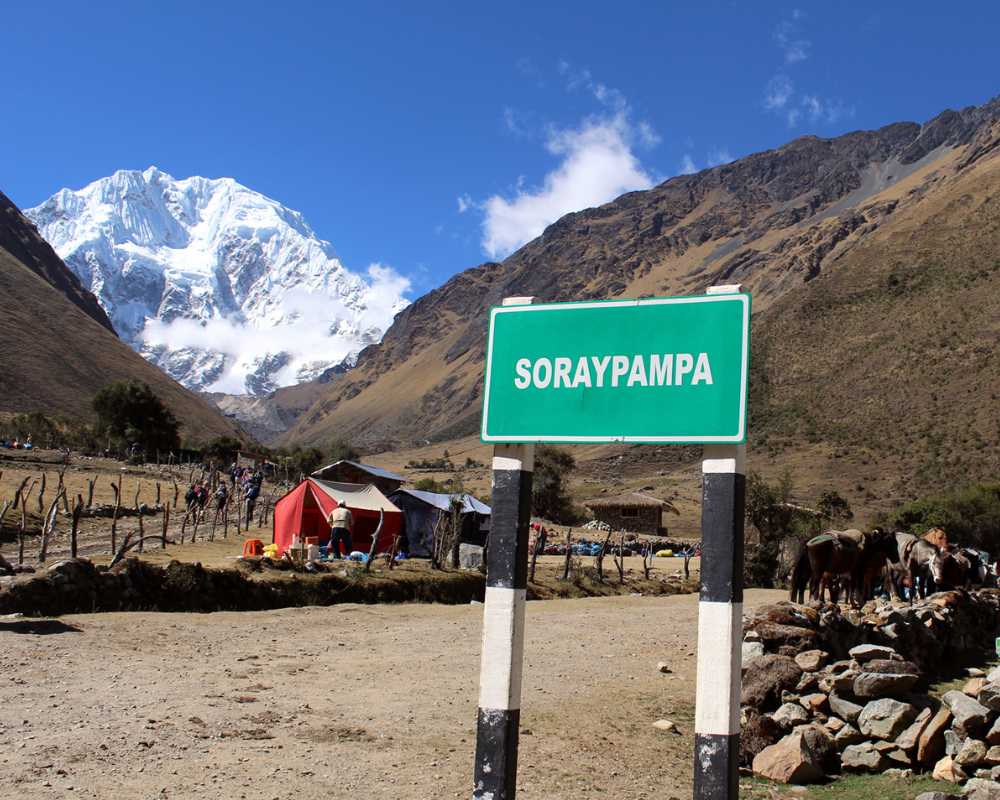 Often regarded as the most challenging day of the trek, Day 2 spans roughly 22 kilometers (13.7 miles), with a hiking duration of 8-10 hours.
You will start from Soraypampa and make your way up to the trek's zenith, the Salkantay Pass, which stands tall at 4,600 meters (15,090 ft).
It's a significant ascent, but the reward is the unparalleled panoramic views from the pass.
Following this achievement, the trail then descends into the verdant cloud forest, leading to the day's endpoint, Chaullay, resting at 2,900 meters (9,500 ft).
Salkantay Trek Day 3: Chaullay to La Playa
📍 Distance: 16 km (10 miles) | ⏰ Duration: 5-6 hours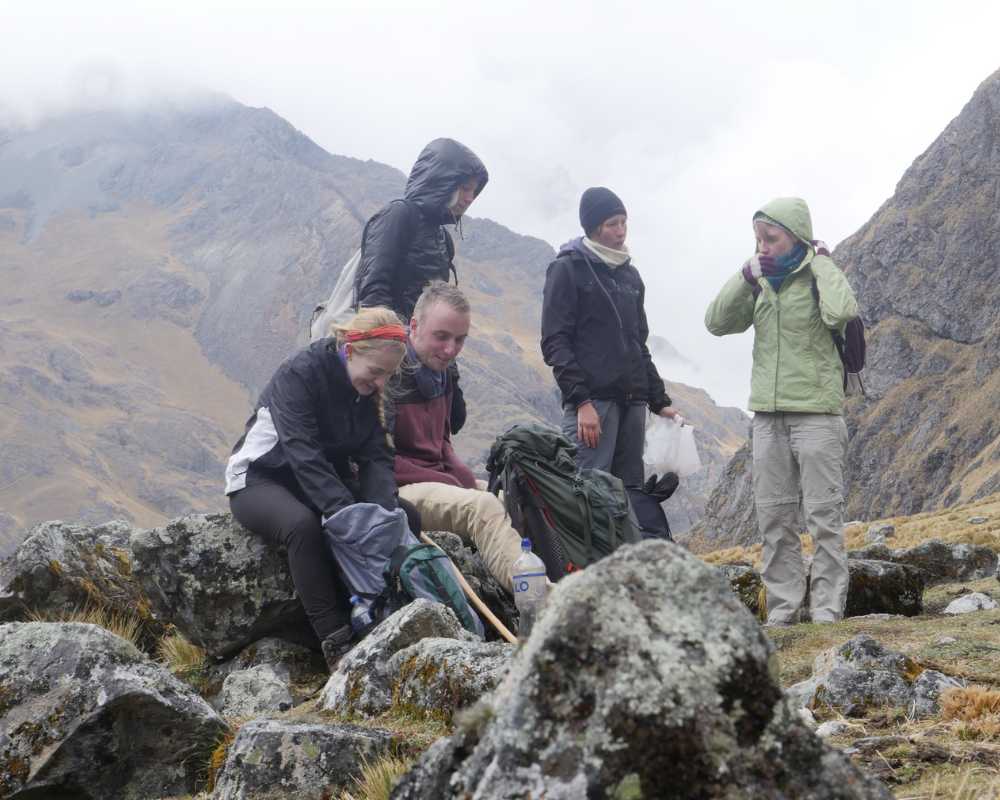 On the third day of the Salkantay trek, immerse yourself in the heart of the Santa Teresa Valley.
As they cover the 16 kilometers (10 miles) journey over 5-6 hours, you'll pass through vibrant coffee plantations, witness an array of tropical fruits, and might even spot diverse birdlife.
The day's trek is characterized by a gentle descent, concluding at the quaint village of La Playa, which sits at an elevation of 2,100 meters (6,890 ft).
Salkantay Trek Day 4: La Playa to Aguas Calientes
📍 Distance: 15 km (9.3 miles) if taking the train or 24 km (15 miles) if walking. | ⏰ Duration: 6-8 hours
Day 4 of the Salkantay Trek will present you with choices. One option involves a scenic route passing through the Llactapata Inca ruins, culminating in a trek of approximately 24 kilometers (15 miles).
Alternatively, you might opt for a shorter path, followed by a train ride, which shortens the walking distance to about 15 kilometers (9.3 miles).
Regardless of your choice, the day involves a mix of ascent and descent, wrapping up at the town of Aguas Calientes, which lies at 2,040 meters (6,690 ft) above sea level.
Salkantay Day 5: Aguas Calientes to Machu Picchu and back to Cusco
📍 Distance: Varies, depending on exploration inside Machu Picchu. | Duration: The entire day, with the train and bus back to Cusco in the evening.
The final day of the Salkantay trek is dedicated to exploring the iconic Machu Picchu. Positioned at an altitude of 2,430 meters (7,970 ft), trekkers typically start early to maximize their time among the ancient ruins.
The exploration duration varies as adventurers lose themselves in the history and grandeur of the site. Many also opt for additional hikes like Huayna Picchu or Machu Picchu Mountain.
As the day winds down, you will return to Aguas Calientes, from where you will embark on a train and bus journey, returning to Cusco or wherever your next destination is.
👉🏽 See also: Everything you need to know about walking the train track route to Machu Picchu
⭐ Highlights of the Salkantay Trek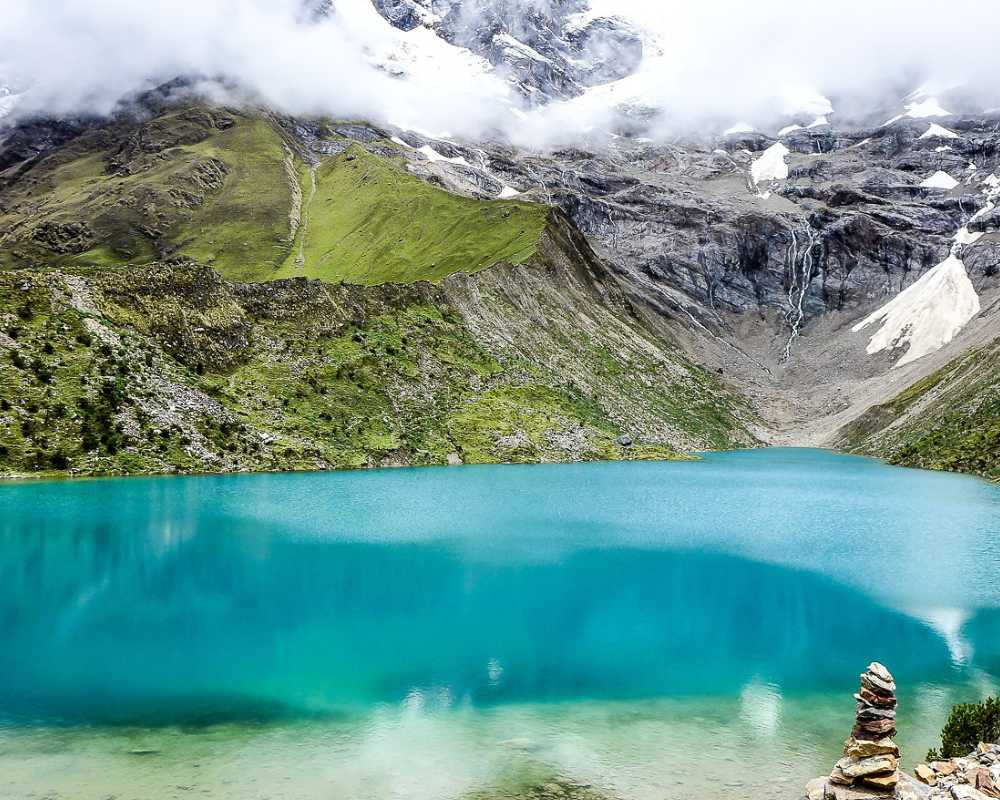 The Salkantay Trek, weaving through the Peruvian Andes, offers an unparalleled mosaic of landscapes and cultural experiences.
Beginning amidst the snowy embrace of Salkantay Mountain, this trail exemplifies the term 'diverse ecosystems'.
The towering ice-clad peaks of both Salkantay and Humantay serve as awe-inspiring sentinels for trekkers, particularly when viewed from the challenging Salkantay Pass, the trek's highest point at 4,600 meters (15,090 ft).
As one descends from the alpine zones, the environment undergoes a profound transformation. The chilly mountain air warms and the rugged terrain gives way to the lush, verdant expanses of the cloud forest.
Here, the trail meanders through the Santa Teresa Valley, a fertile region brimming with coffee plantations, orchards of tropical fruits, and a symphony of bird songs.
Rare orchids bloom in hidden corners, and with some luck, one might even spot the elusive spectacled bear.
But the natural beauty is complemented by glimpses into the rich tapestry of human history.
The Llactapata Inca ruins, though not as renowned as Machu Picchu, offer a unique historical perspective and an alternative view of the famous citadel.
These ruins stand as a testament to the Inca's architectural prowess and deep connection with the landscape.
The trek concludes at the iconic Machu Picchu, often referred to as the "Lost City of the Incas". Perched dramatically on a mountain ridge, the site combines natural beauty with historical significance.
Additional treks within this UNESCO World Heritage site, such as Huayna Picchu or Machu Picchu Mountain, offer breathtaking panoramic views of the ruins and the winding Urubamba River below.
Alongside these highlights, a distinct feature of the Salkantay Trek is the opportunity for cultural immersion.
Interactions with Andean communities provide insights into age-old traditions, crafts, and lifestyles, adding depth and meaning to the journey.
🦙 Flora, fauna and wildlife on the Salkantay Trek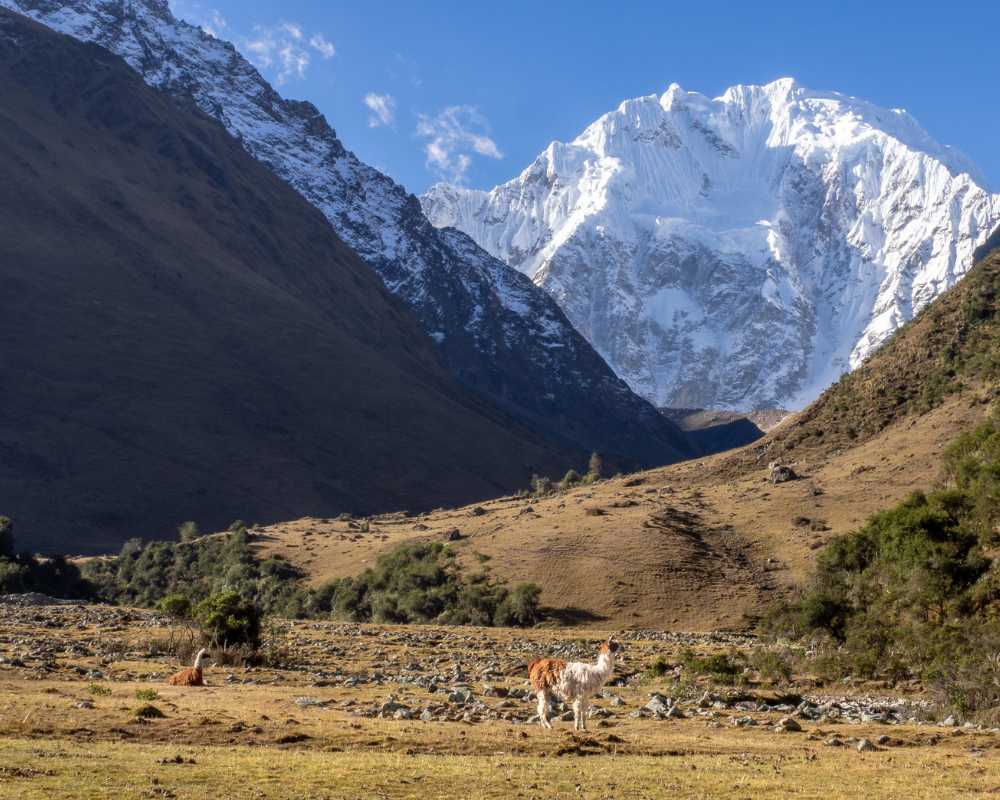 The Salkantay Trek offers an array of biodiversity, showcasing the blend of high-altitude environments and tropical rainforests.
Here are some of the unique species to look out for:
Puya raimondii: Known as the 'Queen of the Andes', this is the world's largest bromeliad, sometimes reaching heights of 10 meters. It's famous for its massive flower spike.
Polylepis Forests: These are among the world's highest-altitude forests, home to gnarled trees that thrive in cold, windy environments.
Orchids: Over 400 species of orchids have been identified in the Machu Picchu Historic Sanctuary alone, with many more along the trek route, showcasing an array of colors, shapes, and sizes.
Andean Condor: This magnificent bird, with one of the largest wingspans in the world, can occasionally be seen soaring over deep valleys and mountains.
Spectacled Bear: Also known as the Andean bear, this is South America's only bear species and is often a shy resident of cloud forests.
Andean Cock-of-the-rock: Famous for its vivid red or orange plumage, this bird can be spotted in cloud forests, especially during its mating dance.
Chinchilla: A nocturnal rodent native to the Andes, chinchillas have soft, dense fur and can sometimes be spotted in rocky areas.
The Salkantay trek also has diverse wildlife. The cloud forest regions, especially between Chaullay and La Playa, are teeming with biodiversity.
Quietly trekking through these areas, especially during dawn or dusk, can yield glimpses of various bird species, insects, and occasionally, mammals.
Areas near water sources, like the Humantay Lake, can be excellent spots for watching birds and sometimes mammals who come for a drink or to hunt.
Open areas, especially around the Salkantay Pass, are good for spotting larger birds like condors, which use the thermals to soar.
Remember, while it's exciting to spot wildlife, always observe from a safe and respectful distance.
Do not attempt to feed, touch, or approach animals, as this can be dangerous for both you and the creature. Use binoculars or a telephoto lens for a closer look without disturbing them.
⛺ Salkantay Trek Campsites and Accommodation
The Salkantay Trek provides a range of accommodation options tailored to fit different preferences and budgets:
The most common and traditional mode of accommodation, tents offer a rugged and close-to-nature experience.
Depending on your tour provider or personal preference, tents can range from basic models to more luxurious "glamping" setups with added amenities.
Over the years, some operators have introduced lodges along the route. These are more permanent structures, often made of stone or wood, that provide a higher level of comfort than tents.
They might offer private rooms, shared dormitories, and sometimes even hot showers and meals.
In some villages along the route, there's an opportunity to stay with local families in their homes. This offers a unique cultural immersion experience, allowing trekkers to get a firsthand understanding of Andean life.
Recommended Salkantay Trek Camping Spots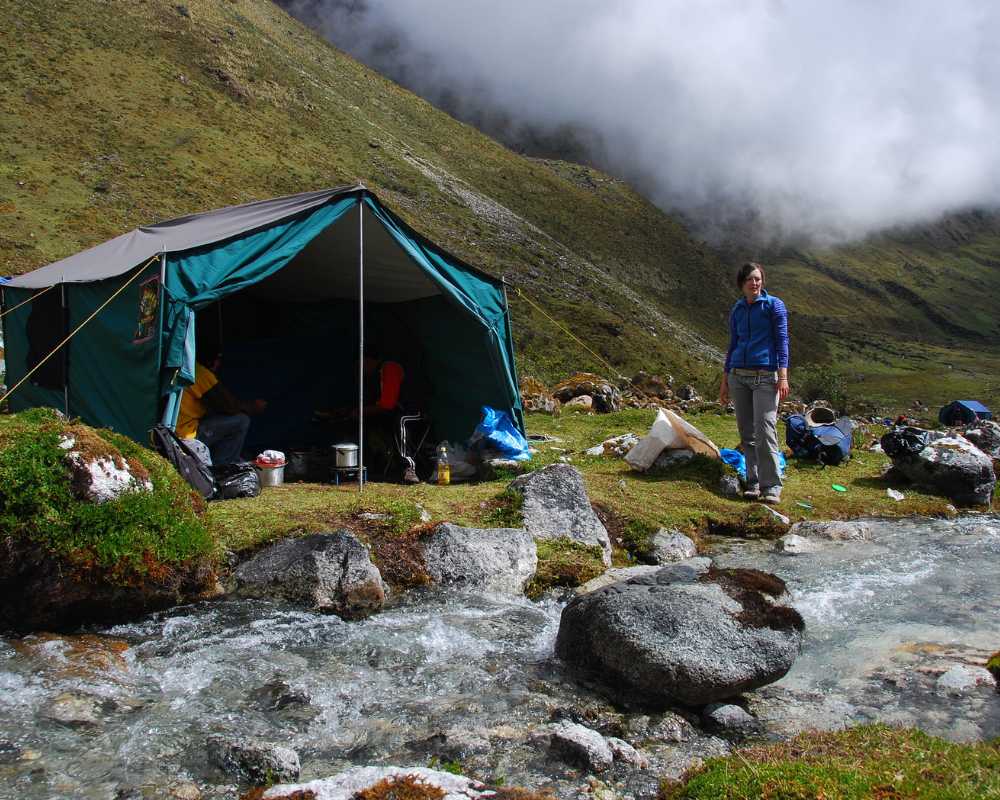 While the choice of campsites can vary based on the pace and preference of trekkers, certain spots come highly recommended:
Soraypampa: This spot is a favorite for the first night, offering clear views of Humantay and Salkantay peaks.
Chaullay or Collpapampa: Both these locations are nestled amidst the cloud forest, offering a different vibe from the high-altitude sites. The sound of nearby rivers and the chance to spot diverse birdlife make them popular choices.
La Playa: This village provides a relaxing environment with access to local amenities, making it a preferred stop before heading towards Aguas Calientes.
Aguas Calientes: While not a camping spot in the traditional sense, this town has a range of hostels and hotels to choose from. After days of trekking, some might appreciate a comfortable bed before exploring Machu Picchu.
Salkantay Trek Rules and Regulations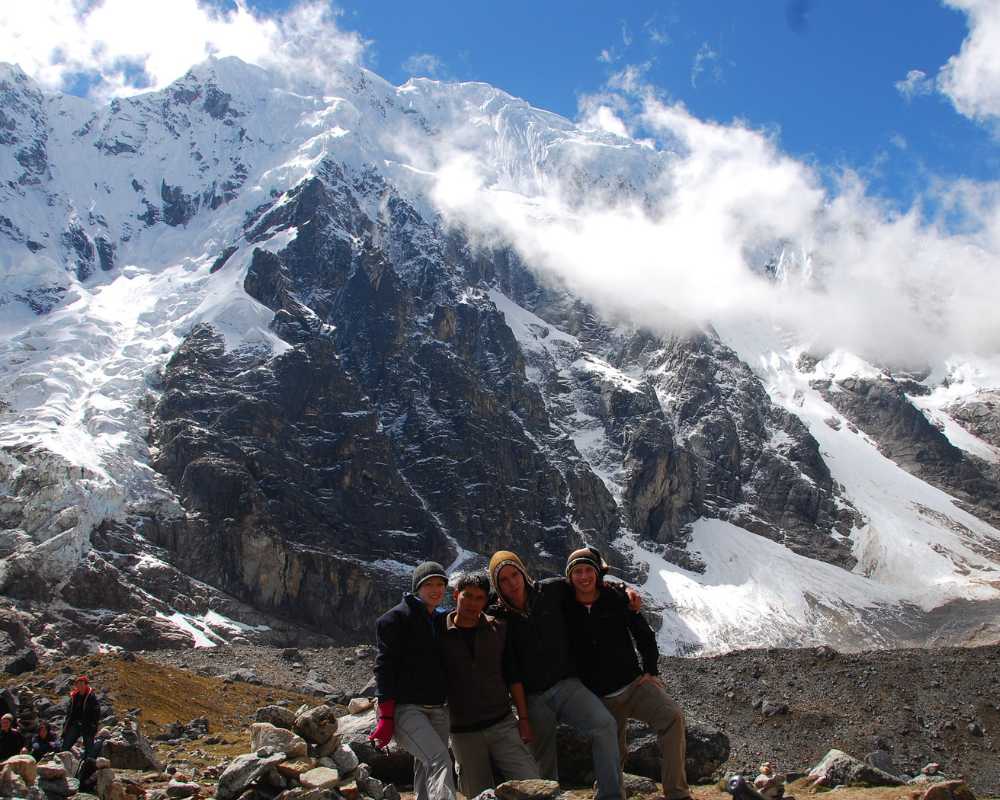 Ensuring the sustainability and respect for the environment and local communities is paramount. Here are some essential rules and guidelines:
Leave No Trace: All trash must be packed out, and trekkers should avoid leaving any kind of waste, including organic, behind.
Campsite Restrictions: Camping is only permitted in designated areas. Setting up tents outside of these zones can be harmful to the environment and might also be illegal.
Respect Local Communities: When passing through villages or staying in homestays, always be respectful of local customs and traditions. Seek permission before taking photos of residents or their homes.
Water Sources: Avoid contaminating natural water sources. Use biodegradable soap if washing dishes or yourself and do so away from streams and rivers.
Toilet Etiquette: Some campsites might have basic toilet facilities. Where they don't, bury human waste at least 6 to 8 inches deep and at least 200 feet away from water sources.
Wildlife: Maintain a safe distance from animals and avoid feeding them. Feeding can make them dependent on humans or even aggressive.
Permits: Some areas on or around the Salkantay Trek might require permits. Ensure you have the necessary permissions to avoid fines or being turned back.
Remember, the overarching principle is respect – for nature, for historical sites, and for the communities that call the region home.
⛔ Is the Salkantay Trek safe?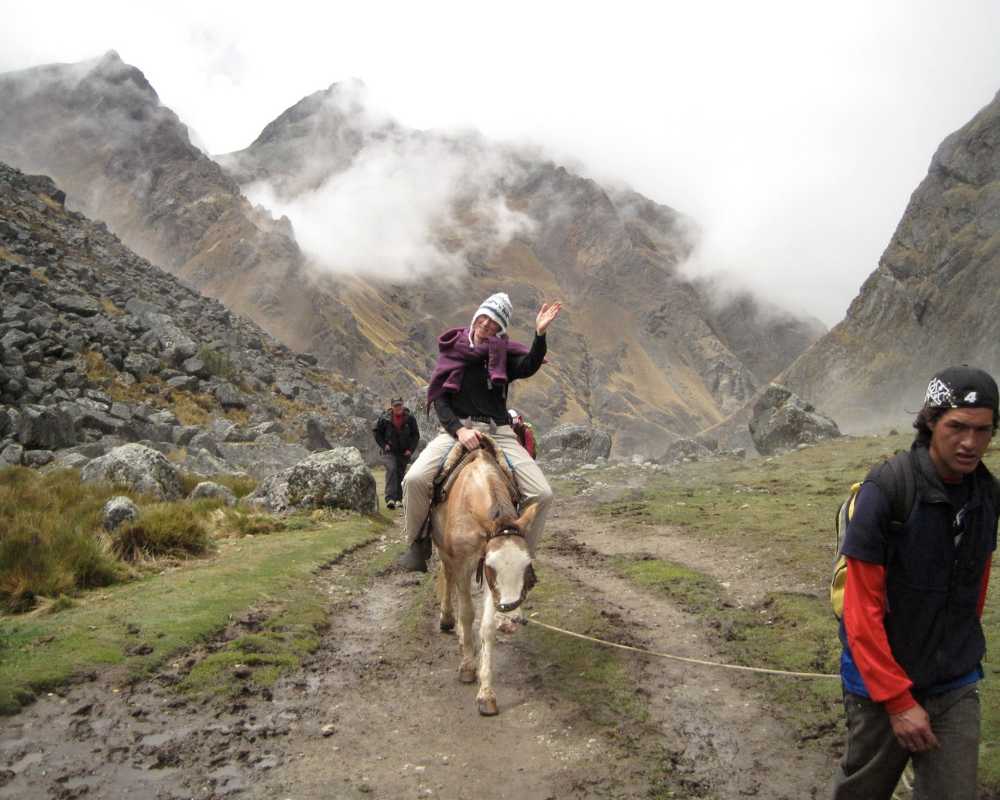 The Salkantay Trek is one of the popular routes to Machu Picchu and is generally considered safe for trekkers, especially when the right precautions are taken.
However, like any trek in mountainous and wilderness areas, there are potential risks and considerations.
While many trekkers choose to embark on the Salkantay Trek with an organized group led by experienced guides, others opt for a solo trek.
Going with a guide or a group often provides an added layer of safety since the guides are familiar with the route, potential hazards, and current trail conditions.
The Salkantay Trek takes trekkers through some high-altitude areas, notably the Salkantay Pass, which is above 4,600 meters (15,090 feet).
At such elevations, there's a risk of altitude sickness, which can affect anyone regardless of fitness.
Symptoms include headaches, dizziness, and shortness of breath. Proper acclimatization and staying hydrated are vital to minimize the risk.
Descend: The most effective treatment for altitude sickness is to descend to a lower altitude. If symptoms are severe or worsening, it's crucial to descend immediately.
Oxygen: Some tour operators carry supplemental oxygen for emergencies. This can provide temporary relief.
Medication: Again, medications like Diamox can help, but always consult a medical professional before administration.
Mountain weather can be unpredictable. Conditions can change rapidly, moving from sunny to rainy or even snowy within a short period.
It's essential to be prepared with suitable clothing and equipment, especially for cold snaps at higher altitudes.
The condition of the trail can vary depending on the season. Trails might be muddy, slippery, or even covered in snow in certain parts.
It's important to wear sturdy hiking boots with good grip and possibly use trekking poles for stability.
There are river and stream crossings along the trek. While they usually have established crossing points, heavy rains can make them more challenging and risky.
🆚 Salkantay Trek vs Inca Trail and Other Routes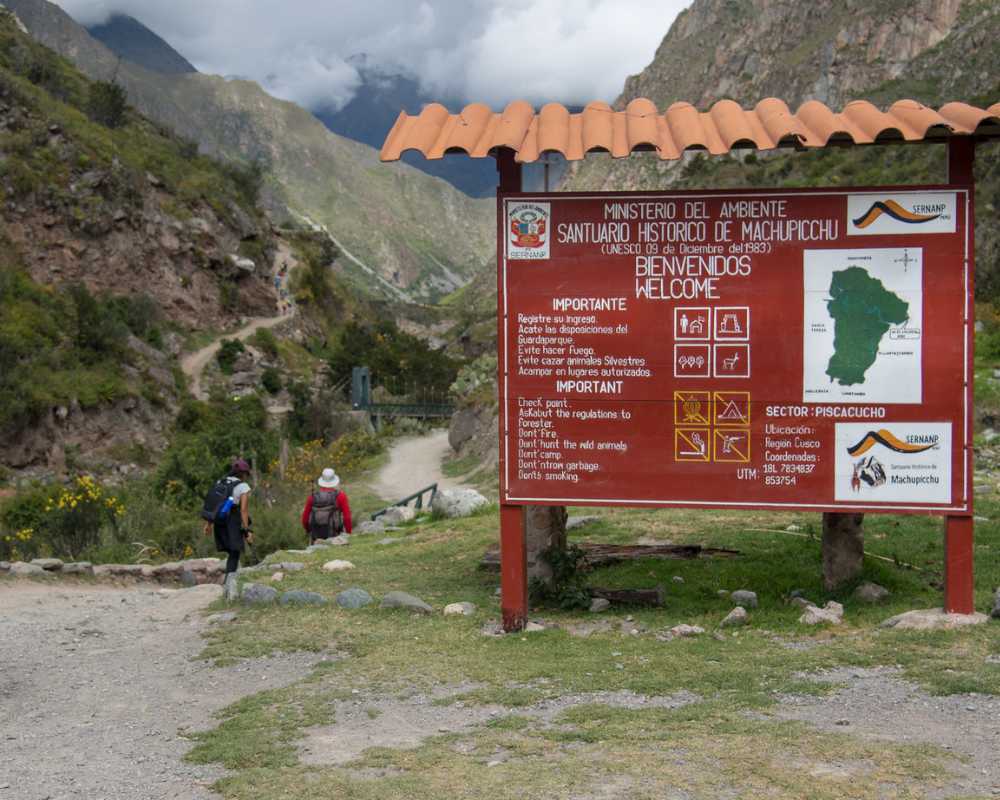 While it offers a more secluded experience compared to the famed Inca Trail, both routes culminate at the majestic Machu Picchu.
The classic Inca Trail, typically covered in 4 days (though shorter variants exist), has a moderate difficulty level but can be challenging in sections, notably at Dead Woman's Pass.
This trail is steeped in history, dotted with ancient Incan ruins, and is renowned for its iconic Sun Gate entrance to Machu Picchu.
However, for trekkers looking for alternatives, there are other options.
The Lares Trek, for instance, offers a quieter trail experience with a harmonious blend of Andean landscapes, therapeutic hot springs, and enriching interactions with local communities.
Another notable route is the Choquequirao Trek, which is both longer and more challenging.
Leading to the "sister city" of Machu Picchu, Choquequirao offers an extensive exploration of ruins in a setting that sees far fewer tourists.
Each trekking route in this region has its own unique charm, catering to various preferences and endurance levels of adventurers.
⁉️ FAQ: Salkantay Trek to Machu Picchu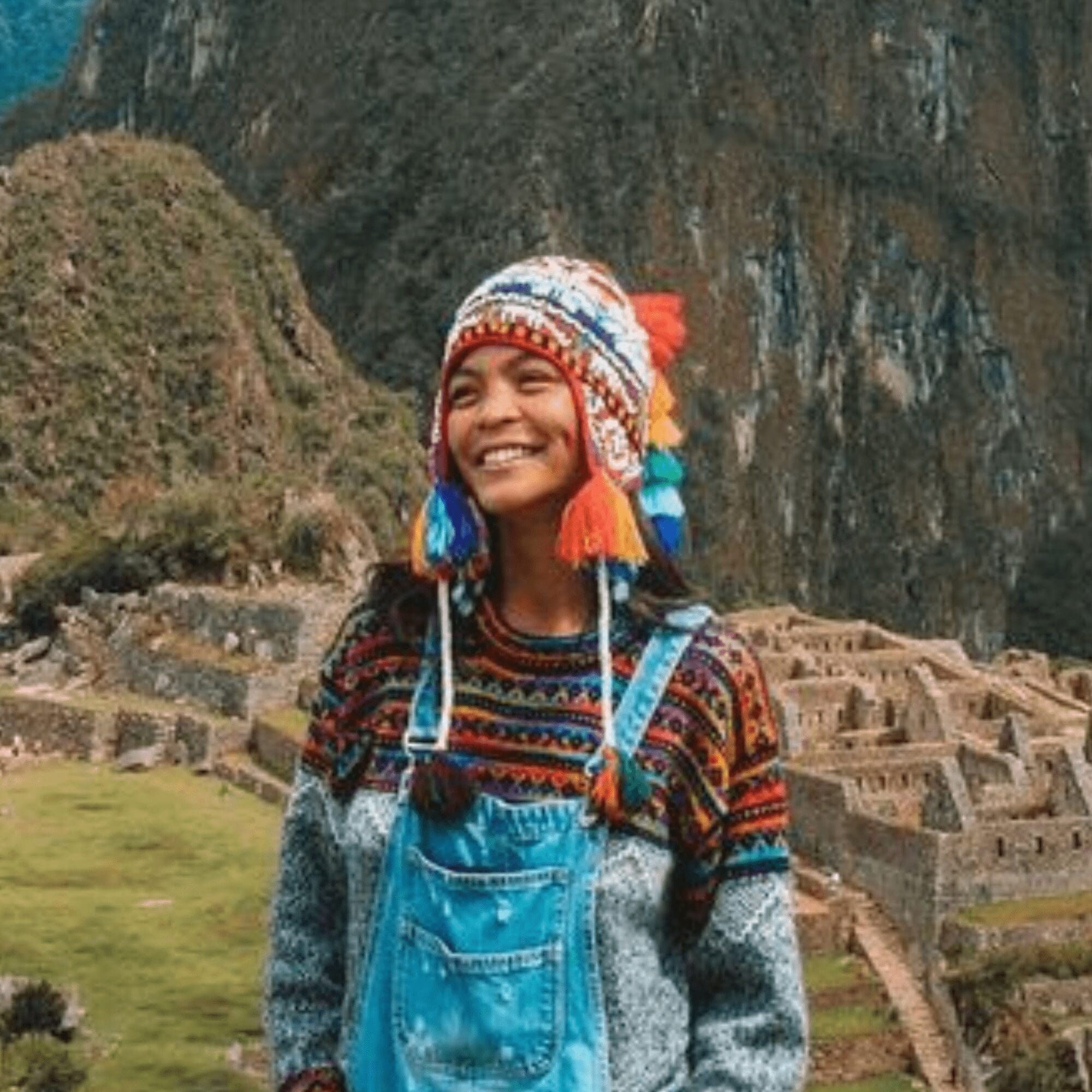 Trisha Velarmino is the Global Editor-in-Chief of the Insider Media Group operating in Europe, Asia, and North America. She lived in Peru for 1.5 years and has helped thousands of expats, digital nomads, and solo travelers easily visit Peru. Trisha has traveled Peru extensively from North to South.