Embarking on a journey to the iconic Machu Picchu? Find out exactly what to pack for Machu Picchu and trek with confidence using our detailed packing guide.
Machu Picchu, one of the New Seven Wonders of the World, beckons travelers with its ancient Incan ruins set against the backdrop of lush green mountains.
As you prepare for this awe-inspiring journey, one of the first questions that might come to mind is, "What to pack for Machu Picchu?"
Given the site's unique location, fluctuating weather conditions, and the physical demands of the trek, packing appropriately is crucial.
In this Machu Picchu packing list, we'll provide a comprehensive guide on items to bring, tailored to ensure comfort, safety, and an unforgettable experience.
Whether you're trekking the Inca Trail or taking the train to the top, our guide will ensure you're well-equipped for every segment of your adventure.
See also: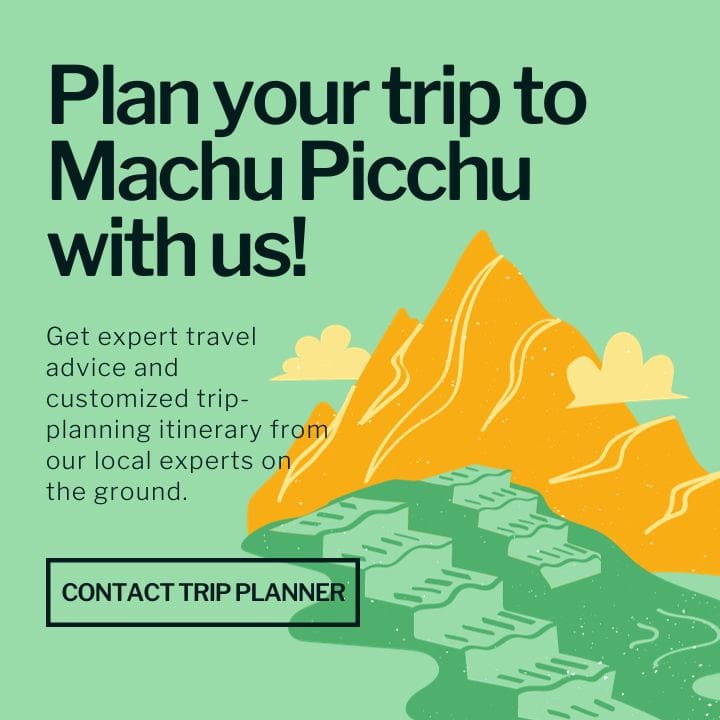 👚 What to wear to Machu Picchu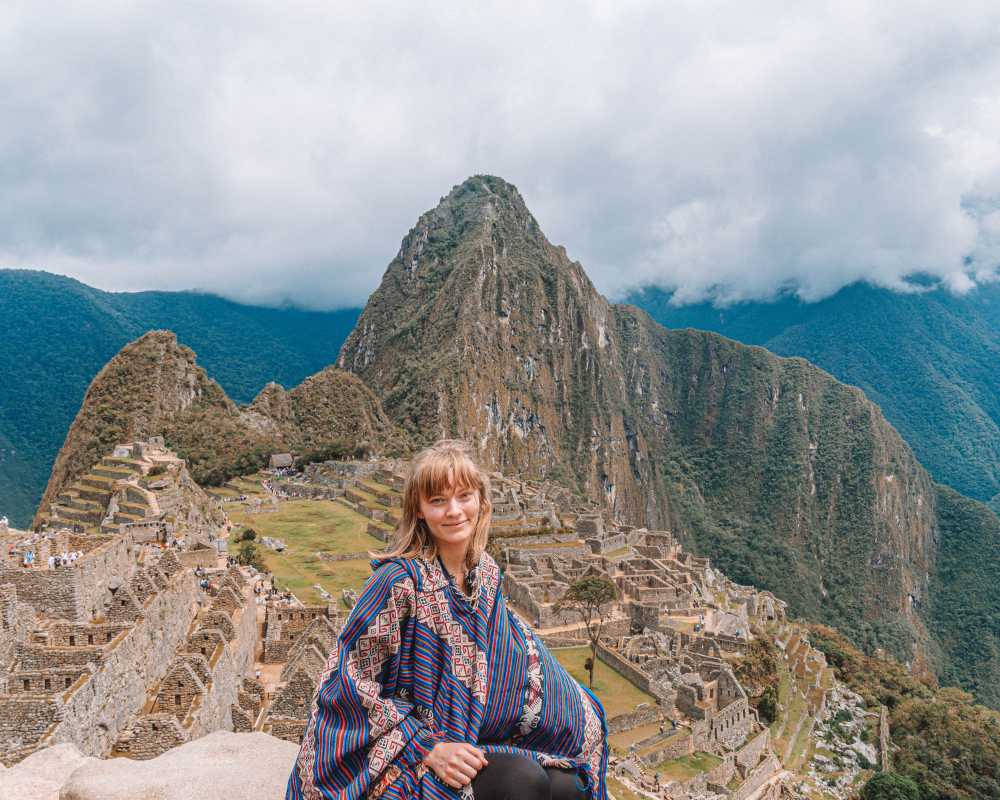 If you are not going on a multi-day hike on the Inca Trail or other hikes, here's a list of what to pack for Machu Picchu (clothing) according to the weather.
Note that some of these items are also essential clothing for Machu Picchu multi-day hikes.
1. Lightweight, breathable, and quick-drying pants or shorts
This keeps you dry, comfortable, and less prone to chills or overheating.
Long sleeves can also provide an added layer of protection from the sun's harmful rays, ensuring that you remain both cool and shielded.
2. Fleece jacket or lightweight down jacket
Mountainous regions, like Machu Picchu, can experience sharp drops in temperature.
A fleece or lightweight down jacket provides vital insulation, trapping body heat effectively. Despite their warmth, they're also light and easy to pack, making them perfect for fluctuating weather conditions.
3. Rain jacket or poncho
The weather at Machu Picchu can be unpredictable. A rain jacket or poncho acts as a waterproof barrier against sudden downpours, ensuring that you remain dry.
This isn't just about comfort; wet conditions can lead to hypothermia in colder climates.
4. Breathable hiking socks
Foot care is crucial when hiking. Breathable socks ensure that moisture is drawn away from the feet, reducing the likelihood of blisters.
Additionally, these socks often provide cushioning, which can alleviate foot fatigue on longer treks.
5. Sturdy hiking boots or trail shoes with good grip
The paths of Machu Picchu can be uneven and slippery. Sturdy hiking boots or shoes offer ankle support, reduce the risk of injury, and, with a good grip, they ensure stability on varied terrains.
6. Wide-brimmed hat or cap for sun protection
At high altitudes, sun exposure is intensified. A wide-brimmed hat protects the face, neck, and ears from harmful UV radiation, reducing the risk of sunburn and heat-related illnesses.
7. Polarized sunglasses with UV protection
Eyes are vulnerable to the sun's rays, especially at altitude. UV-protective sunglasses shield the eyes, reducing the risk of cataracts and other sun-induced ailments.
They also minimize glare, offering clearer vision on sunny days.
8. Bandana or neck gaiter
This versatile accessory can serve multiple purposes. It can shield against sun, dust, or cold. When dampened, it can cool the wearer. It also adds an extra layer of warmth in cooler temperatures.
9. Lightweight gloves (if visiting during colder months)
At higher altitudes, temperatures can plunge. Lightweight gloves provide a protective layer against the cold, ensuring fingers remain agile and preventing frostbite.
10. Daypack (to carry essentials)
A daypack is essential for storing and organizing supplies. Its design distributes weight across the back and shoulders, minimizing strain. It's vital for carrying food, water, and other necessities.
11. Water bottle or hydration system
Hydration is key in any physical activity. A dedicated bottle or hydration system encourages regular water intake, ensuring trekkers remain hydrated and preventing altitude sickness.
🧳 What to pack for Machu Picchu hike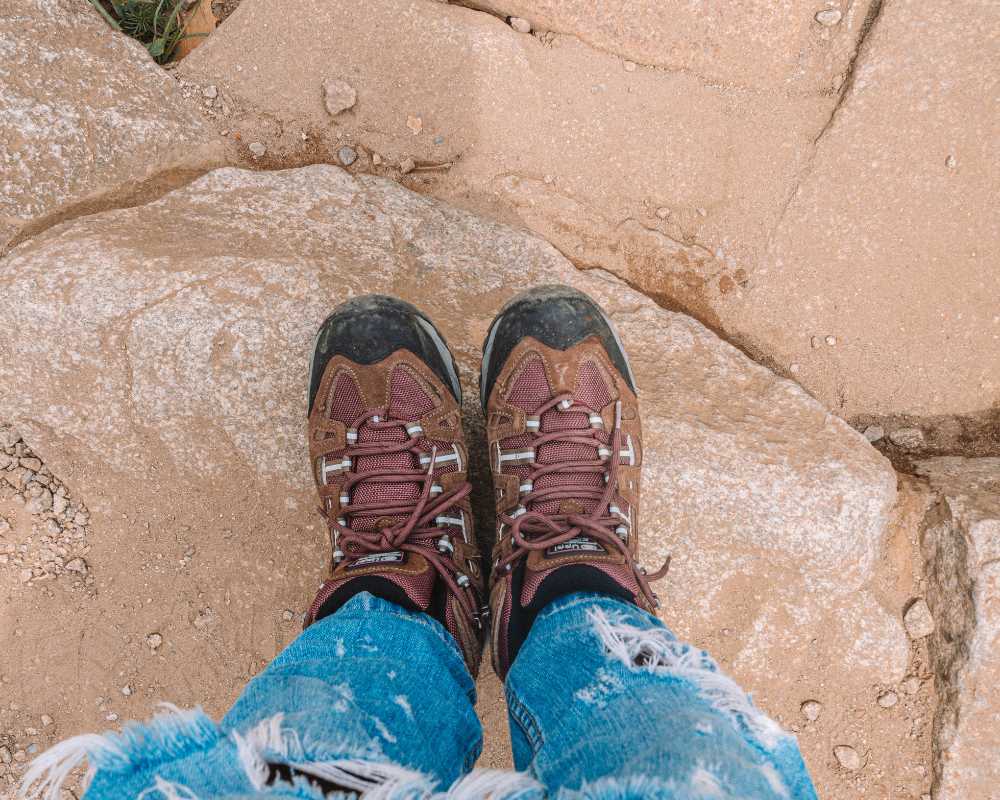 Now if you are going on multi-day hikes, your Machu Picchu packing list will be quite different. Usually, tour companies already includes tents and cooking gear but I still brought sleeping bags and other essentials.
Here's the complete list of what to pack for Machu Picchu hike:
1. Backpack (with rain cover)
The heart of any trekker's gear. A quality backpack, ergonomically designed, can distribute weight to minimize back and shoulder strain.
With multiple compartments, it aids organization. The rain cover, often overlooked, is invaluable, protecting your essentials from unpredictable mountain showers and ensuring that electronics, clothes, and food stay dry.
2. Trekking poles
Beyond providing balance on tricky terrains, trekking poles significantly reduce stress on knees during descents.
They can also aid in ascending challenging paths by allowing arms to share the workload. The rhythm established using poles can lead to more consistent pacing, conserving energy.
3. Sleeping bag (for multi-day treks)
Not just a place to sleep, but a cocoon of warmth in the cold Andean nights.
A suitable sleeping bag ensures you rest adequately, recuperate from a day's hike, and are insulated from ground cold. The comfort and security it offers can greatly uplift spirits.
4. Lightweight sleeping pad (for multi-day treks)
Beneath the sleeping bag, a pad isn't just about softness.
It's a barrier from the cold, rocky ground, ensuring that the cold doesn't sap your body heat. Lightweight materials nowadays mean you aren't weighed down during the day.
5. Tent or shelter (if not provided by a tour company)
Your own private space amidst the wilderness. A tent provides protection from wind, rain, and insects.
Modern tents are designed to be lightweight and offer easy setup, ensuring shelter in minutes, which is essential in rapidly changing mountain weather.
6. Personal first-aid kit
Safety can't be compromised. From minor scrapes to headaches or more severe conditions, a personalized first-aid kit ensures you're prepared. By tailoring contents to your needs, it serves as both a safety net and a comfort, knowing you're prepared for many eventualities.
7. Water purification tablets or filter
Mountain streams may seem pristine, but harmful microorganisms can lurk. These tools ensure that the water you consume is safe, protecting you from waterborne diseases. In remote areas, they can be lifesavers, providing access to safe hydration sources.
8. Sunscreen
At Machu Picchu's altitude, sun rays are more direct and harmful.
Sunscreen becomes not just a skin protector but a barrier against potential sunburns, heat rashes, and long-term skin damage. Applying regularly can ensure you focus on the beauty around, not discomfort.
9. Lip balm with SPF
The thin skin on our lips is vulnerable. High-altitude conditions can lead to rapid chapping and sunburn.
A quality lip balm provides a moisture barrier, ensuring lips stay soft, preventing painful cracks and exposure damage.
10. Insect repellent
In the dense foliage and warmer months, insects abound. An effective repellent ensures you're not spending nights scratching away bites. It also offers protection against potential insect-borne diseases.
11. Biodegradable wet wipes
In areas without ample water, these are a boon. Useful for hygiene, they can refresh after a sweaty hike. Biodegradable options ensure that you leave no trace behind, respecting the environment.
You also need to bring toilet paper: an essential, often forgotten.
Beyond its obvious use, it's a tool for hygiene, ensuring comfort during extended treks. Biodegradable versions decompose naturally, aligning with eco-responsible trekking.
12. Headlamp or flashlight (with extra batteries)
The mountains get dark rapidly. A headlamp not only provides vision but also frees up hands, making tasks like cooking or reading possible. Extra batteries ensure light is always available when needed.
13. Multi-tool or knife
A compact toolbox. From cutting to fixing gear, it's an invaluable companion. Often, unexpected repairs arise during treks, and having a multi-tool ensures you're equipped to address these.
14. Matches or lighter
Essential for fire-starting, whether for warmth or cooking. In emergencies, fires can also signal rescuers. The primal comfort of a fire can uplift spirits on cold nights.
15. Portable stove and fuel (if cooking own meals)
Nutrition is key during physical exertion. A portable stove ensures you can prepare hot, replenishing meals, providing the necessary energy for trekking and warmth against the cold.
16. Cooking and eating utensils
The right tools make meal prep efficient. Lightweight, durable utensils mean you can enjoy meals without the baggage of heavy gear.
17. Toiletry Bag
An often-underestimated essential, the toiletry bag is your personal hygiene companion. In a compact space, it organizes and contains everything from toothpaste and brushes to personal care items.
Especially on multi-day treks, maintaining hygiene is paramount to feeling refreshed and preventing potential infections.
18. Small quick-dry towel
Whether wiping away sweat or drying off after a wash, a quick-dry towel ensures you're not lugging around dampness. Its compactness ensures it doesn't occupy unnecessary space.
19. Solar portable charger or power bank
Connectivity and digital tools can be essential, especially for navigation or emergencies. A power bank ensures your devices are always operational, keeping you connected.
In multi-day hikes, there is no place to charge your power bank so a solar power bank is recommended.
✅ Other things to pack for Machu Picchu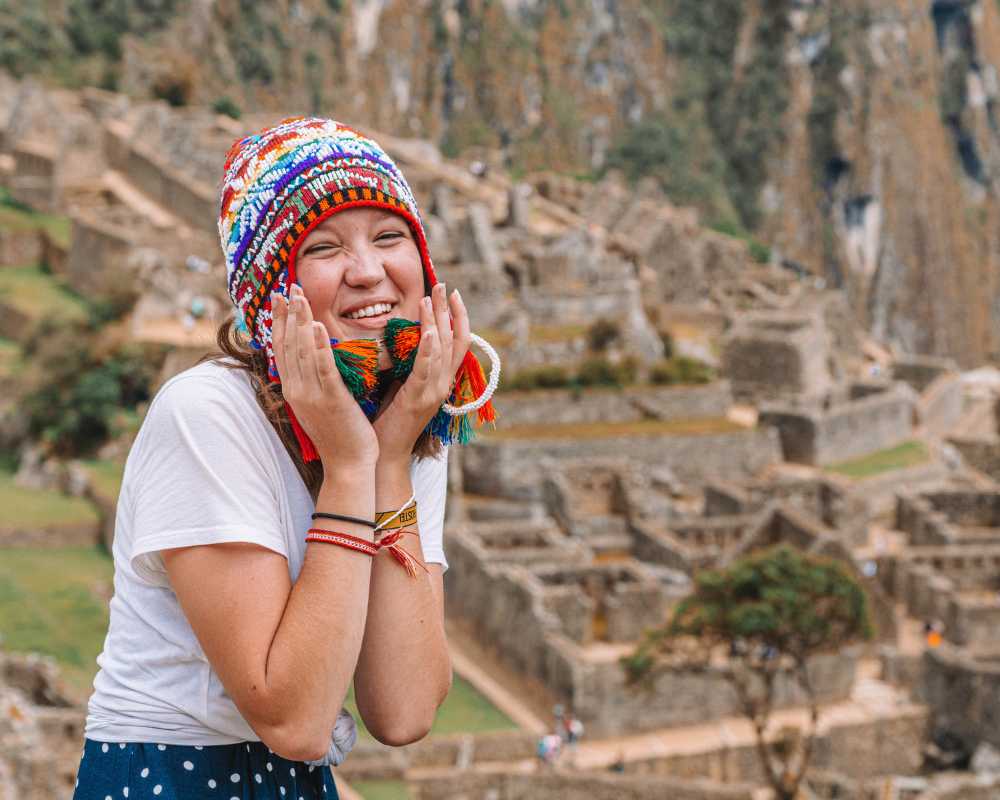 Camera or smartphone: Machu Picchu's beauty is legendary. Capturing these memories ensures you can relive this journey for years. Beyond memories, these tools also provide connectivity and other utilities like GPS.
Plastic bags (for trash or wet clothes): Responsible trekking means leaving no trace. Bags ensure you pack out what you bring in. They also help segregate wet gear, ensuring other items remain dry.
Passport (and a copy): Essential for identification and any interactions with local authorities. A copy ensures you have a backup, safeguarding against loss or theft.
Cash (small denominations): Many local vendors or services might not accept cards. Having cash ensures you can procure services or goods without hassles.
Trekking permit and tickets to Machu Picchu: These are your official permissions, ensuring unrestricted access to this wonder without legal complications.
Personal identification and emergency contact information: In case of emergencies, this information ensures rescuers or other trekkers can contact your loved ones and provide necessary medical history to medical personnel.
Map and compass or GPS: Even with marked trails, getting lost is a risk. These tools ensure you always know your location and direction, ensuring safety and efficient trekking.
👟 Are sneakers OK for Machu Picchu?
Yes, sneakers are acceptable for Machu Picchu, especially if they offer good grip and are comfortable for walking.
However, if you're trekking the Inca Trail or other routes, it's recommended to wear sturdy hiking boots that provide ankle support and superior traction.
The terrain can be uneven and sometimes slippery, making appropriate footwear crucial.
🎒 Are backpacks allowed at Machu Picchu?
Yes, backpacks are permitted, but there are restrictions. Bags or items larger than 40 x 35 x 20 cm are not allowed inside the archaeological site.
Larger bags must be left in storage facilities at the entrance. It's advisable to bring a small daypack with essentials.
🥾 Is there a dress code at Machu Picchu?
There isn't a strict dress code at Machu Picchu. However, visitors should wear appropriate attire respecting the cultural significance of the site. Revealing clothing or costumes are discouraged.
👖 Can you wear jeans to Machu Picchu?
Yes, you can wear jeans. However, lightweight, breathable, and moisture-wicking clothing is preferable due to the physical activity and varying weather conditions.
Jeans might become heavy and uncomfortable if they get wet.
🚰 Can you bring water bottles into Machu Picchu?
Yes, water bottles are allowed. It's essential to stay hydrated, especially given the altitude and physical exertion.
However, always ensure you carry out any trash, as it's vital to maintain the cleanliness and integrity of the site.
🦟 Do I need mosquito repellent in Machu Picchu?
Yes, it's recommended. While Machu Picchu is at a higher altitude with fewer mosquitoes than the surrounding jungle areas, it's still possible to encounter them, especially during the rainy season.
🚾 Are there toilets in Machu Picchu?
Yes, but they are located outside the main entrance, so make sure to use them before entering. There aren't any facilities inside the archaeological site, so plan accordingly to avoid discomfort during your visit.