From local favorites to gourmet treasures, taste the rich tapestry of Cusco's culinary scene through these essential Cusco restaurants including a map of where to eat in Cusco!
Nestled high in the Andes Mountains, Cusco has a culinary scene that is a vibrant tapestry, weaving millennia-old Andean flavors with colonial Spanish influences and contemporary global touches.
As the gateway to Machu Picchu, Cusco attracts millions of visitors annually, fostering a dynamic restaurant landscape that ranges from bustling local markets and humble street-side stalls to elegant fine-dining establishments.
Local ingredients like quinoa, corn, potatoes, and alpaca, cultivated for generations in the fertile Andean terrains, remain the backbone of Cuscan dishes.
However, with the influx of global travelers and the evolution of the gastronomic industry, these traditional staples are now artfully melded with international flavors, leading to a burgeoning fusion cuisine trend in the city.
Cusco restaurants, while paying homage to their deep-rooted heritage, are not hesitant to innovate and experiment, drawing inspiration from around the globe.
This unique blend of the old and the new ensures that Cusco remains not just a historical and cultural marvel, but also a culinary destination par excellence, enticing food connoisseurs from all corners of the world.
See also: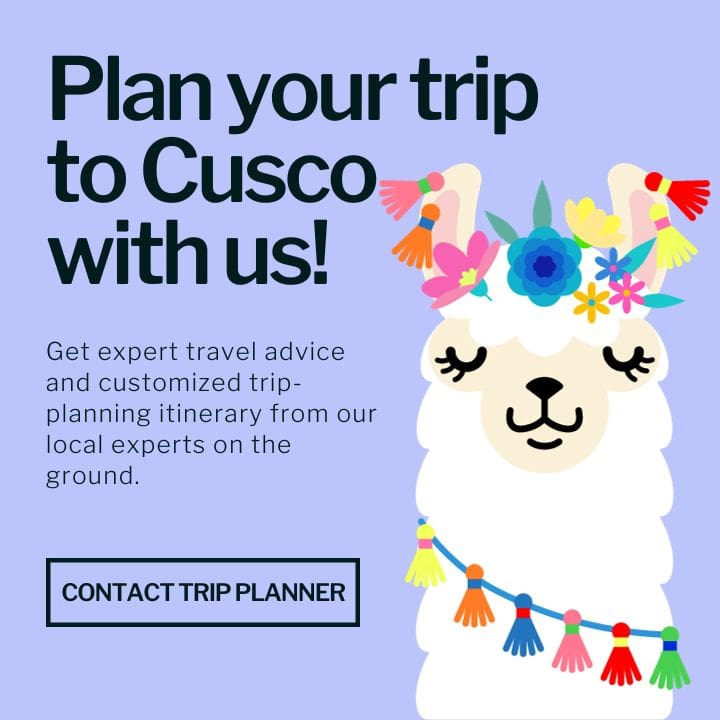 🗺️ Where to eat in Cusco Map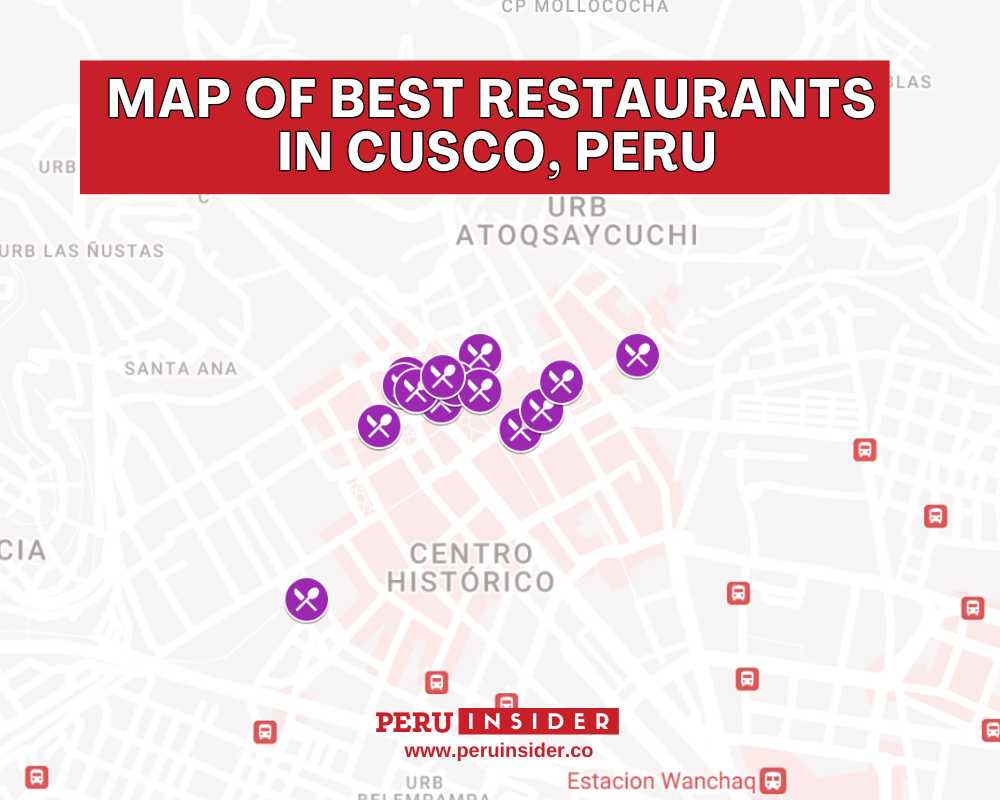 Use this map of Cusco restaurants and save it on your phone for easy access. You can open this in full view on Google Maps.
🌟 Best Cusco Restaurants
Here are the best Cusco restaurants categorized by cuisine with suggestions on what to order plus price range:
1. San Pedro Market: best place to eat cuy
📍 Thupaq Amaru 477, Cusco 08002, Peru
💲 from $3 USD
🕗 7 AM – 6 PM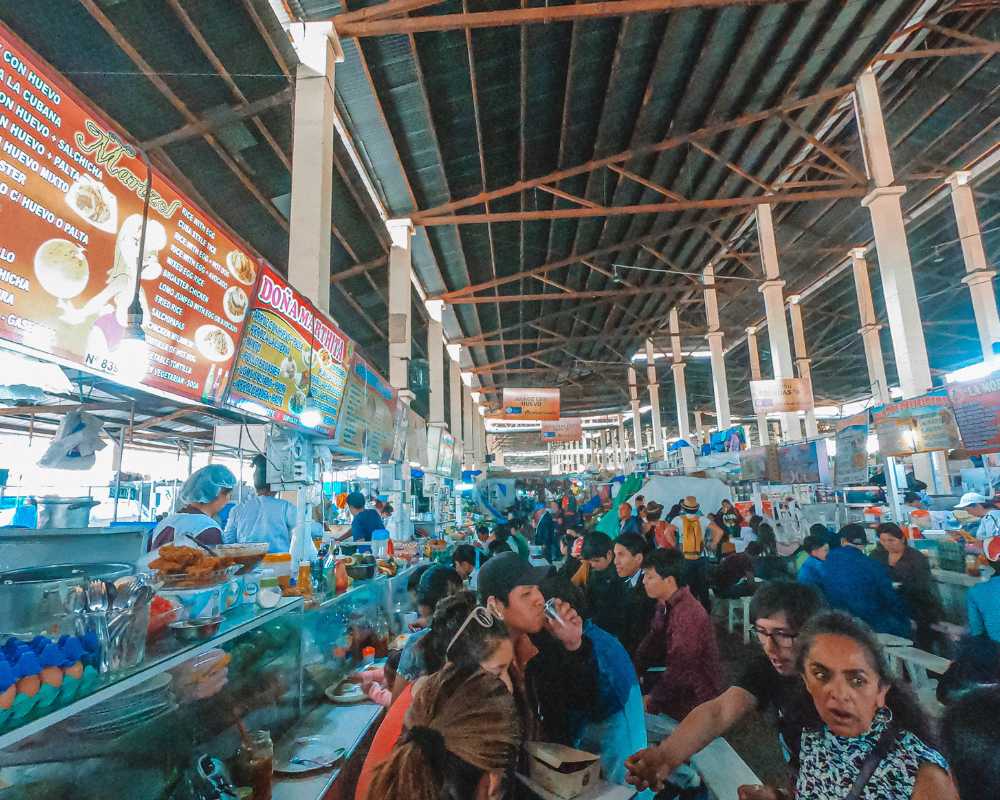 The heart of Cusco's culinary vibrancy, San Pedro Market is more than just a dining spot – it's an experience.
The bustling market is filled with rows of stalls, local sellers, and a spectrum of colors and sounds that are a treat to the senses.
While the market offers an array of Peruvian delicacies, it's renowned for its cuy (guinea pig), a traditional Andean delicacy.
Served roasted and flavorful, it's a must-try for those looking to indulge in authentic local cuisine.
Arrive early to grab a good spot and observe the locals. Don't forget to try the fresh fruit juices or chicha morada, a popular purple corn drink!
2. Yaku Restaurant: best Peruvian fusion
📍 esquina con, Plaza Regocijo 209, Cusco 08002, Peru
💲 from $12 USD
🕗 11 AM – 10:30 PM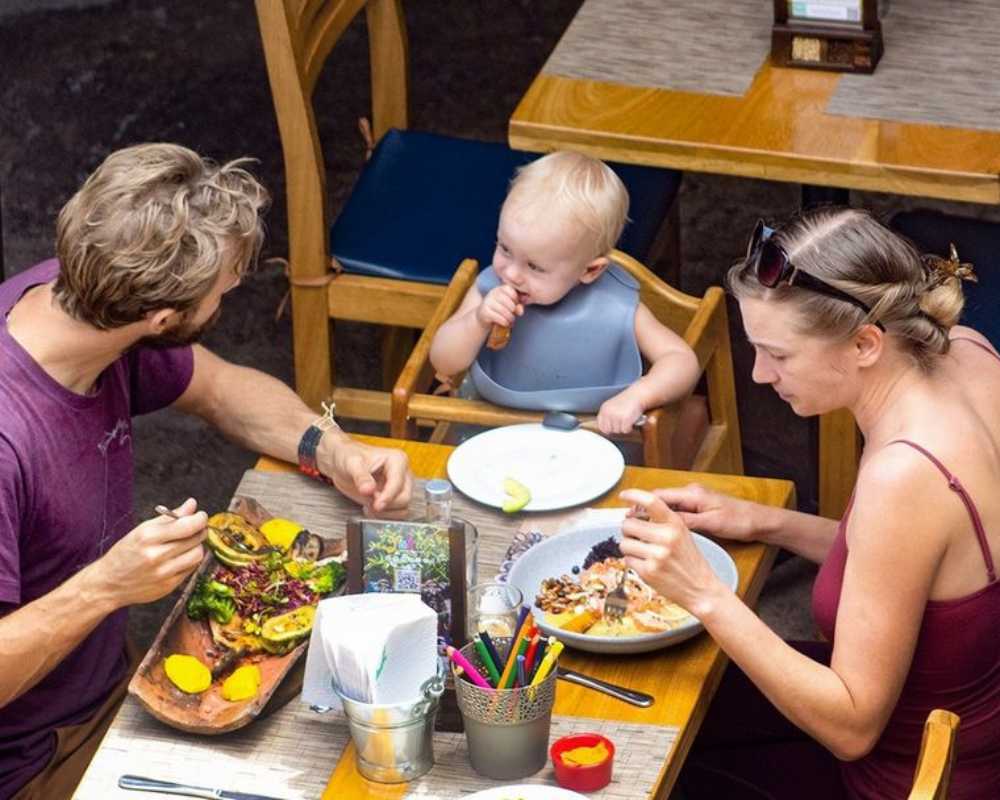 Yaku provides a serene setting with its water features and dimly lit atmosphere, creating an oasis amidst the city hustle.
Focusing on Peruvian fusion, Yaku combines traditional ingredients with international techniques. Their alpaca dishes and ceviches are favorites.
Consider pairing your meal with a pisco sour, a classic Peruvian cocktail. Also, ask for a seat near the water feature for an added ambiance.
3. Incanto: best pizza
📍 plaza de armas, Sta. Catalina Angosta 135, Cusco 08002, Peru
💲 from $10 USD
🕗 12 PM – 10 PM
Situated in a colonial mansion, Incanto boasts an elegant and rustic setting with stone walls and wooden accents.
Specializing in Italian-Peruvian fusion, patrons can enjoy dishes like ravioli with Andean fillings or classic wood-fired pizzas.
Their wine list complements the fusion dishes perfectly. If you're feeling adventurous, the lomo saltado pizza is a perfect blend of two worlds.
4. Organika Restaurant: best vegetarian
📍 Ataud 154, Cusco 08000, Peru
💲 from $15 USD
🕗 11 AM – 10:30 PM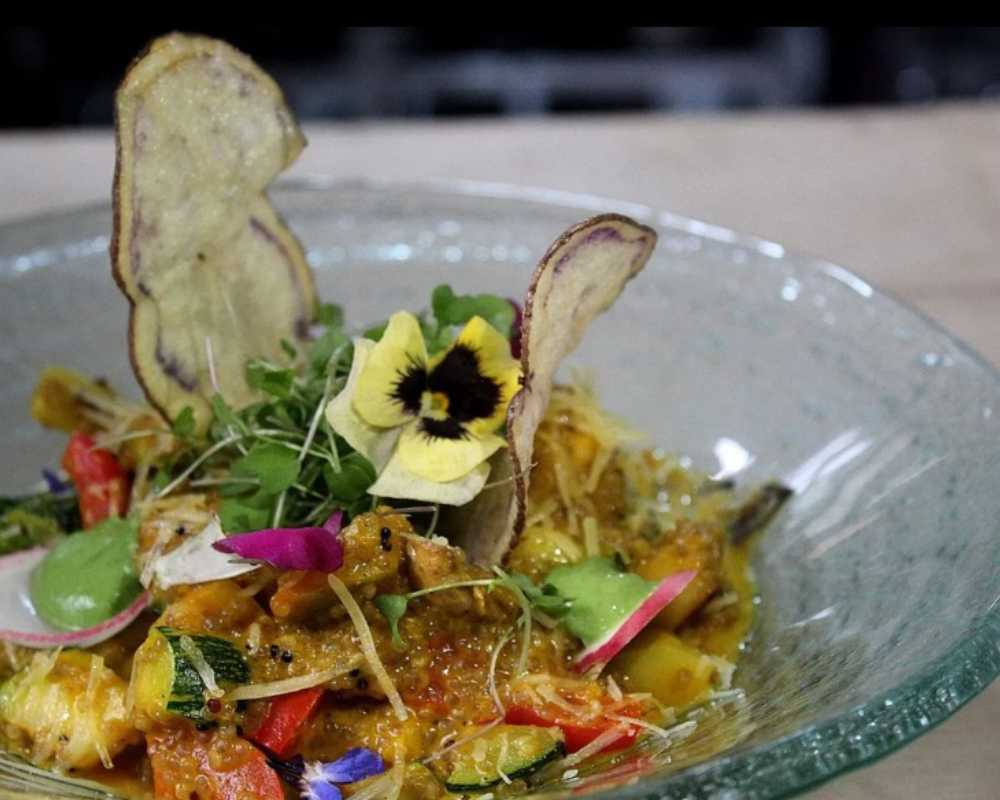 As its name suggests, Organika delivers a fresh, garden-inspired setting, with a focus on sustainability and natural elements.
Farm-to-table is the essence of Organika. They serve dishes made from organic, locally-sourced ingredients, with a menu that changes based on the season.
Their quinoa dishes are a must-try. Consider pairing your meal with herbal teas made from locally grown ingredients.
5. Pachapapa: best for Andean food
📍 Carmen Bajo 120, Cusco 08003, Peru
💲 from $9 USD
🕗 12 PM – 10 PM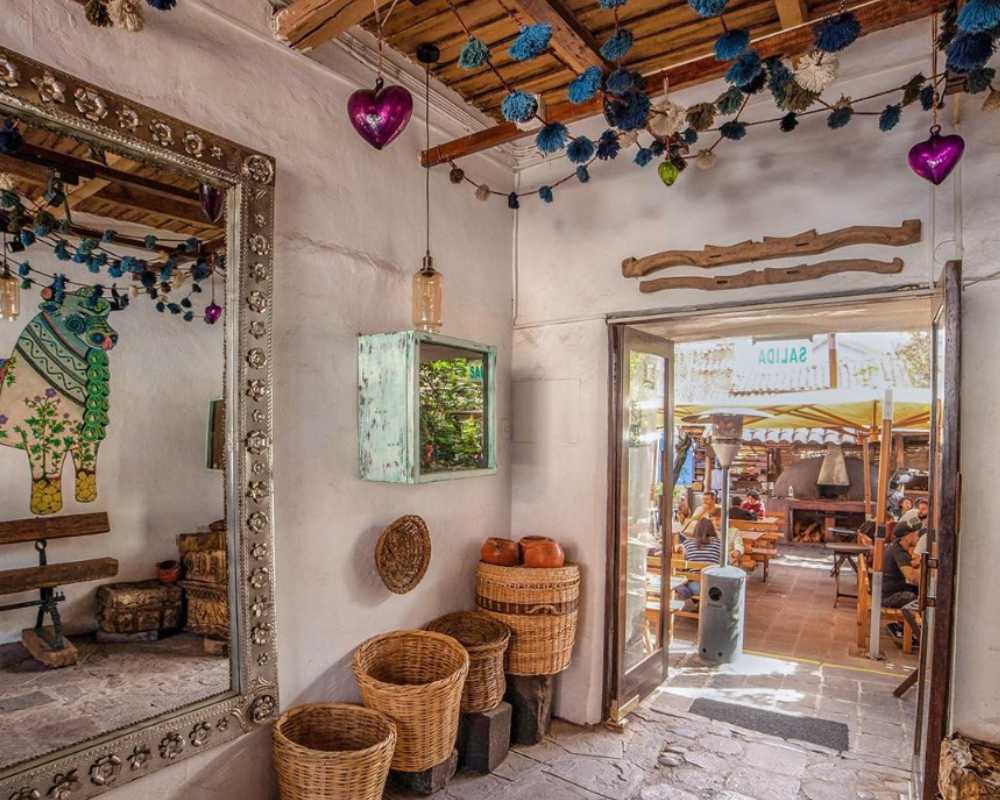 Situated in a charming courtyard, Pachapapa offers a tranquil dining experience with traditional music playing in the background.
Offering a variety of classic Andean dishes, their clay pot dishes and cuy are particularly notable.
Dine al fresco in the courtyard if the weather permits. The ambiance is further enhanced with the live Andean music performances that occasionally take place.
6. Carpe Diem Cucina Italiana: best Italian
📍 C. Plateros 361, Cusco 08002, Peru
💲 from $15 USD
🕗 12 PM – 10 PM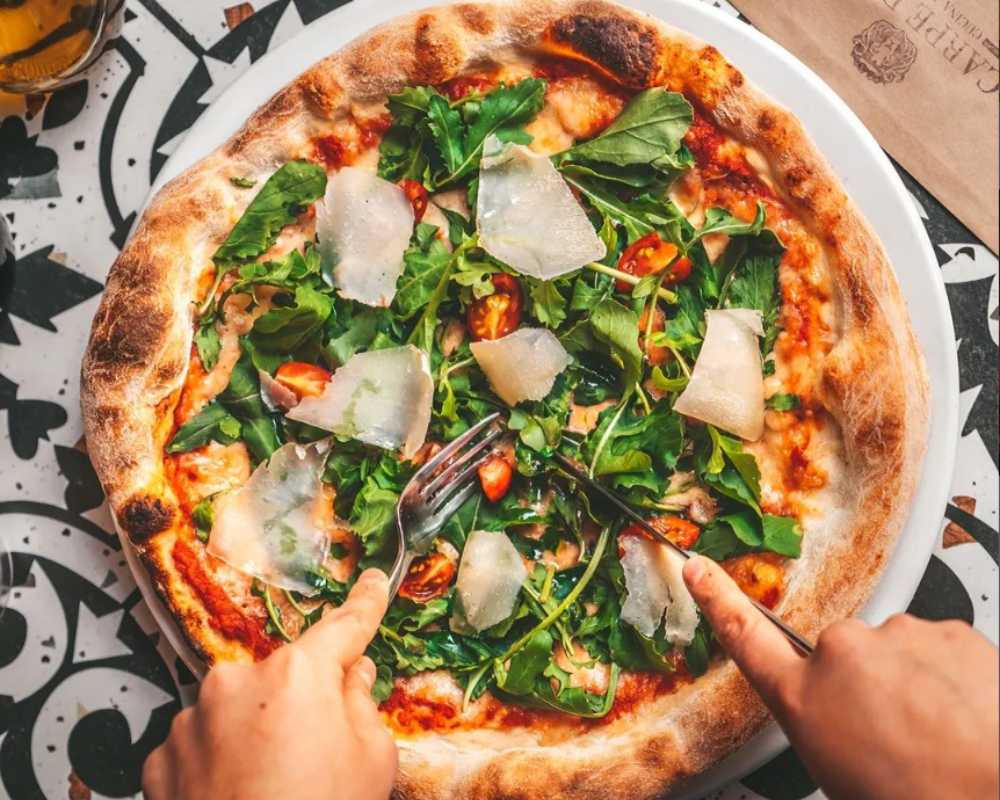 A cozy nook that feels like a slice of Italy in the heart of Cusco. The intimate setting is complemented by warm wooden interiors and romantic lighting.
As its name suggests, the restaurant specializes in authentic Italian cuisine. Their homemade pastas, risottos, and gelatos are especially acclaimed.
For a taste of both worlds, try the truffle pasta with alpaca meat. Their Tiramisu is a delightful way to round off your meal.
7. Nuna Raymi: best ancestral food
📍 Triunfo 356, Cusco 08000, Peru
💲 from $15 USD
🕗 10 AM – 12 PM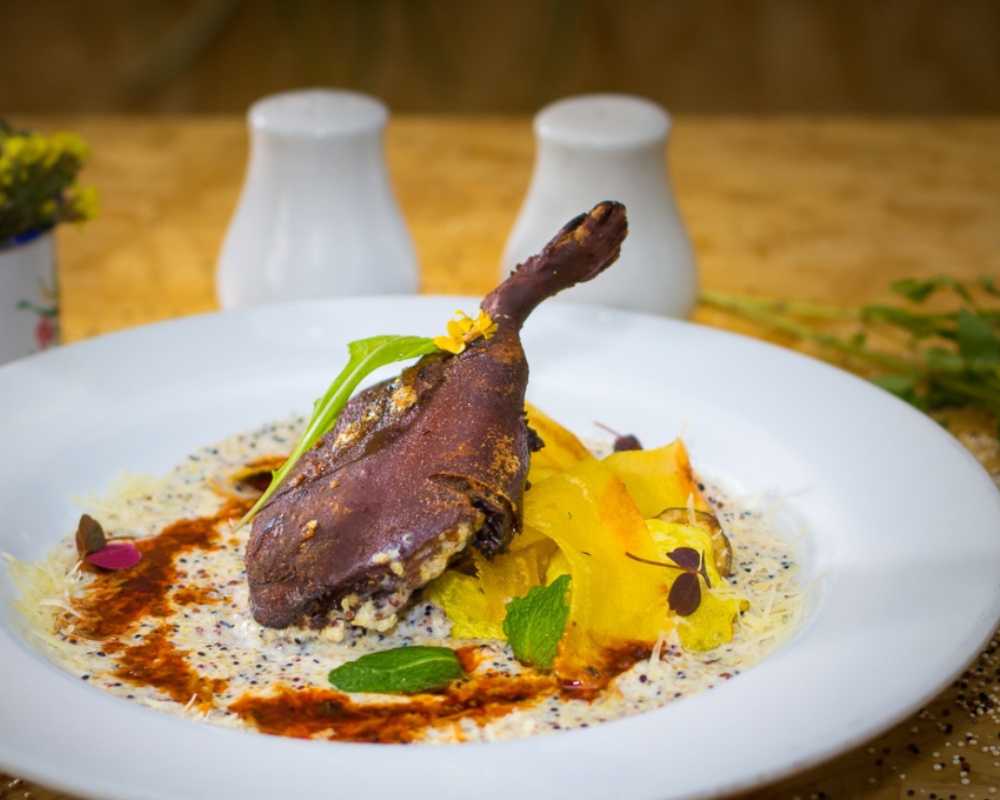 A harmonious blend of traditional and modern aesthetics. The spacious setting is adorned with Andean artifacts, giving a distinct cultural touch.
Nuna Raymi takes pride in its Peruvian and Andean dishes, using age-old recipes with a contemporary twist. Their quinoa salads, lomo saltado, and cuy preparations stand out.
The pisco-based cocktails here are a must-try, and do ask about their daily specials which often feature seasonal ingredients.
8. Republica Del Pisco – Cusco: best for pisco
📍 C. Plateros 354, Cusco 08002, Peru
💲 from $7 USD
🕗 12 PM – 1 AM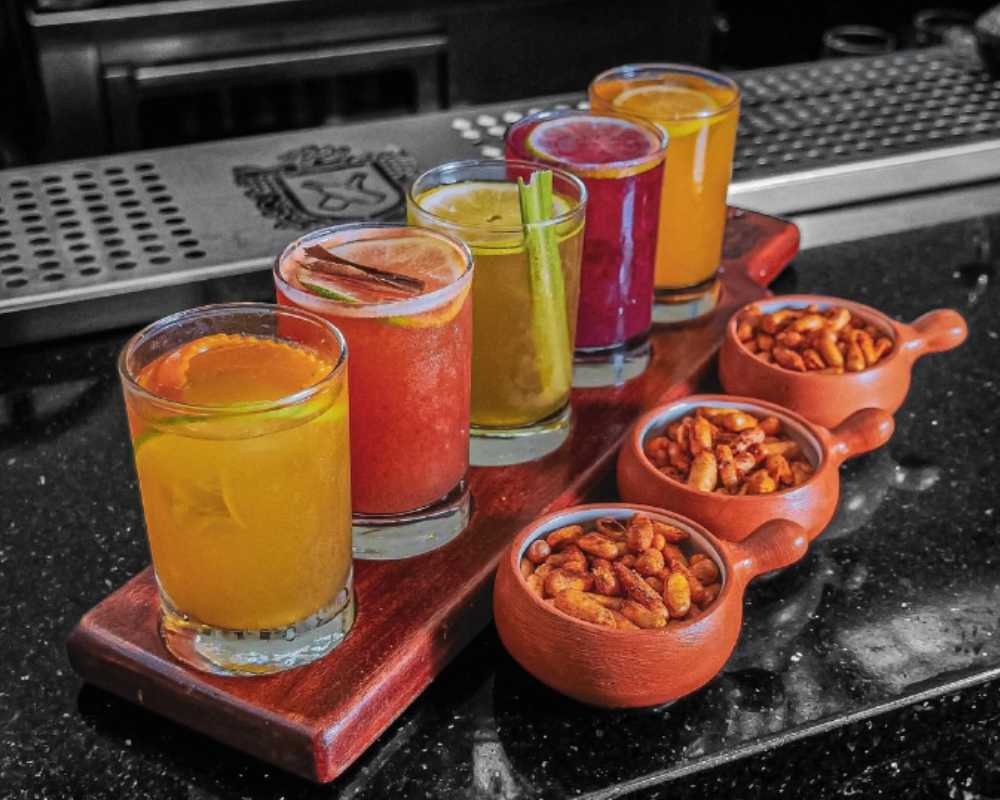 A trendy and lively locale, perfect for those looking to immerse themselves in the vibrant night scene of Cusco.
While renowned for its extensive pisco selection, the food is just as delectable. Their tapas-style dishes, designed to be paired with their drinks, are flavorful and unique.
Engage in a pisco-tasting session to understand the nuances of this iconic Peruvian spirit. Their pisco-infused desserts are a surprising delight.
9. Andean Grill Restaurant: best grill
📍 Plaza de armas, C. Plateros 363, Cusco 08002, Peru
💲 from $9 USD
🕗 11:30 AM – 9 PM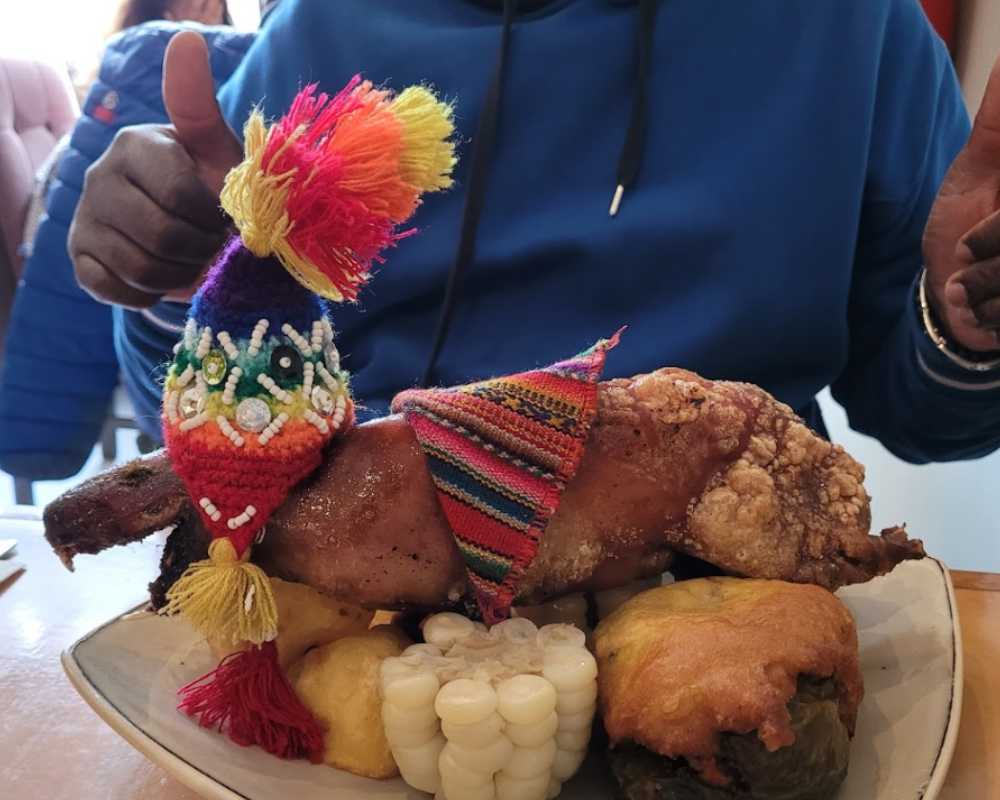 Rustic elegance defines Andean Grill. Stone walls, wooden beams, and a fireplace create a cozy, mountain-lodge feel.
As the name suggests, the restaurant emphasizes grilled meats and traditional Andean dishes, cooked to perfection.
The alpaca steak is tender and flavorful, and is best paired with a local red wine. If available, the grilled trout is another excellent choice.
10. Inka Grill: best Incan food
📍 Portal de Panes 115, Cusco 08002, Peru
💲 from $10 USD
🕗 12 PM – 9 PM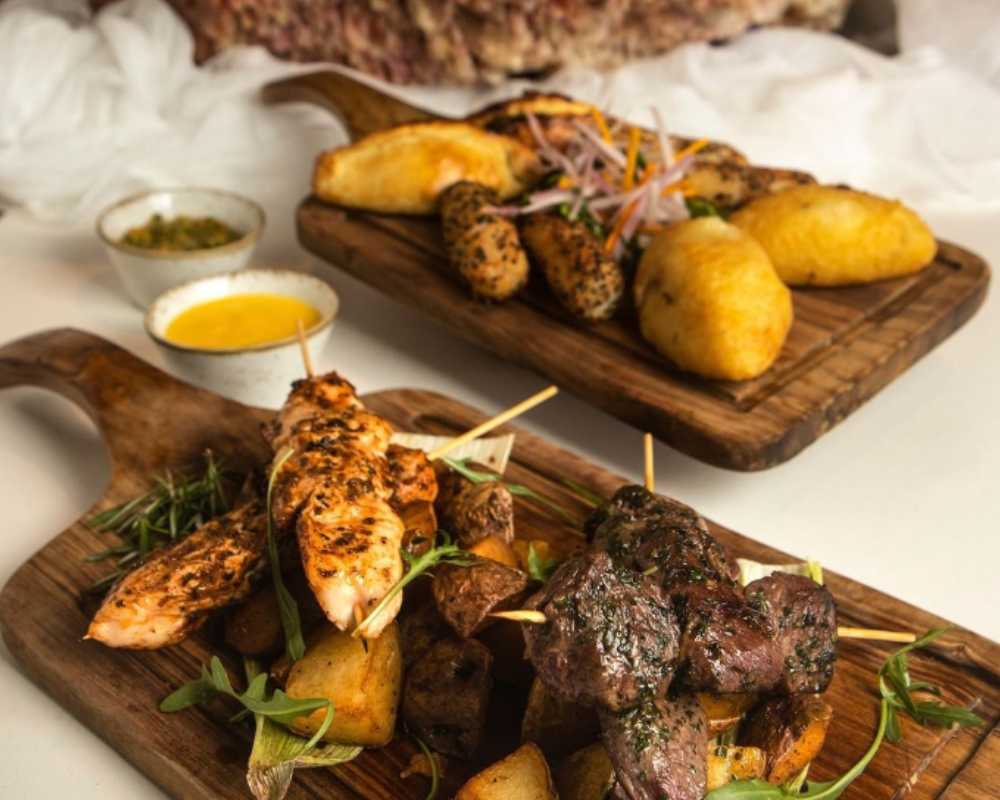 Located at the heart of Cusco's Plaza de Armas, Inka Grill boasts panoramic views of the bustling square combined with a rich, elegant interior.
A perfect blend of Peruvian classics and international dishes. Their ceviches, Andean stews, and pisco cocktails are crowd-pleasers.
Try to get a window seat to enjoy the views of the plaza. The rocoto relleno (stuffed spicy pepper) is a flavorful dish that represents the essence of Peruvian cuisine.
11. Cicciolina: best pasta
📍 C. Palacio 110, Cusco 08002, Peru
💲 from $15 USD
🕗 12:30 PM – 9:30 PM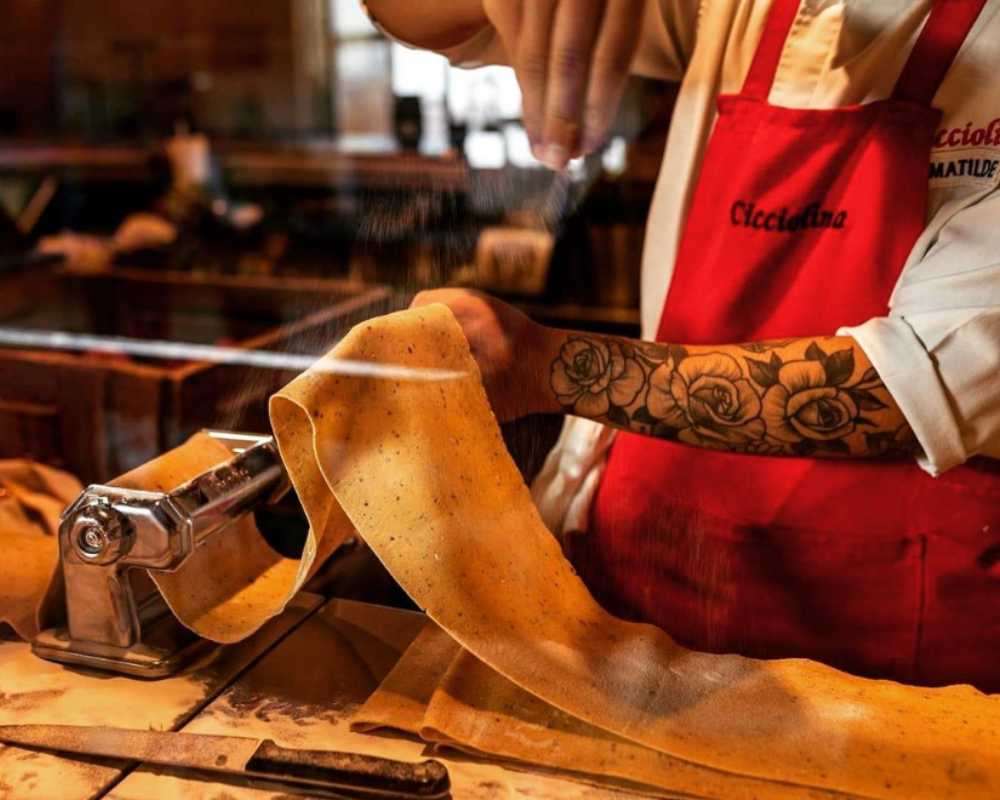 Nestled in a historic colonial house, Cicciolina exudes a sophisticated charm with a touch of bohemian flair. High ceilings, vibrant artwork, and an open kitchen create an inviting atmosphere.
Specializing in Mediterranean and Andean fusion, the menu boasts of tapas, flavorful mains, and unique desserts.
Reservations are recommended due to its popularity. Don't miss their mouthwatering tapas and the exquisite wine selection, especially those from the Sacred Valley.
12. Morena Peruvian Kitchen: best Peruvian food
📍 Esquina con, plaza de armas, Procuradores 320, Cusco 08002, Peru
💲 from $15 USD
🕗 12 PM – 10 PM
A contemporary setting that pays homage to Peruvian aesthetics with a modern twist. It's trendy, bright, and colorful.
A celebration of Peruvian flavors, dishes range from traditional fare to inventive new creations. Their ceviches, causa, and tiraditos are exceptionally crafted.
The cocktail menu is a highlight, with pisco being the star. Pair your dishes with a refreshing chilcano or a classic pisco sour.
13. Restaurant KINTARO: Best Japanese
📍 C. Plateros 334, Cusco 00000, Peru
💲 from $9 USD
🕗 12 PM – 10 PM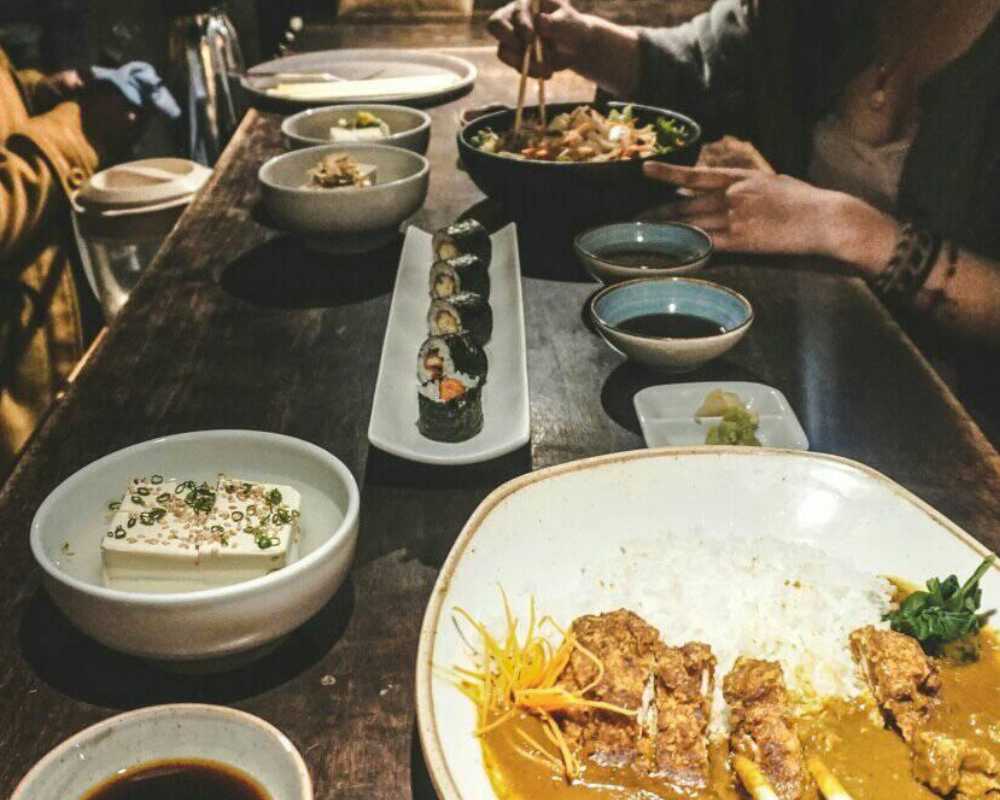 A serene oasis in Cusco, KINTARO provides a minimalist yet authentic Japanese ambiance. It's a cozy, intimate spot ideal for quiet dinners.
Bringing a taste of Japan to the Andes, the menu features sushi, sashimi, ramen, and other traditional dishes. The fusion of Peruvian ingredients, like fresh trout, adds a unique touch.
The sushi rolls with local twists are a must-try. Also, don't miss their warming miso soup, especially during cooler Cusco evenings.
14. Limo: best restaurant with a view
📍 Calle Simon Bolivar Mza B, Cusco 08002, Peru
💲 from $15 USD
🕗 12 PM – 11 PM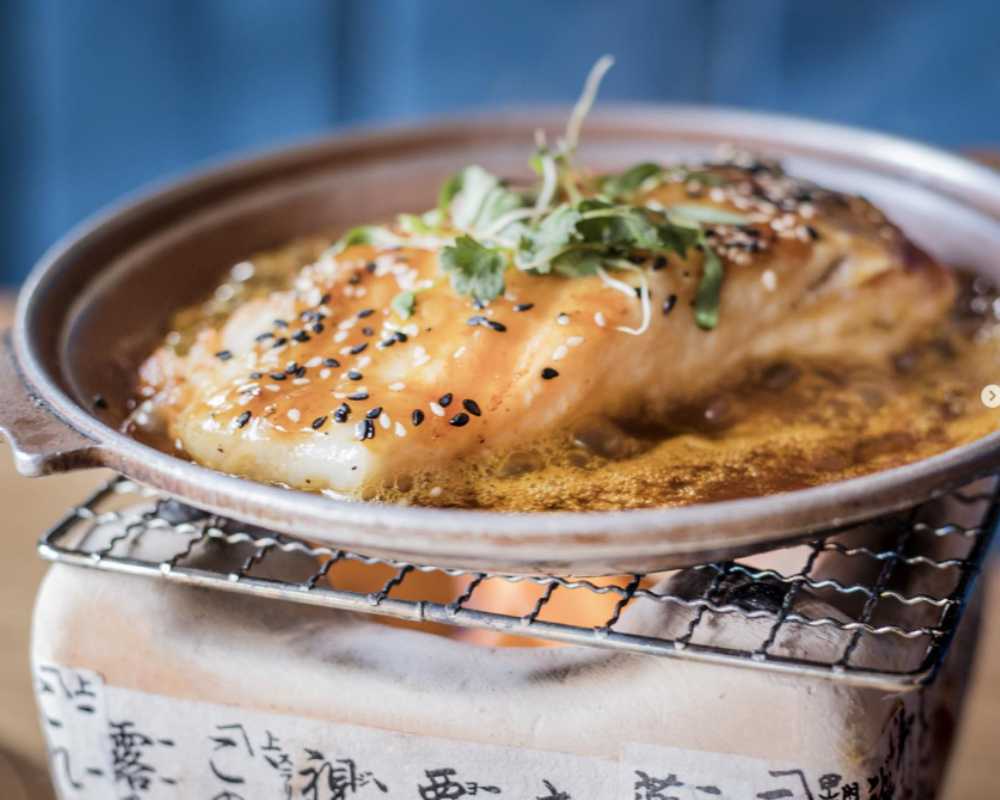 Overlooking the Plaza de Armas, Limo offers a blend of elegance and casual comfort. The interiors are chic, and the balcony seating provides mesmerizing views.
Specializing in Peruvian-Asian fusion, dishes are a delightful blend of flavors and textures. Highlights include their Nikkei cuisine and piquant ceviches.
Perfect for a romantic dinner, especially if you can secure a balcony spot. The cocktails, particularly the passion fruit pisco sour, are a crowd favorite.
15: Sa Rang Che: best Korean food
📍 Procuradores 341, Cusco 08002, Peru
💲 from $15 USD
🕗 12 PM – 3:30 PM; 5:30 PM – 9 PM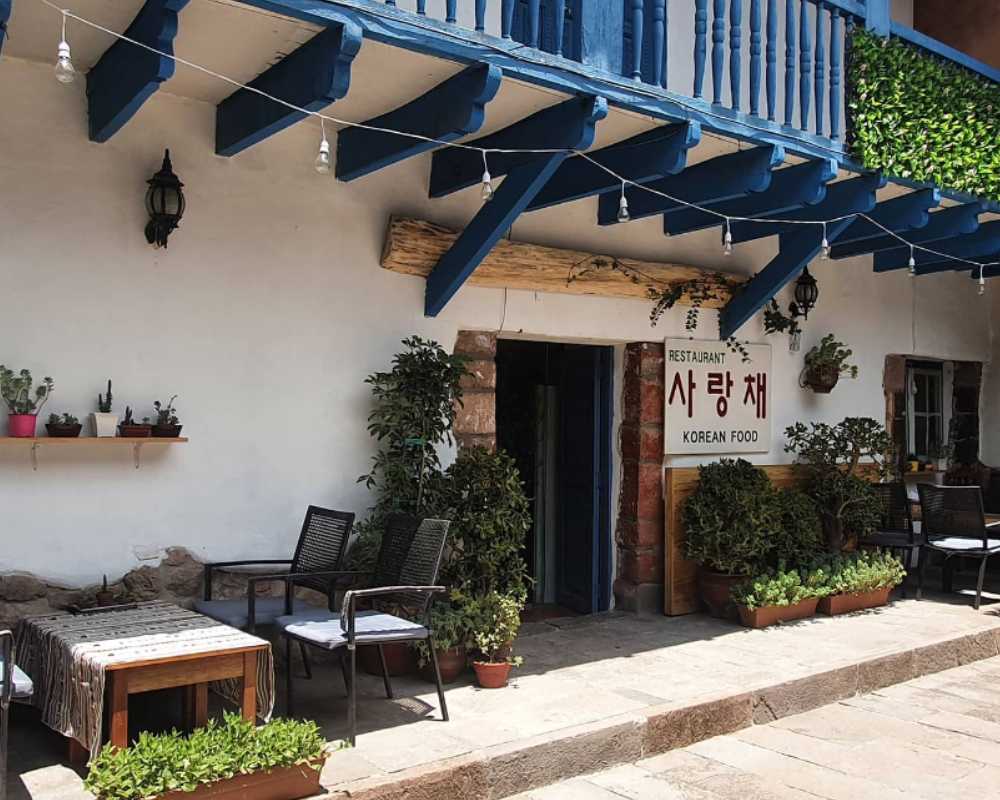 This quaint Korean restaurant provides a homely feel, adorned with traditional Korean decor and wooden interiors.
A haven for those craving authentic Korean flavors in Cusco, the menu includes classics like bibimbap, kimchi, bulgogi, and Korean BBQ.
For a warming experience, try their kimchi jjigae (kimchi stew). The soju and Korean plum wine are ideal accompaniments to the spicy dishes.
💲 What is the average price of a meal in Cusco?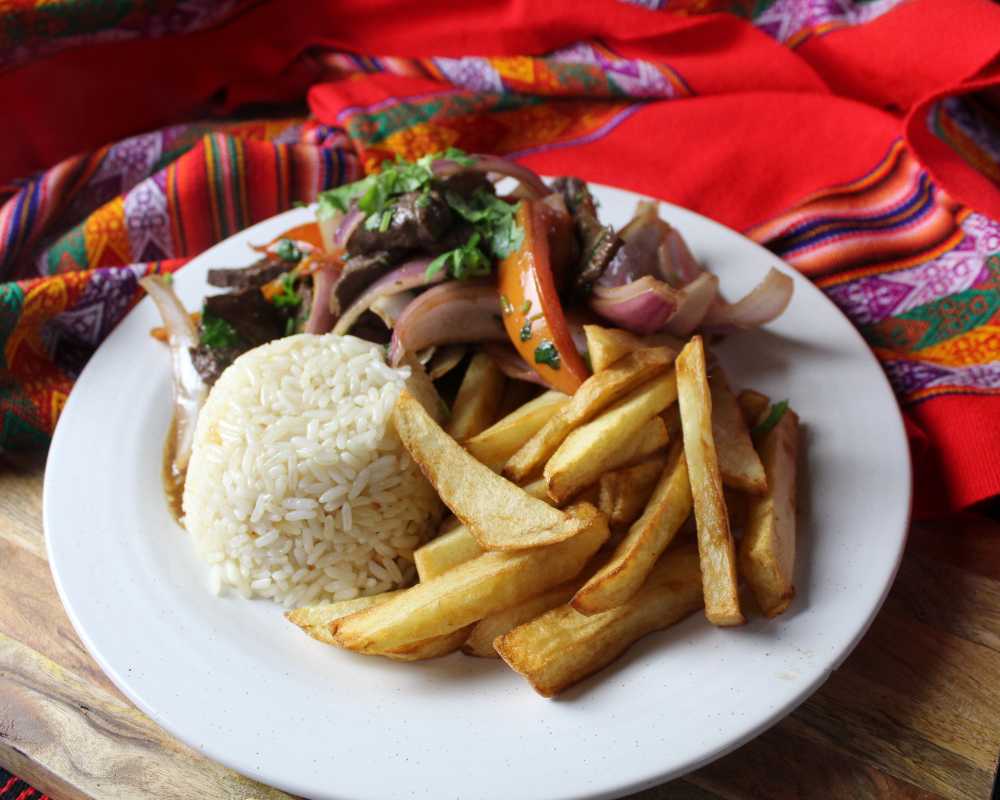 Cusco, being a major tourist destination, offers a wide range of dining options to fit all budgets.
The most affordable options are local Markets & street food. A meal like a simple soup, sandwich, or a plate of rice with chicken might cost between 5 to 15 soles (approximately $1.50 to $4.50 USD).
A typical meal in a local restaurant like a "menu del día" (day's menu), which usually consists of a starter, main course, and a drink, can range from 10 to 30 soles (approximately $3 to $9 USD).
Mid-range restaurants cater to both locals and tourists, offering a wider variety of dishes, including both Peruvian and international cuisines. Expect to pay between 30 to 100 soles (approximately $9 to $30 USD) for a meal.
High-end Cusco restaurants are often located in prime areas or within luxury hotels and cater to tourists looking for a fine dining experience.
A meal at these places can range from 100 to 300 soles (approximately $30 to $90 USD), or even more, depending on the establishment and the dishes selected.
For light snacks, pastries, or drinks, you might spend anywhere from 10 to 50 soles (approximately $3 to $15 USD).
🍲 What food is Cusco Peru known for?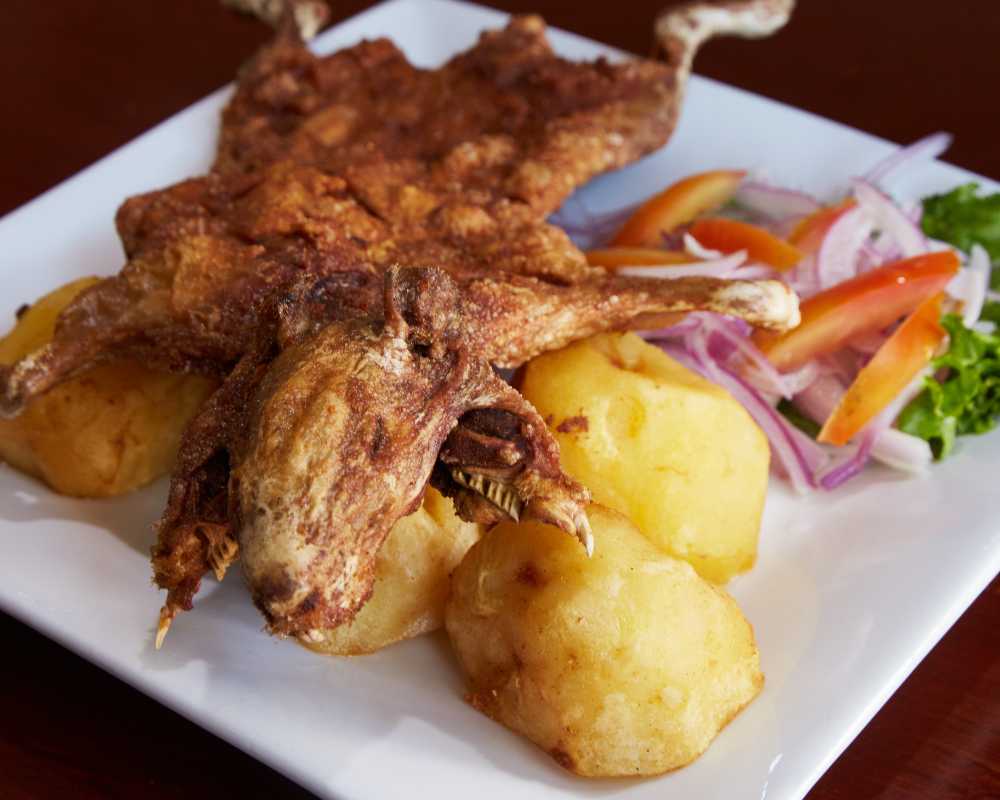 Cusco is known for its rich culinary heritage that seamlessly blends Andean traditions with Spanish influences.
A notable dish from the region is "cuy al horno," which is roasted guinea pig, often reserved for special occasions.
Another specialty is "lomo saltado," a stir-fry combining beef, tomatoes, onions, and peppers, often accompanied by rice and fries.
Soups are also integral to Cuscan cuisine, with "chuño cola," a hearty soup made from dried potatoes, being particularly cherished.
The city's high-altitude also means staples like quinoa, maize, and potatoes feature prominently.
For those with a sweet tooth, "tejas," which are candies filled with fruits or nuts and covered in caramel and sugar, are delightful treats originating from the region.
🥘 Does Cusco Peru have good food?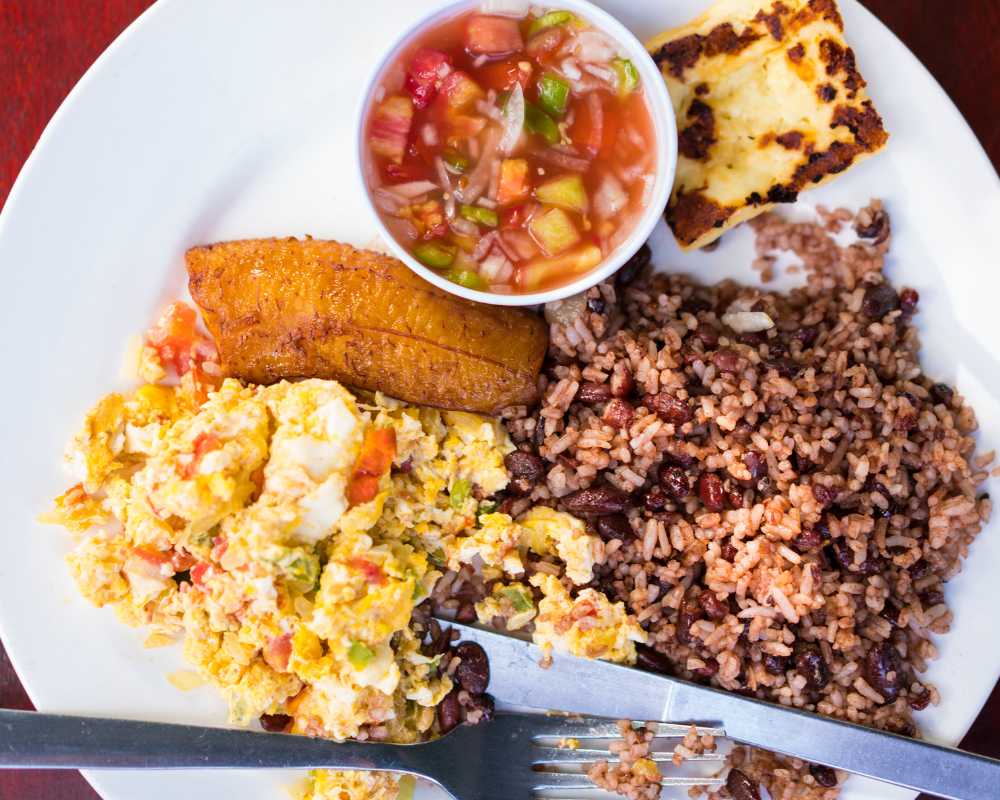 Absolutely!!! Cusco boasts a vibrant gastronomic scene that delights both locals and tourists.
From street vendors serving delectable snacks to upscale restaurants presenting gourmet dishes, Cusco's food is diverse and flavorful.
The city's unique geographical location means fresh, locally-grown ingredients, from Andean grains like quinoa to an array of tubers and vibrant vegetables, are used in most dishes.
Additionally, Cusco's increasing recognition as a global tourist hotspot has led to the rise of fusion cuisines, combining local flavors with international techniques, further enriching its culinary landscape.
👗 What do you wear to dinner in Cusco?
When dining out in Cusco, it's essential to consider both the city's cultural norms and its high-altitude climate. Generally, Cusqueños dress modestly and neatly.
For casual eateries or local picanterías, comfortable attire like jeans, t-shirts, or sweaters is appropriate.
However, for upscale restaurants, it's advisable to dress a bit more formally, with men opting for collared shirts and slacks and women choosing dresses or blouses with skirts or pants.
Due to Cusco's location in the Andes Mountains, evenings can be chilly, even during the summer months.
As such, it's always wise to carry a warm sweater or jacket. Also, comfortable shoes are recommended, especially given Cusco's cobbled streets and steep inclines.
💁🏻‍♀️ Do you tip in Cusco?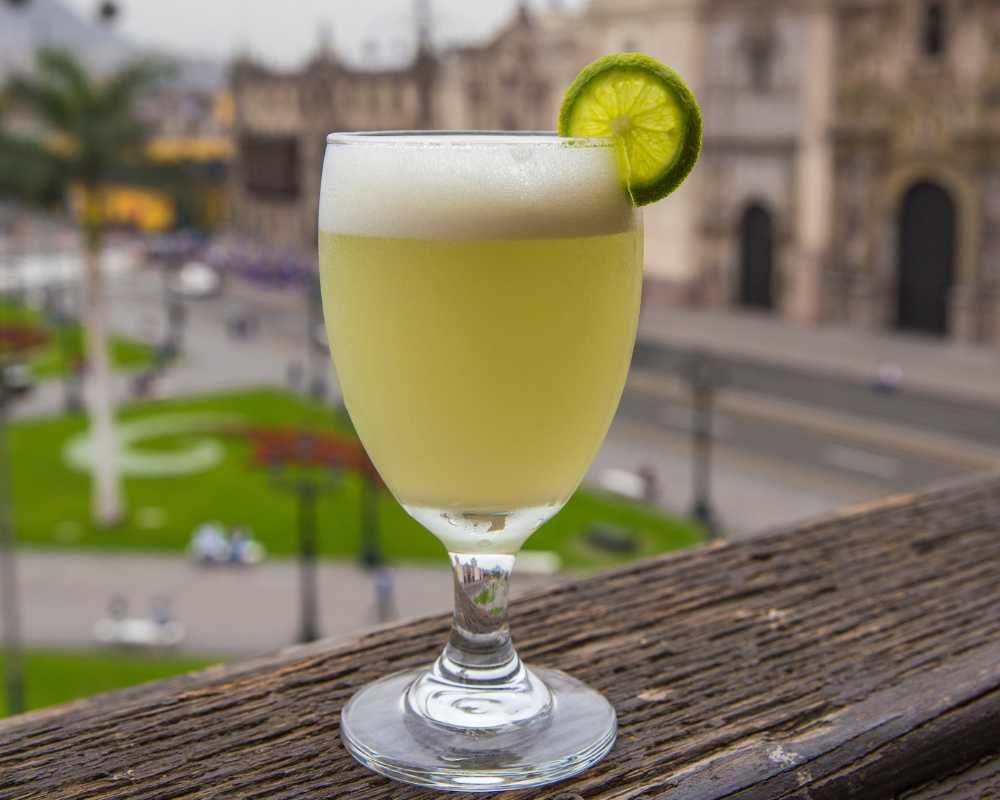 Tipping in Cusco, as in many parts of Peru, is customary but not obligatory. In local eateries or markets, tipping isn't expected.
However, in mid-range to upscale restaurants, it's customary to leave a tip if you're satisfied with the service.
A gratuity of around 10% of the bill is considered standard. For smaller services, like taxis or porters, rounding up to the nearest sol or offering a small amount is appreciated.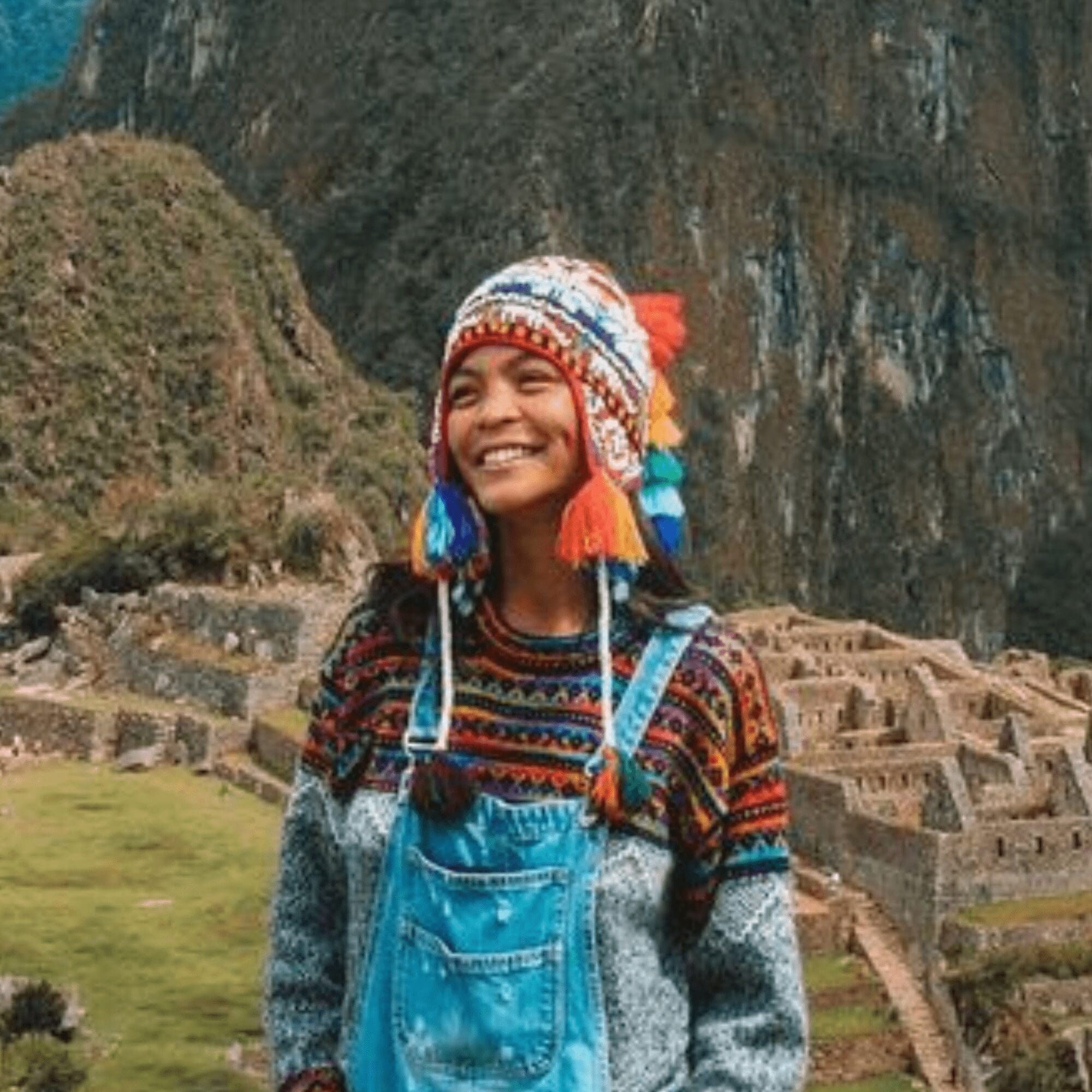 Trisha Velarmino is the Global Editor-in-Chief of the Insider Media Group operating in Europe, Asia, and North America. She lived in Peru for 1.5 years and has helped thousands of expats, digital nomads, and solo travelers easily visit Peru. Trisha has traveled Peru extensively from North to South.