I have visited Machu Picchu more than 5 times and in this guide, I will share with you the best time to visit Machu Picchu including mistakes I made by not checking the weather!
Having traveled to Machu Picchu several times, I always had the impression that the weather will always be the same. And that is not really the case.
Back when I was backpacking Peru, I did not have a timetable on when and where to go – I just kept moving. Thus, I did not have an idea of the best time to visit Machu Picchu.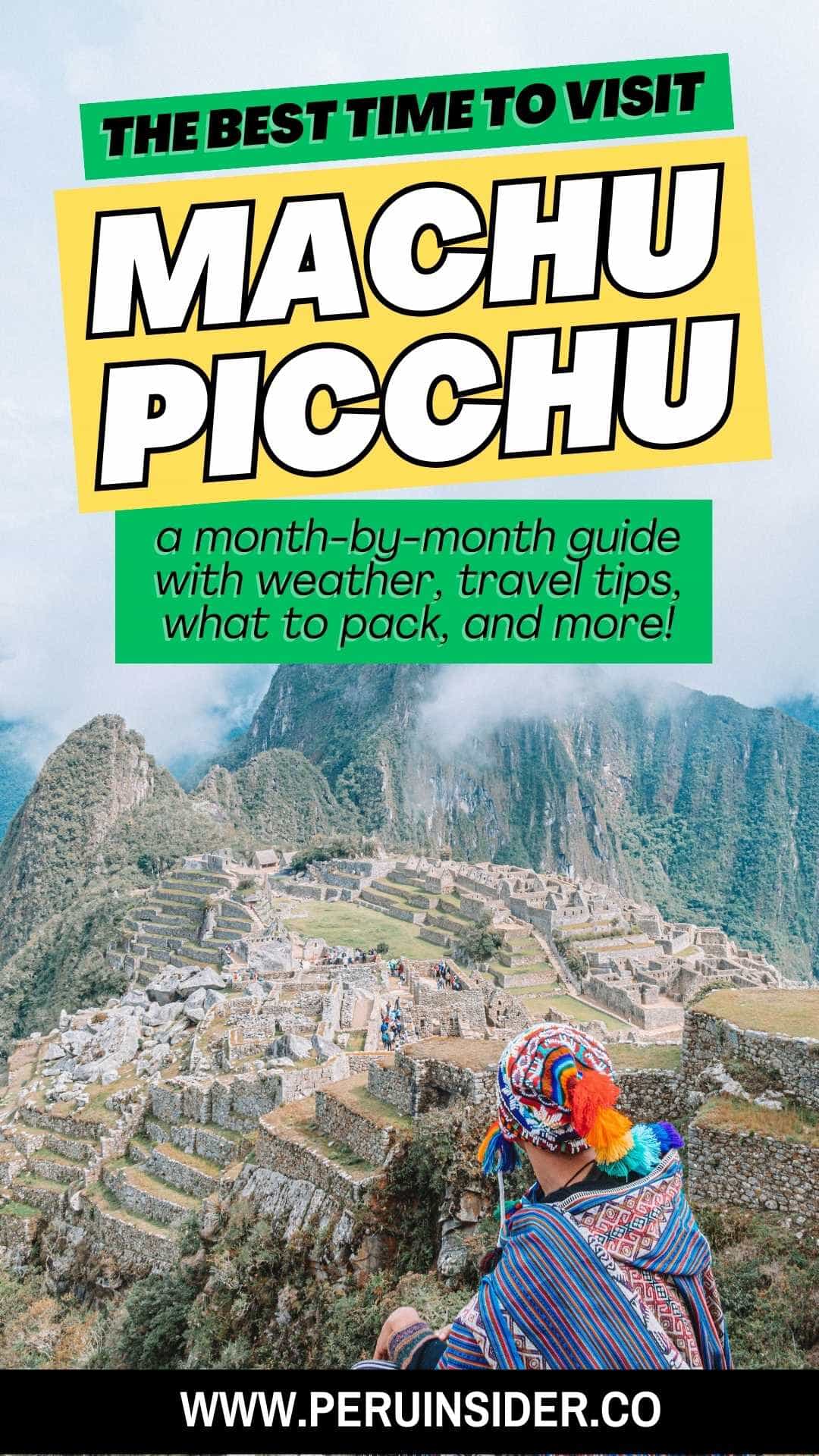 In 3/5 of those visits, I suffered from rain, cold, etc until I got the correct month to visit (which is May, btw!!).
In this article, I will share with you everything you need to know about weather in Machu Picchu. This way, you can plan your trip accordingly and make it well worth it!
If you have any questions that aren't answered in this post, feel free to leave a comment and I will try my best to answer them for you! Enjoy Machu Picchu!
See also: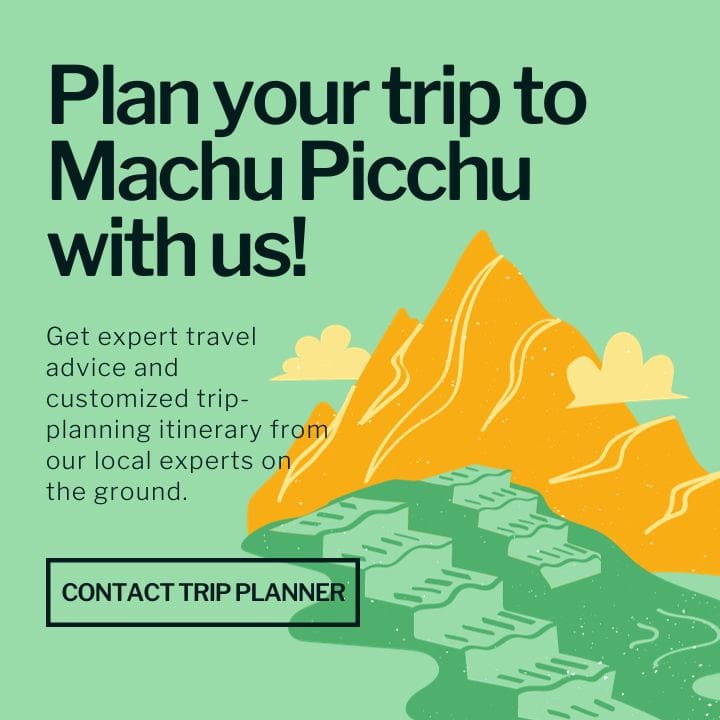 ☀️ When is the best time to visit Machu Picchu?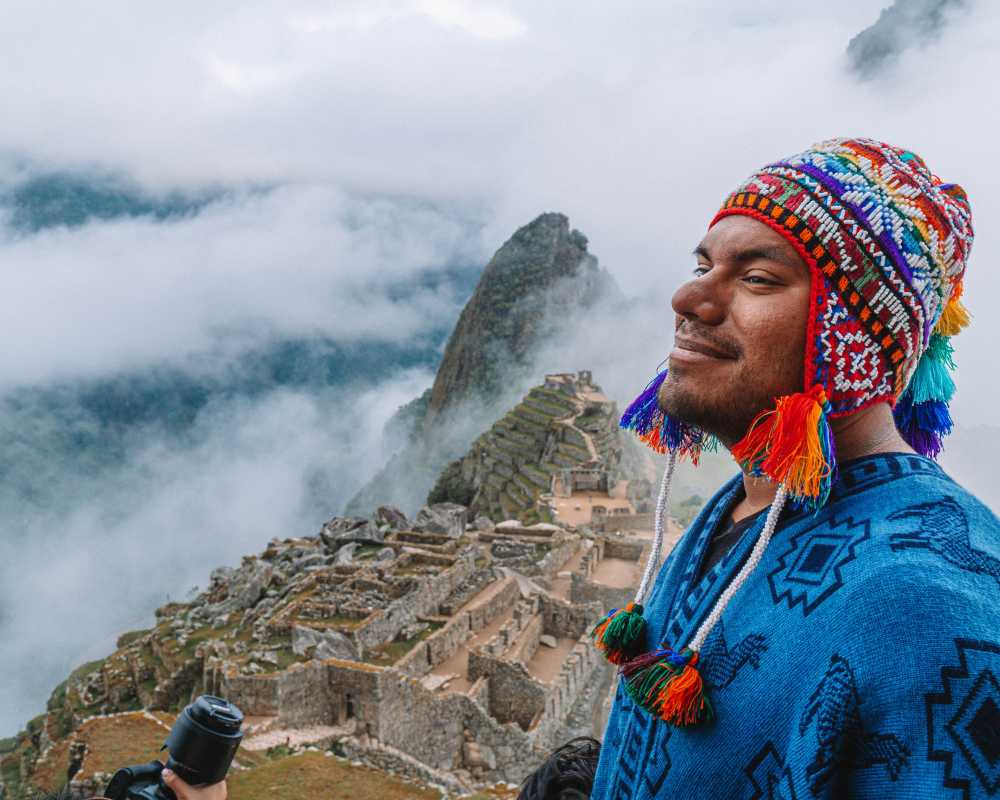 The ideal time to visit Machu Picchu is during the dry season, which runs from May to September. This period offers the best combination of weather and accessibility.
Best time to visit Machu Picchu for good weather
The dry season, from May to September, is most preferable in terms of weather. Temperatures during these months usually range between 12°C (54°F) to 24°C (75°F).
You'll encounter clearer skies and a lower likelihood of rain. However, it's worth noting that being located in a cloud forest, the site can still be enveloped in fog, giving it a mystical aura.
When to visit Machu Picchu for fewer crowds
If you want to visit Machu Picchu with fewer tourists, consider the shoulder months of late April or early October.
While the weather in Machu Picchu remains reasonably good, these months tend to have fewer visitors.
Additionally, planning to be at Machu Picchu either early in the morning or in the late afternoon can help avoid the peak crowds, typically present between 10 am and 2 pm.
You can go up to Machu Picchu as early as 5:00 AM!
Cheapest months to visit Machu Picchu
The wet season, spanning from November to March, attracts fewer tourists. As a result, some services and accommodations might offer discounted rates.
However, with temperatures ranging from 12°C (54°F) to 18°C (64°F), be prepared for frequent rain showers and the occasional site closure for maintenance or weather-related reasons.
🗓️ What is the best month to visit Machu Picchu?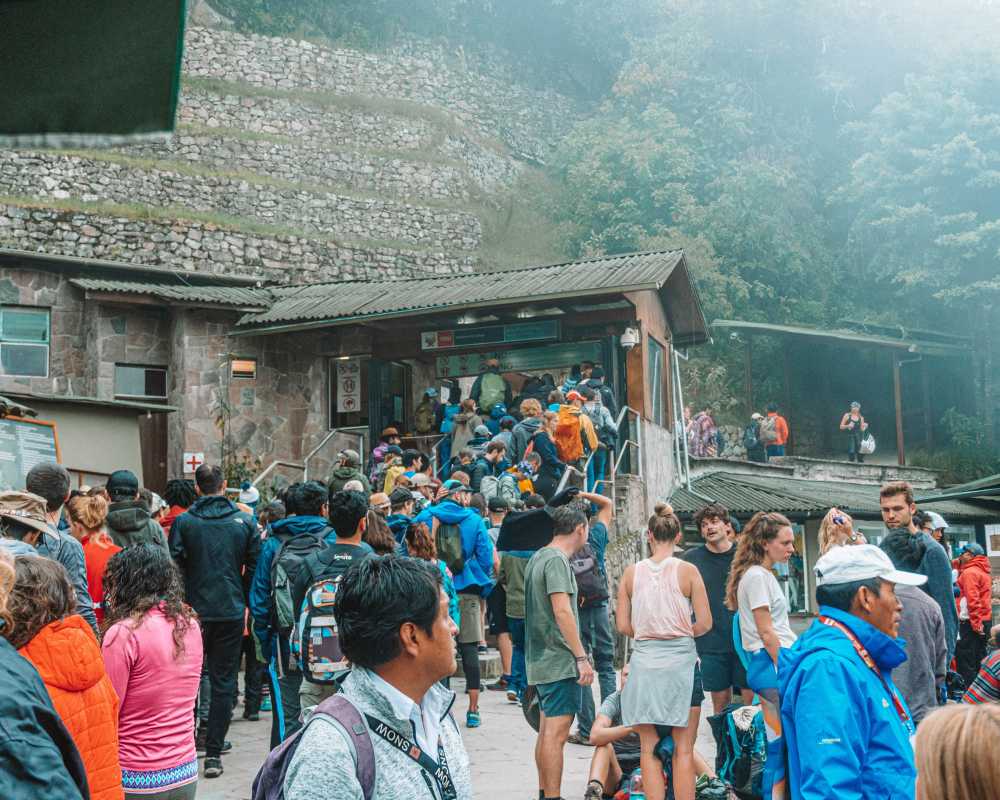 May is often cited as one of the best months to visit Machu Picchu. May sits at the beginning of the dry season.
This means you can expect less rain and clearer skies than in the preceding months. Temperatures are comfortable, usually ranging between 12°C (54°F) to 24°C (75°F).
While May is the start of the tourist season, it isn't as crowded as the peak months of June, July, and August. You get the advantage of good weather without the densest crowds!
The end of the wet season means the surrounding landscape is lush and green in May, which adds to the beauty of the site.
However, it's essential to keep in mind that Machu Picchu is an extremely popular destination, so even during the "less crowded" months, you won't be alone.
Regardless of when you decide to visit, consider purchasing tickets well in advance, and try to arrive at the site early in the morning for a quieter experience.
📅 Machu Picchu weather by month
If you are traveling to Machu Picchu for a particular month, here is an overview of the weather in Machu Picchu by month including what to expect during your visit.
January in Machu Picchu
January in Machu Picchu is immersed in the heart of the rainy season. As one of the wettest months at Machu Picchu, you can expect lush, green surroundings that augment the mystique of the ruins.
With average temperatures oscillating between 12°C (54°F) and 18°C (64°F), it's relatively cool. The heavy rainfall, however, does bring with it a potential risk of site closures.
On the bright side, the crowd is thinner compared to peak months, offering a more intimate experience for those willing to brave the rain.
February in Machu Picchu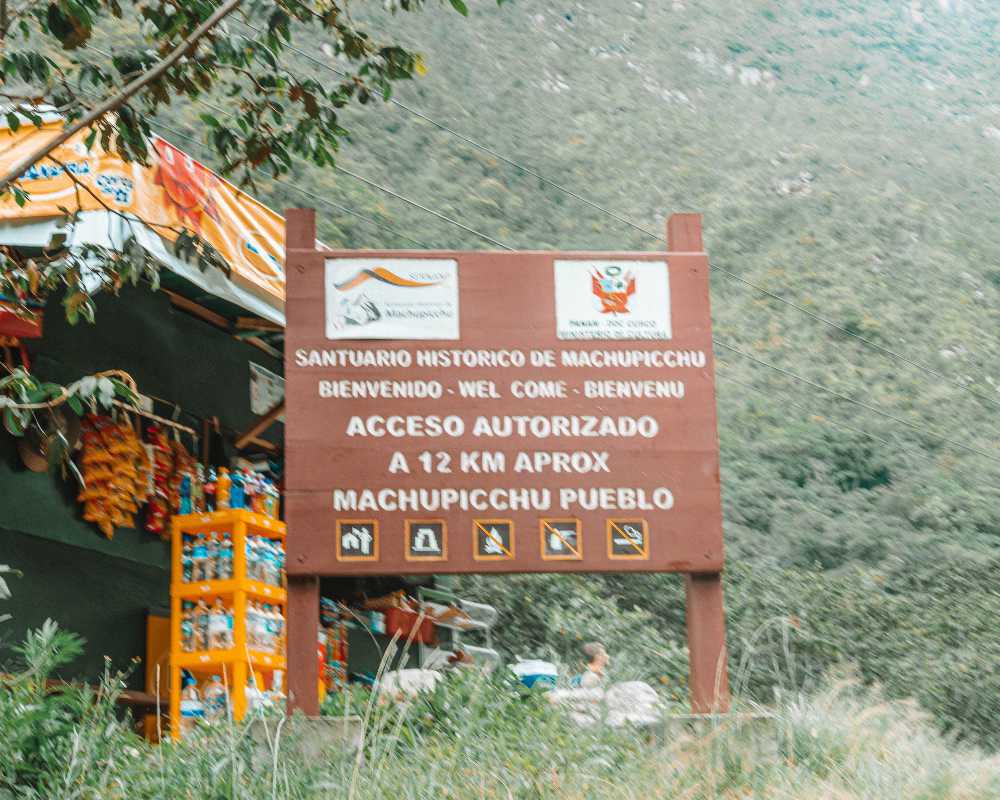 February in Machu Picchu is characterized by persistent rainfall, with average temperatures similar to January, ranging between 12°C (54°F) and 18°C (64°F).
The renowned Inca Trail is closed this month for maintenance, but other routes remain open. The dampened paths lead to fewer tourists, providing a solitary, albeit wet, exploration.
The verdant scenery intensified by the rains offers a unique perspective of the ancient citadel.
March in Machu Picchu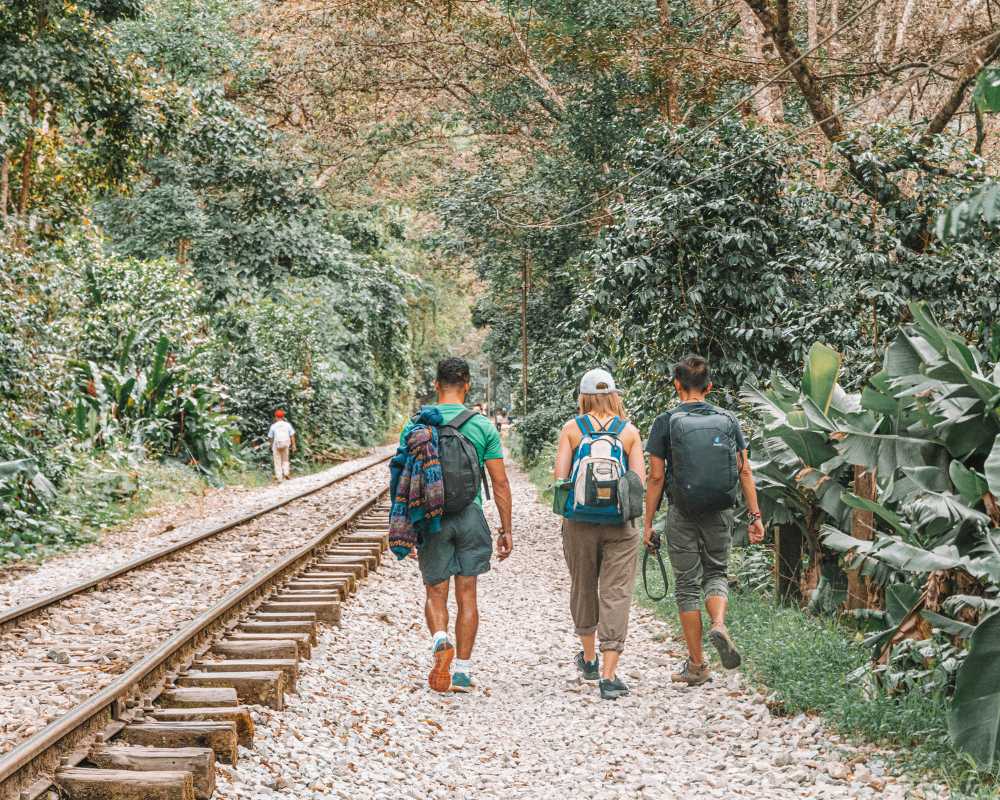 As March unfolds, the intensity of the rain begins to wane, making way for clearer days by month's end.
With temperatures ranging between 12°C (54°F) and 20°C (68°F), the weather starts to feel more comfortable for outdoor exploration.
Machu Picchu in March is marked by vibrant flora, resonating with life after the prolonged showers.
Tourist numbers are still on the moderate side, making it a favorable time for those looking to avoid the peak season rush.
April in Machu Picchu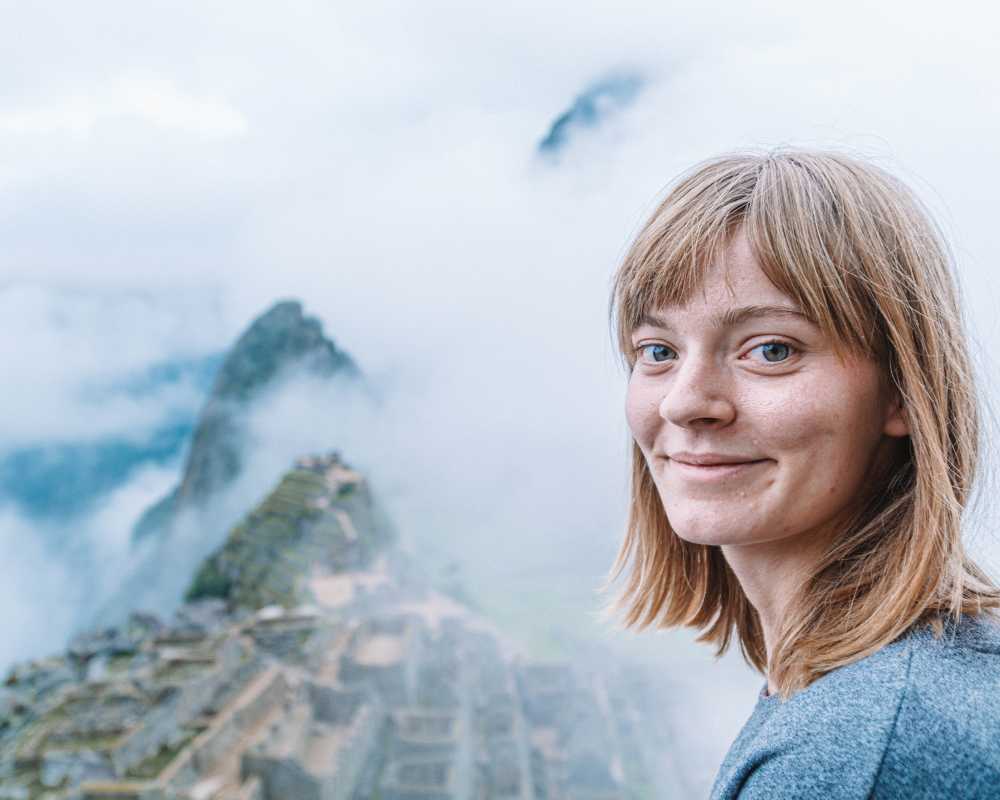 April stands as a transitional month at Machu Picchu, bridging the wet and dry seasons. This means you can anticipate an increasing number of clearer days as the month progresses.
With temperatures hovering between 12°C (54°F) and 22°C (72°F), the climate is congenial for trekking and exploration. As the rains recede, the tourist influx begins its gradual ascent.
The ruins, bathed in intermittent sunlight and shadow, present a captivating sight.
May in Machu Picchu
May is often heralded as one of the finest months to visit Machu Picchu. Officially marking the onset of the dry season, the month promises minimal rain and clearer skies.
The temperatures are comfortable, fluctuating between 12°C (54°F) and 24°C (75°F). While the tourist footfall is higher than the preceding months, it hasn't yet reached its zenith, striking a balance between pleasant weather and manageable crowd sizes.
The landscape retains its verdant charm from the rainy season, accentuating the beauty of the site.
June in Machu Picchu
June is firmly rooted in the dry season, blessing Machu Picchu with sunlit days and minimal rain. The temperature profile, ranging from 12°C (54°F) to 24°C (75°F), is ideal for exploration.
However, with the agreeable weather comes the onset of the high tourist season. It's one of the most popular months to visit, so expect denser crowds.
Early morning visits are recommended for those seeking quieter moments at the iconic site.
July in Machu Picchu
July is among the busiest months for Machu Picchu, drawing numerous travelers with its predominantly sunny and dry conditions.
Temperatures during this month usually span from 12°C (54°F) to 24°C (75°F). Due to its popularity, it's recommended for visitors to book accommodations and tickets well in advance.
Despite the crowds, the promise of clear skies and magnificent panoramic views make the journey worthwhile. For a more tranquil experience, early mornings or late afternoons are prime visiting times.
August in Machu Picchu
August continues the trend of peak tourism, favored by its consistent dry weather and mild temperatures between 12°C (54°F) and 24°C (75°F).
The landscapes are crisp, with clear skies offering unrivaled views of the majestic ruins juxtaposed against the lush mountains.
While daytime can see dense clusters of visitors, those aiming for solitude can target off-peak hours or explore lesser-known sections of the site.
September in Machu Picchu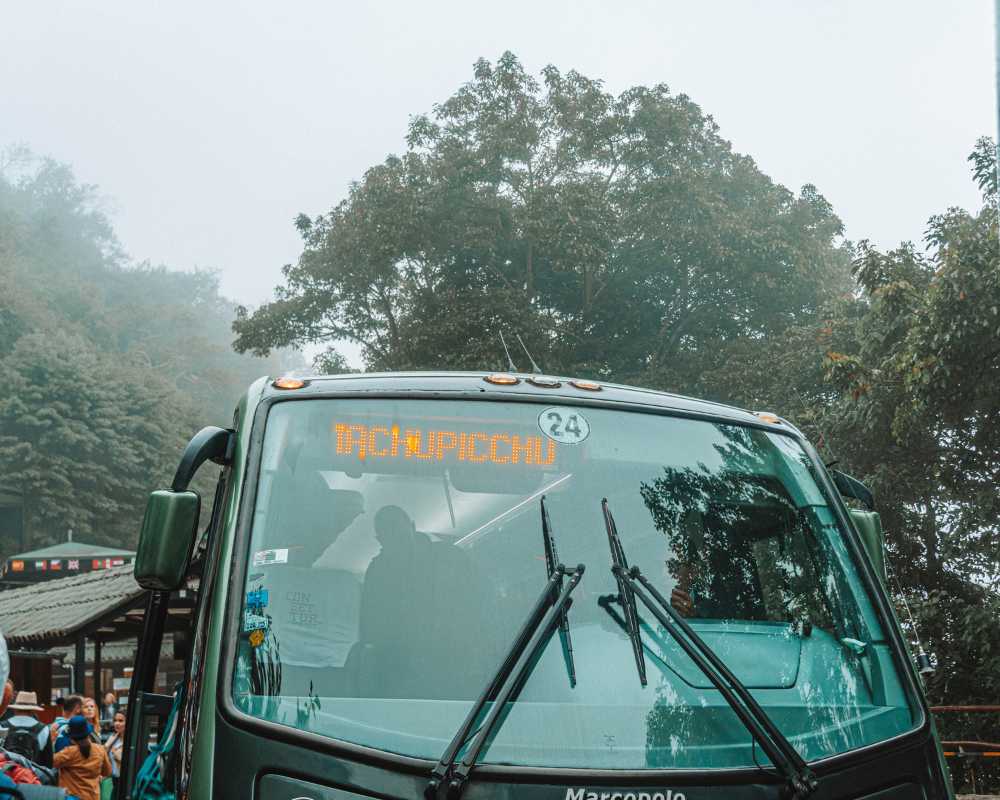 As September arrives, the intensity of the tourist influx starts to reduce. The dry season still prevails, but with a slight increase in the chances of rain as the month progresses.
Temperatures are pleasant, hovering between 12°C (54°F) and 24°C (75°F). The merging of dry and wetter conditions means the scenery begins its transformation, turning even greener, a prelude to the wet season's lushness.
October in Machu Picchu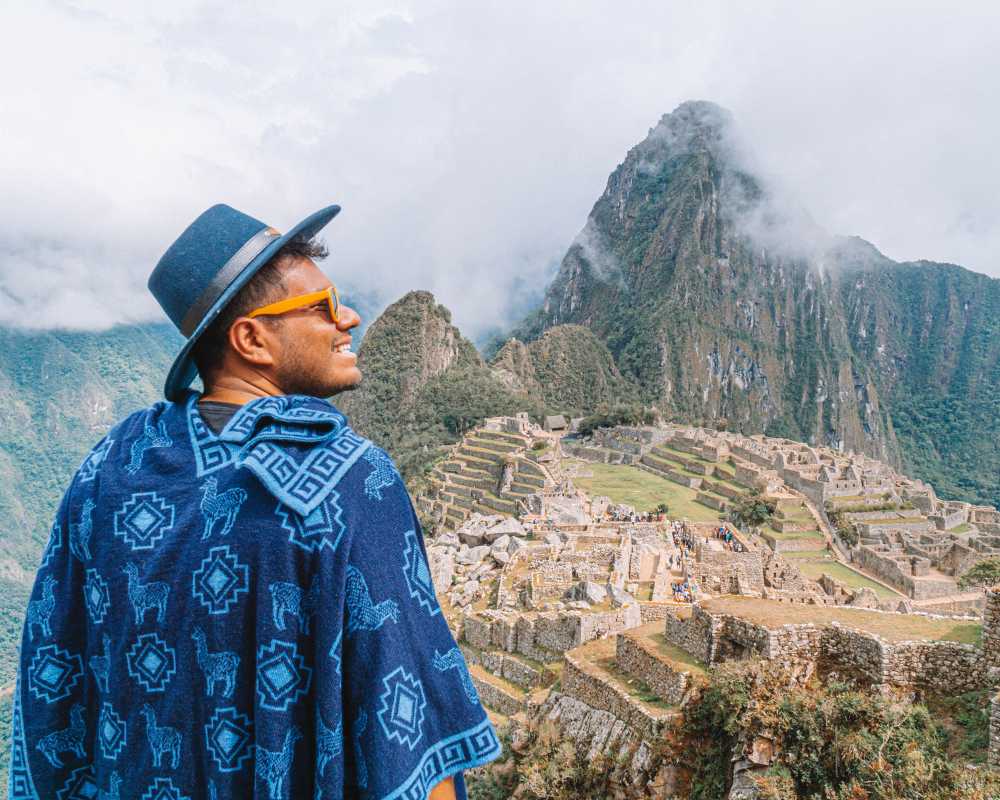 October is a transitional month, marking the gradual onset of the rainy season. This brings with it a mix of sunny spells and occasional showers.
Temperatures typically vary between 12°C (54°F) and 22°C (72°F). As the frequency of rain increases, the crowds start to thin out, offering a more serene ambiance for visitors.
The landscape begins its transition into a vibrant green, signaling the imminent rainy season.
November in Machu Picchu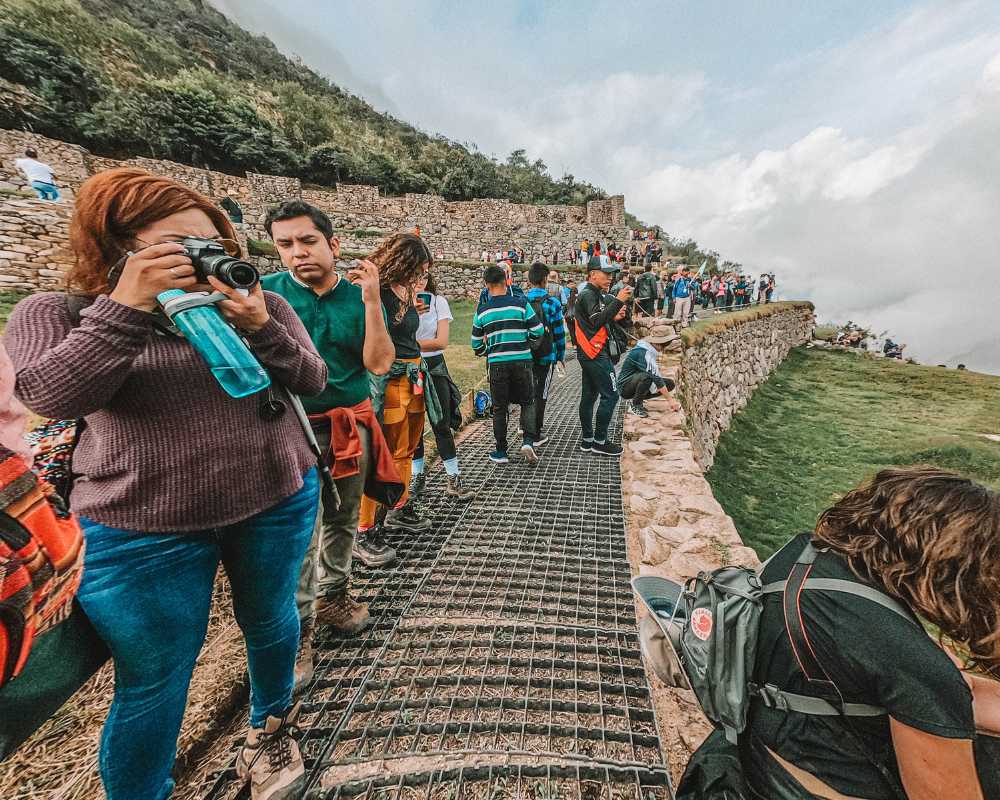 November witnesses a noticeable uptick in rainfall. The weather is cooler and more unpredictable, with temperatures ranging between 12°C (54°F) and 20°C (68°F).
This month marks the beginning of the off-peak tourist season, making it a suitable time for those seeking a quieter and more introspective visit.
Though rain gear becomes essential, the misty ambiance lends a unique mystical quality to the ruins.
December in Machu Picchu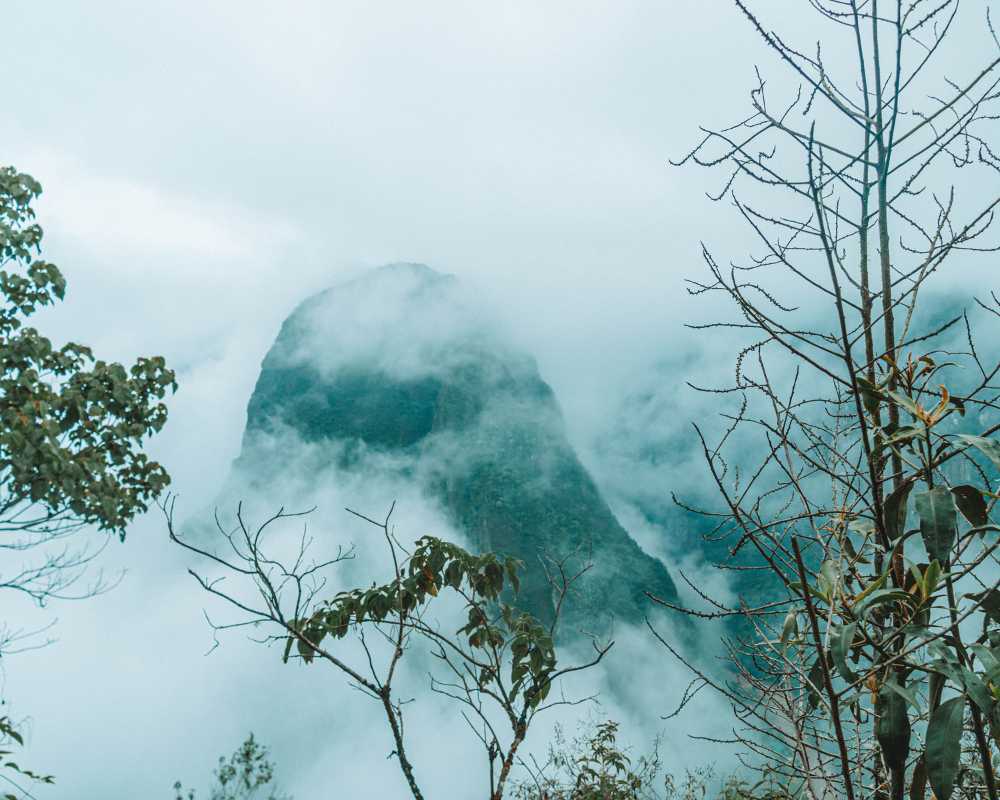 December is firmly within the rainy season, with frequent showers expected. Despite this, the festive period can see a brief surge in visitors.
Temperatures tend to stay between 12°C (54°F) and 18°C (64°F). The combination of rain and mist wraps Machu Picchu in a dreamy shroud, creating ethereal vistas.
Proper preparation with waterproof clothing and footwear is crucial for a comfortable visit.
⛔ What month does Machu Picchu close?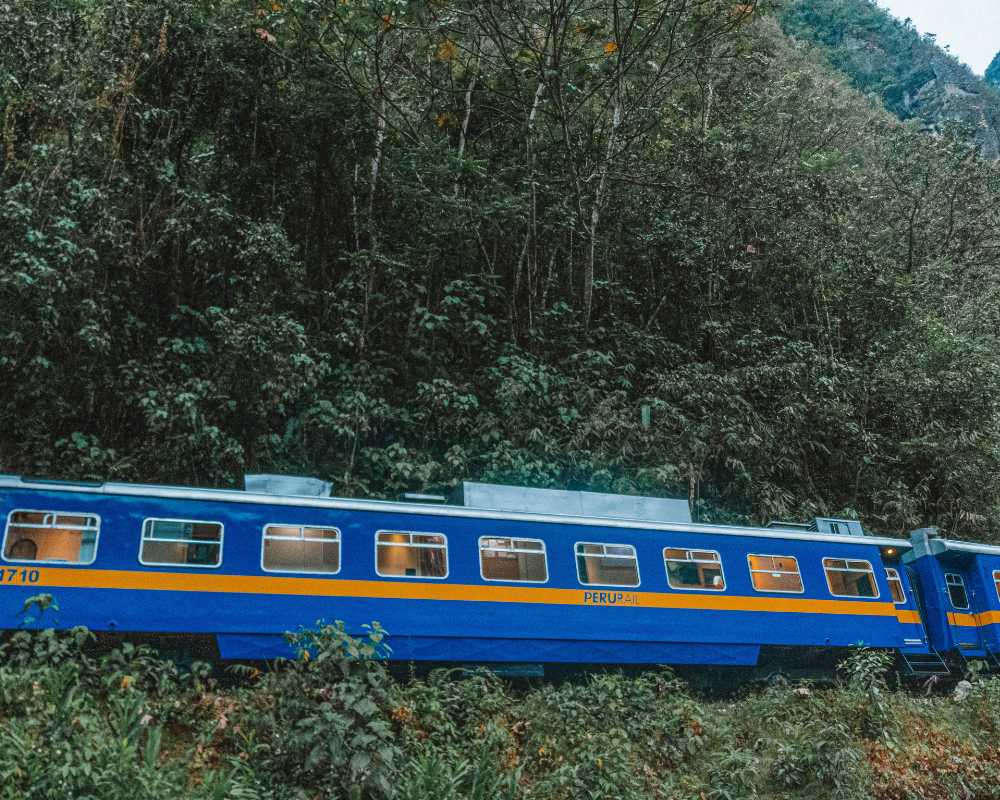 Machu Picchu itself does not close any month of the year. It's open year-round. However, the Inca Trail, the famous trekking route leading to Machu Picchu, is closed every February for maintenance.
During this time, conservation projects and restoration works are carried out to preserve the trail.
Even when the Inca Trail is closed, visitors can still access Machu Picchu via alternative routes, such as the train from Cusco to Aguas Calientes and then the bus ride or hike up to the ruins, or other trekking routes like the Salkantay or Lares treks.
☔ What are the rainy months in Machu Picchu?
The rainy months in Machu Picchu typically span from November to March, with the heaviest rainfall usually occurring in January and February.
During these months, visitors can expect frequent showers, with occasional heavy downpours.
The environment becomes lush and green, but the wet conditions can make trekking more challenging and, at times, increase the risk of landslides or disruptions.
If you are planning to visit Machu Picchu during these months, it's essential to come prepared with waterproof gear and have flexible travel arrangements.
⛅ What is the busiest month in Machu Picchu?
The busiest months at Machu Picchu are July and August. These months coincide with the Northern
Hemisphere's summer vacation and the dry season in the region, making them particularly popular for international tourists.
During this peak season, the iconic site sees its highest number of daily visitors. If traveling to Machu Picchu during these months, it's advised to book tickets, accommodations, and any related tours well in advance.
🥾 What to wear in Machu Picchu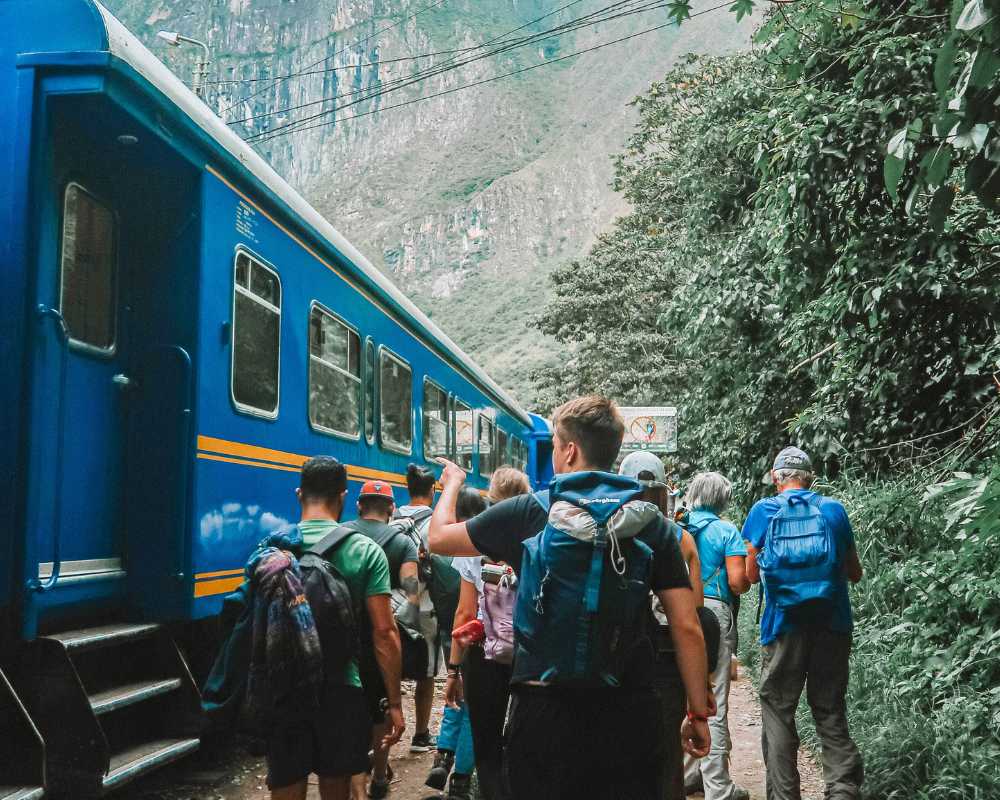 Depending on the time or month you will visit Machu Picchu, each packing list is different but in general, you will wear the same clothing all-year-round.
Here's what to pack for your trip to Machu Picchu:
Hiking Boots: Essential for the rugged trails and uneven terrains. They provide ankle support, grip, and protect against potential injuries.
Lightweight Rain Jacket: Given the unpredictable weather and frequent rain showers, especially during the rainy season, it helps keep you dry.
Breathable Clothing: Quick-drying and moisture-wicking materials are ideal. They provide comfort during physical exertion and varying temperatures.
Hat & Sunglasses: Offer protection from the strong equatorial sun and help reduce glare, ensuring clear visibility.
Daypack: Useful for carrying essentials like water, snacks, and other personal items while keeping your hands free.
Reusable Water Bottle: Stay hydrated throughout the hike. Refilling reduces plastic waste, promoting sustainable tourism.
High-SPF Sunscreen: The high altitude means stronger UV rays. Protect your skin from potential sunburns.
Insect Repellent: Ward off mosquitoes and other insects common in the cloud forest environment.
Personal First Aid Kit: For minor injuries or ailments. Include basics like band-aids, antiseptic wipes, and pain relievers.
Camera & Binoculars: Capture the breathtaking views and possibly spot distant wildlife or intricate details of the ruins.
Portable Snacks: Energy bars, nuts, or dried fruits provide a quick energy boost during long walks.
Flashlight or Headlamp: Useful if starting the trek early in the morning or navigating in dimly lit areas.
Walking Stick or Trekking Poles: Offer added stability on steep sections of the trail and reduce strain on knees during descents.
Passport: Not only required for identification but also to get the Machu Picchu stamp as a souvenir!
Waterproof Bags or Pouches: Protect electronic devices and important documents from potential rain or water spills.
Personal Medications: Always carry any prescribed medications, and consider altitude sickness pills if susceptible.
Toilet Paper & Hand Sanitizer: Public restrooms might not always be stocked, and maintaining hygiene is crucial.
⁉️ FAQ: When to travel to Machu Picchu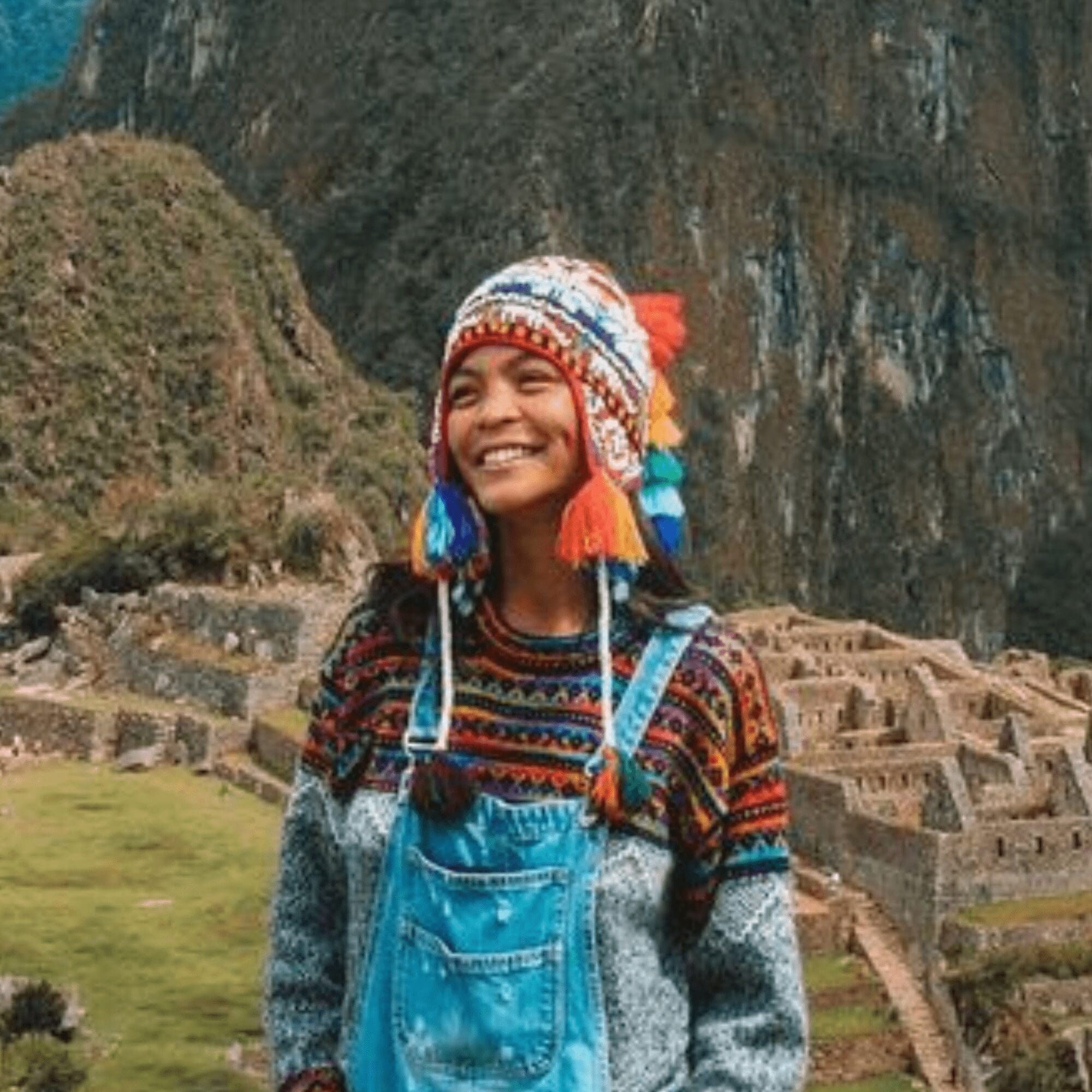 Trisha Velarmino is the Global Editor-in-Chief of the Insider Media Group operating in Europe, Asia, and North America. She lived in Peru for 1.5 years and has helped thousands of expats, digital nomads, and solo travelers easily visit Peru. Trisha has traveled Peru extensively from North to South.